Braves snag Dykstra's son in seventh round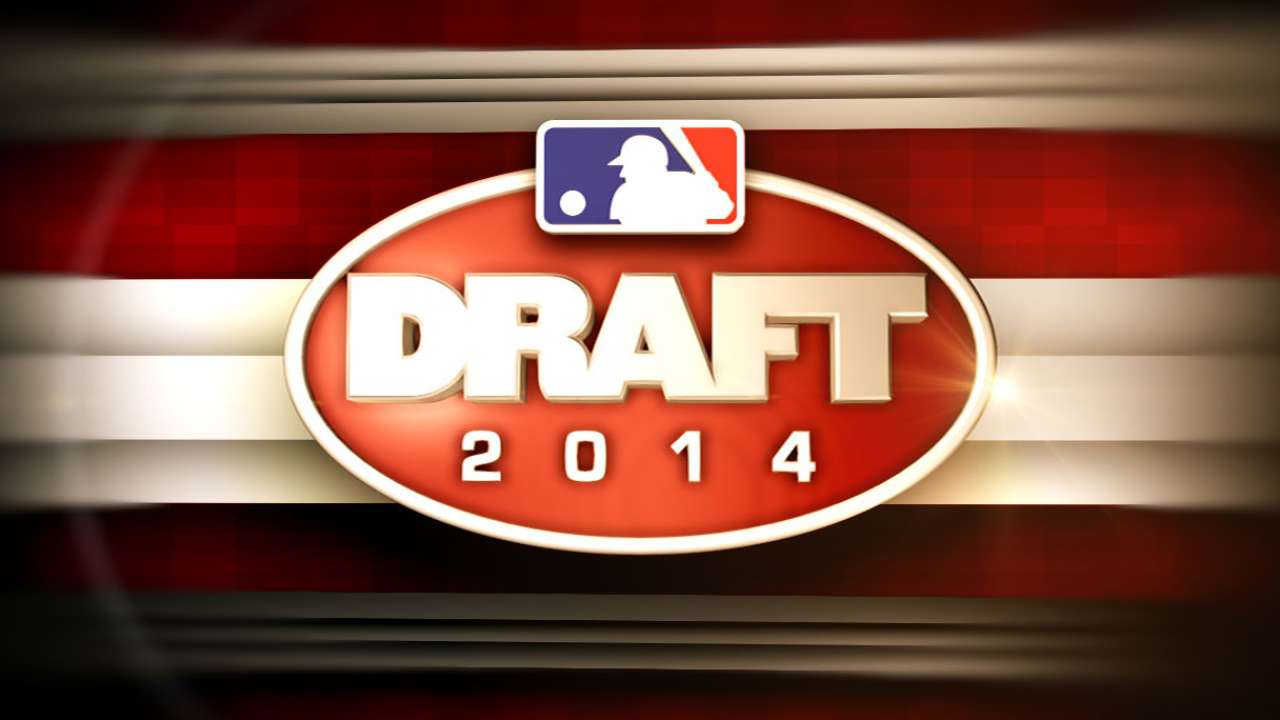 The Braves dipped into baseball's All-Star history when they took Luke Dykstra, the son of former All-Star Lenny Dykstra, in the seventh round of the First-Year Player Draft.
"He plays like his daddy," a scout said via a text message sent shortly after the Braves made the selection late Friday afternoon.
Dykstra established himself as a sound offensive threat while playing shortstop and second base at suburban Los Angeles' Westlake High School. The 19-year-old infielder was recently named a 2014 Perfect Game second team All-American and the player of the year in his high school's conference.
"He's just like his dad; he plays with his hair on fire," Braves director of scouting Tony DeMacio said. "He's a little taller than his father, plays in the middle of the diamond, swings the bat and can run. He's a baseball player."
The 6-foot-1, 195-pound Dykstra has always had a close relationship with his older brother, Cutter, who is playing for the Nationals' Double-A affiliate in Harrisburg, Pa.
The Braves were impressed with Dykstra's advanced plate discipline and ability to consistently make solid contact. The infielder has also displayed the will to win that his father showed as he established himself as one of the game's most intense competitors during a 12-year Major League career that included three All-Star selections and two World Series titles.
Lenny Dykstra and Braves pitching coach Roger McDowell were teammates on the 1986 Mets team that won the World Series.
Mark Bowman is a reporter for MLB.com. This story was not subject to the approval of Major League Baseball or its clubs.