Braves take college righty Sobotka in fourth round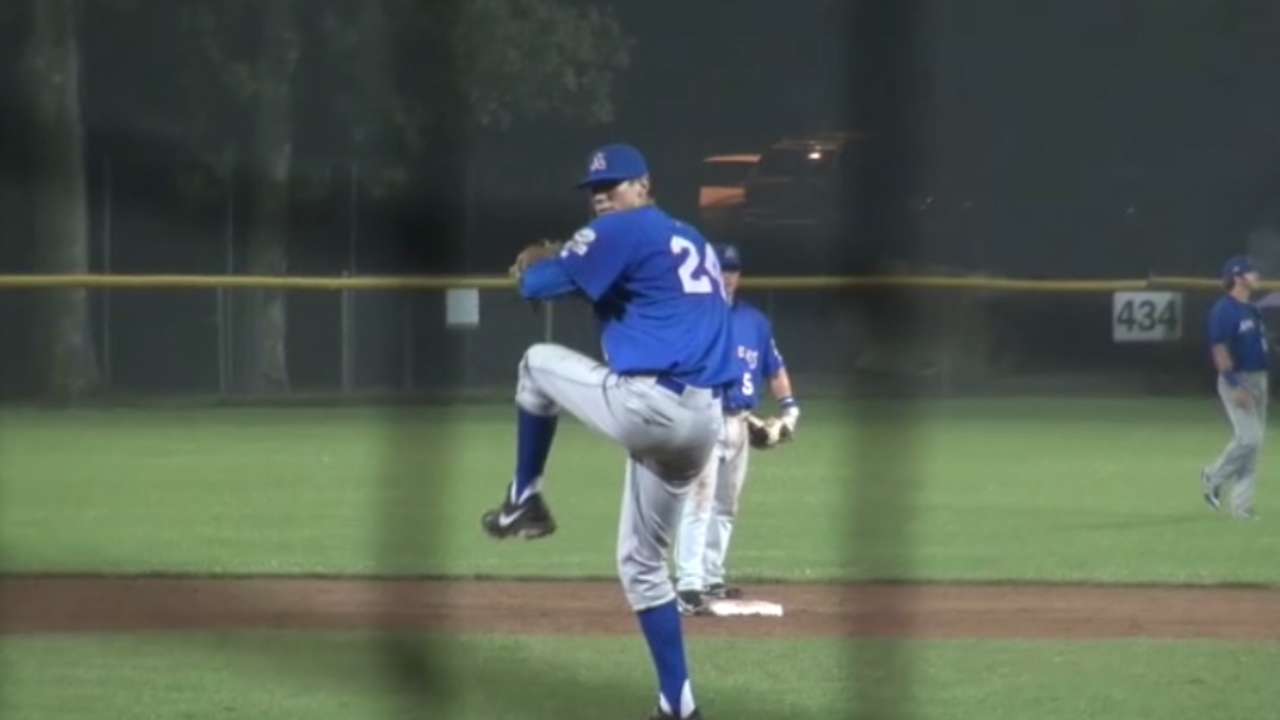 After impressing scouts in the Cape Cod League last summer, Chad Sobotka entered this season as the preseason pitcher of the year in the Atlantic Sun Conference. But a small fracture in his back prevented him from pitching.
While a number of clubs opted to shy away from him during the early portion of the First-Year Player Draft, the Braves took scout Billy Best's advice and selected the big right-hander out of the University of South Carolina-Upstate in the fourth round on Friday afternoon.
"He got hurt early and he wasn't really seen by anybody early," Braves director of scouting Tony DeMacio said. "You couldn't see him, because he didn't pitch. We felt it was worth the risk of taking him, so we did and we like him."
DeMacio said the 6-foot-6, 195-pound Sobotka has already been cleared to begin throwing. If he continues to make progress, there is a chance he will be pitching for a Braves Minor League affiliate at some point this summer.
"We're just going to going to ease him through it," DeMacio said. "He's been throwing, so it's not like he's going to be sitting out. We'll just ease him into the program and when he's ready to compete, he'll compete."
When Sobotka was healthy, he displayed a fastball that sits at 92-95 and the ability to command his slider, curveball and changeup. One scout likened him to Kris Benson, the top overall selection in the 1996 Draft.
After notching 12 saves in 25 appearances as a freshman in 2012, Sobotka posted a 3.86 ERA in 26 appearances as sophomore. During last summer's Cape Cod League, he produced a 1.95 ERA and notched 30 strikeouts in 27 2/3 innings.
With Sobotka, second-round selection Garrett Fulenchek, who stands at 6-foot-4, and third-round selection Max Povse, who stands at 6-foot-8, the Braves assembled a group of pitchers who could be mistaken for basketball players.
"We'll beat anybody three-on-three," DeMacio said.
The Draft concludes on Saturday, with exclusive coverage of Rounds 11-40 beginning on MLB.com at 1 p.m. ET.
Mark Bowman is a reporter for MLB.com. This story was not subject to the approval of Major League Baseball or its clubs.