Braves add righty Fulenchek in second round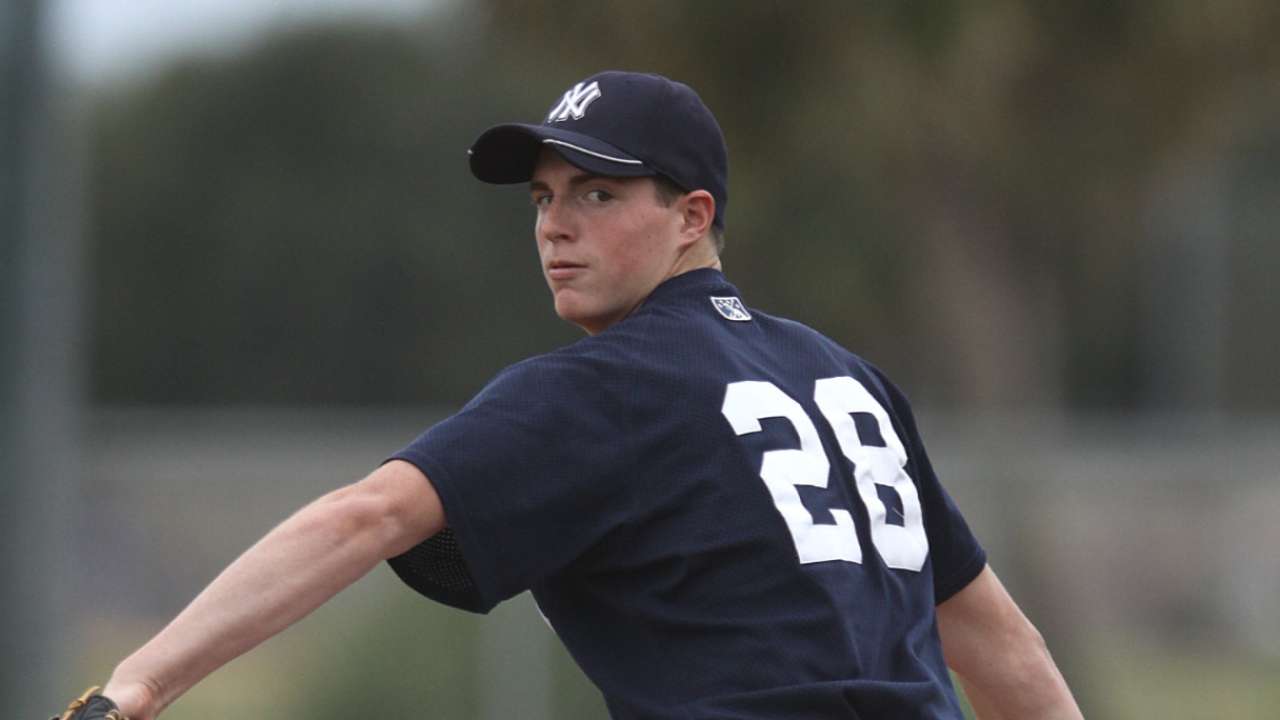 ATLANTA -- If Garrett Fulenchek proves to be as successful as Andrelton Simmons and Evan Gattis, the Braves might opt to place a statue of veteran scout Gerald Turner outside their new Cobb County Stadium.
Fulenchek stood as a rather obscure prospect for many Major League organizations until approximately nine months ago. But by that time, Turner had already become quite familiar with the hard-throwing Texas high school hurler.
So when it came time for the Braves to make their second-round selection in the First-Year Player Draft on Thursday night, the Braves once again followed Turner's advice by selecting Fulenchek, a 6-foot-4, 205-pound right-hander from rural Howe, Texas.
"You can't get anything by Gerald in Texas," Braves director of scouting Tony DeMacio said in reference to Turner, who signed Simmons (second round) and Gattis (23rd round) out of the 2010 Draft.
After taking power-hitting outfielder Braxton Davidson in the first round, the Braves extended their tradition of filling early draft picks with pitching. Fulenchek learned he was taken with the 66th overall selection while hosting friends and family members at his home in Howe, which has a population of slightly more than 3,000.
The Braves had taken a pitcher with their first selection in five of the previous six Drafts.
"It's nice to have two 17-year-olds that have huge upside," DeMacio said in reference to Fulenchek and Davidson.
Fulenchek, who turns 18 on Saturday, was not on the radar of many clubs until he impressed scouts at Perfect Game's World Bat Association World Championship in October. The hard-throwing hurler has a live fastball that has been clocked at 90-94 mph and a slider that improved as he spent his senior season at Howe High School.
The Braves believe Fulenchek's projectable 6-foot-4, 205-pound frame will allow him to add velocity as he goes through the early portion of his professional career.
"He just kept getting better this year," DeMacio said. "He's got a real projectable body and a lot of life on his fastball. Everything that he throws moves."
Fulenchek is committed to play at Dallas Baptist University. But if the Braves extend their near perfect record of signing their early draft picks, the young hurler will likely agree to a signing bonus worth somewhere in the neighborhood of $866,000.
The Draft continues on Friday with Rounds 3-10. The MLB.com pregame show begins at 12:30 p.m. ET, with exclusive coverage of Rounds 3-10 beginning at 1.
Mark Bowman is a reporter for MLB.com. This story was not subject to the approval of Major League Baseball or its clubs.