Walden to begin Triple-A rehab assignment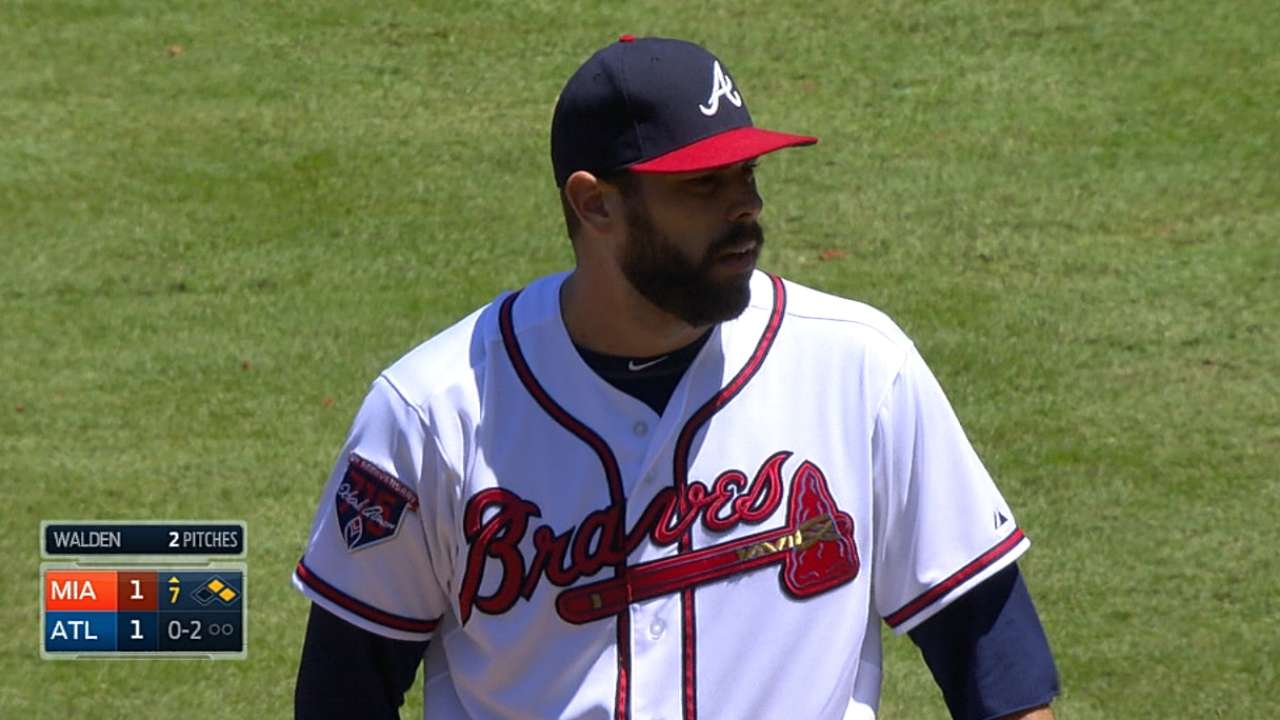 ATLANTA -- Jordan Walden will begin a rehab assignment with Triple-A Gwinnett on Thursday night as he continues his recovery from a strained left hamstring.
The Braves would like the right-hander to make at least two appearances before they discuss his return to the Majors. Walden threw a pain-free bullpen session of 30 pitches at a high effort level on Tuesday, an outing that encouraged everyone involved.
"The first two were just kind of nice and easy," Walden said on Tuesday. "But today, I kind of did a little more."
Before Wednesday's game, Braves general manager Frank Wren indicated that Walden would soon begin a rehab assignment.
"He threw yesterday and threw great," Wren said.
Walden admitted when Atlanta placed him on the disabled list on May 10 that his hamstring had bothered him dating back to Spring Training. He decided to pitch through the pain, recording a 2.92 ERA, 19 strikeouts and six walks in 12 1/3 innings.
However, the discomfort became too much to bear when he gave up two earned runs in one inning against the Giants on May 4 at Turner Field. That outing snapped a streak of 10 consecutive scoreless appearances for Walden.
"I threw one more pitch and thank God I got out of the inning," Walden said on May 10. "That one kind of told me, 'It's had enough and I need to get it better.' I just need to make sure I get that better before I hurt my arm."
Mark Bowman is a reporter for MLB.com. Joe Morgan is an associate reporter for MLB.com. This story was not subject to the approval of Major League Baseball or its clubs.