Uggla ready to contribute in limited role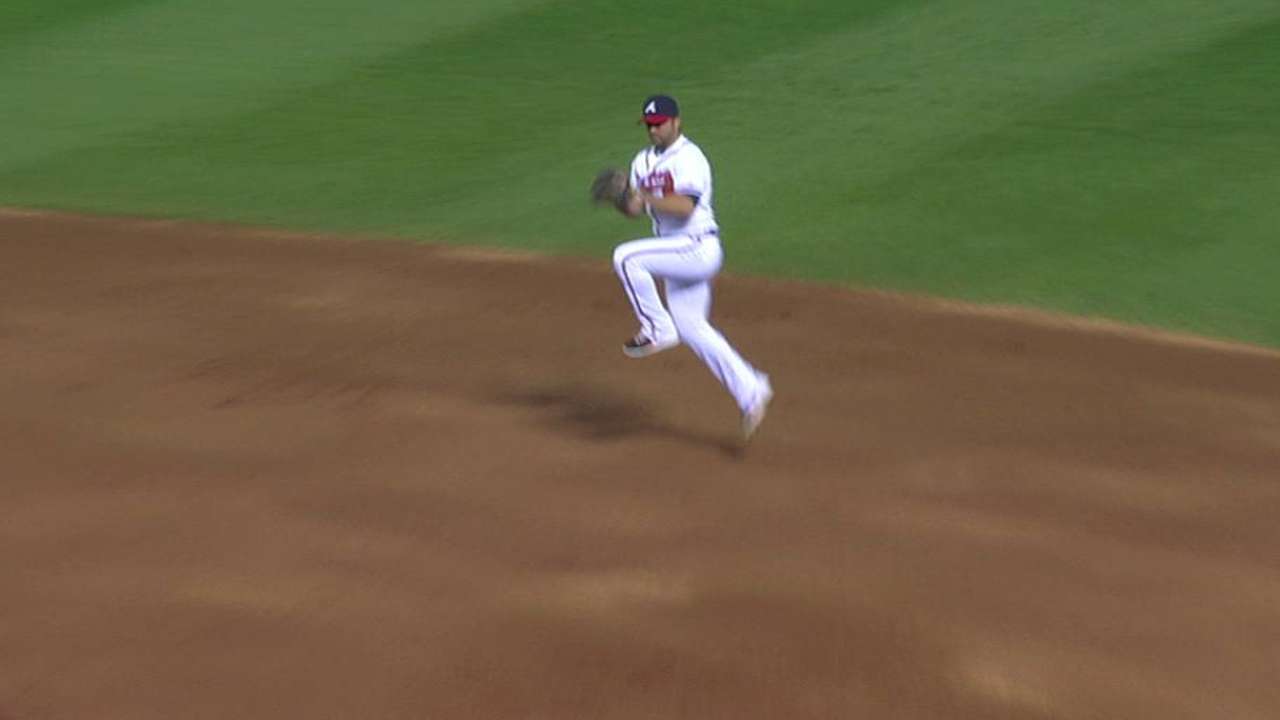 ATLANTA -- Dan Uggla has spent the past month facing the reality that his days as an everyday player for the Braves are likely over. But as he prepared for Wednesday afternoon's series final against the Mariners, the veteran second baseman said he hasn't discussed his uncertain future with any of the organization's executives or coaches.
"I have no control over that," Uggla said. "All I can do is while I'm here, be the best teammate I can. If they want to move me or trade me or whatever, then I'll handle that opportunity when it comes."
After excluding Uggla from last year's playoff roster, the Braves knew it was in their best interest to attempt to trade him this past offseason. But they were never able to find a team willing to eat a suitable portion of the $26 million the 34-year-old infielder is due through the end of the 2015 season.
Uggla is now owed approximately $21 million through the remainder of his contract. While the Braves will continue to search for a potential trade partner, multiple sources have continued to say the club will definitely not release Uggla at any point during this season.
Thus while remaining in limbo, Uggla will continue occupying a valuable spot on Atlanta's roster. Because of his limited defensive versatility, his bench value is essentially restricted to the power potential he brings as a pinch-hitter.
But while starting just three of the Braves' past 26 games, Uggla has recorded only four pinch-hit plate appearances, none of which have resulted in a hit.
The Braves gave Uggla a chance to prove he could prove productive in an everyday role this season. But after watching him hit .184 in the 28 starts he made through May 6, the club moved him to a backup role. Ramiro Pena and Tyler Pastornicky shared the second-base duties until Tommy La Stella was promoted from Triple-A Gwinnett last week.
The understanding is La Stella's targeted to serve as the starter for the remainder of this year.
"I can read the writing on the wall," Uggla said. "While I'm here, I'm going to play my part. If I go somewhere else, then I'll try to take advantage of the opportunity there too."
Mark Bowman is a reporter for MLB.com. Joe Morgan is an associate reporter for MLB.com. This story was not subject to the approval of Major League Baseball or its clubs.