Pastornicky, Pena to continue sharing reps at second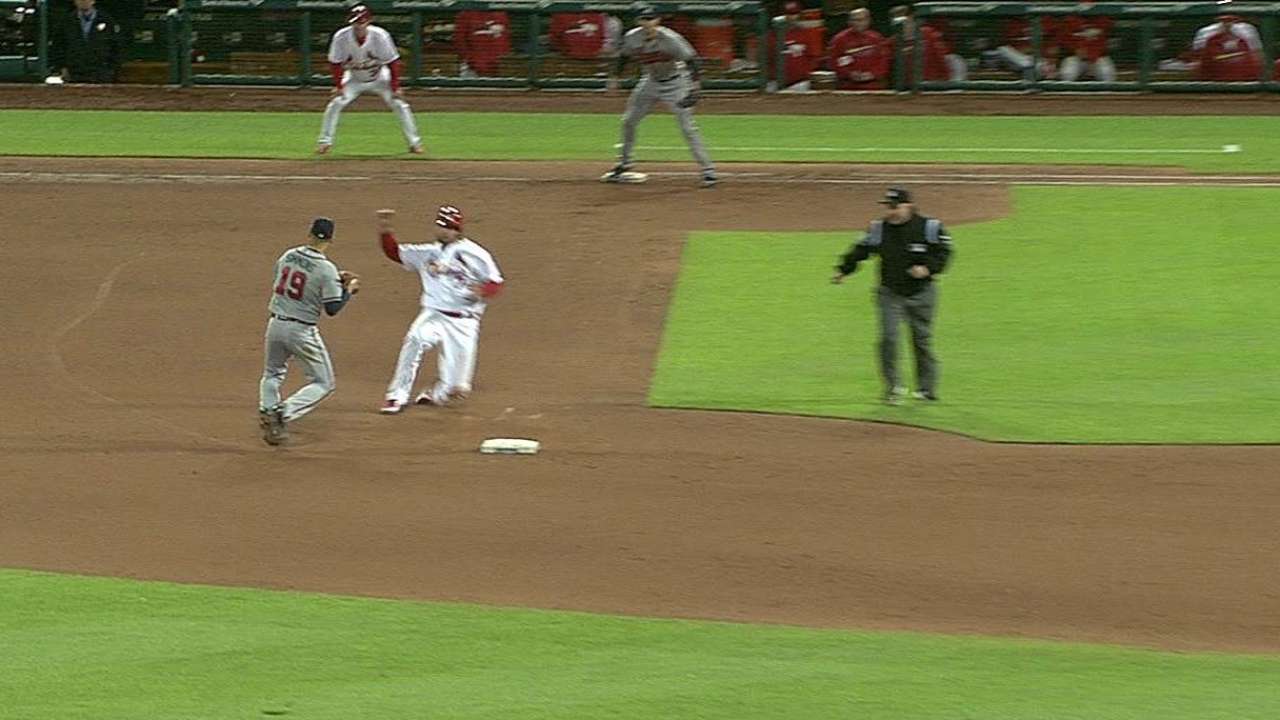 ATLANTA -- When Tyler Pastornicky returned to the lineup on Sunday, he became the third different Braves player to start at second base through the first six games of this homestand.
But despite the fact that Dan Uggla got two unexpected starts on Thursday and Friday, Braves manager Fredi Gonzalez indicated that Pastornicky and Ramiro Pena will continue getting a majority of the playing time at second base.
Before he strained his left calf during a May 17 game in St. Louis, Pastornicky, a right-handed hitter, was in position to get a majority of the starts at second base. Pena, a switch-hitter, has proven more successful when swinging from the left side of the plate.
But because the Braves believe Pena is most valuable as a bench player, they are not ready to institute a strict platoon. Because there is a greater abundance of right-handed starting pitchers, that arrangement would give Pena a majority of the playing time.
"It doesn't have to be a straight platoon," Gonzalez said. "If we feel like Tyler can handle a certain right-hander or Pena can handle a left-hander, we'll do it that way."
Mark Bowman is a reporter for MLB.com. This story was not subject to the approval of Major League Baseball or its clubs.