Bobblehead night for shortstop Simmons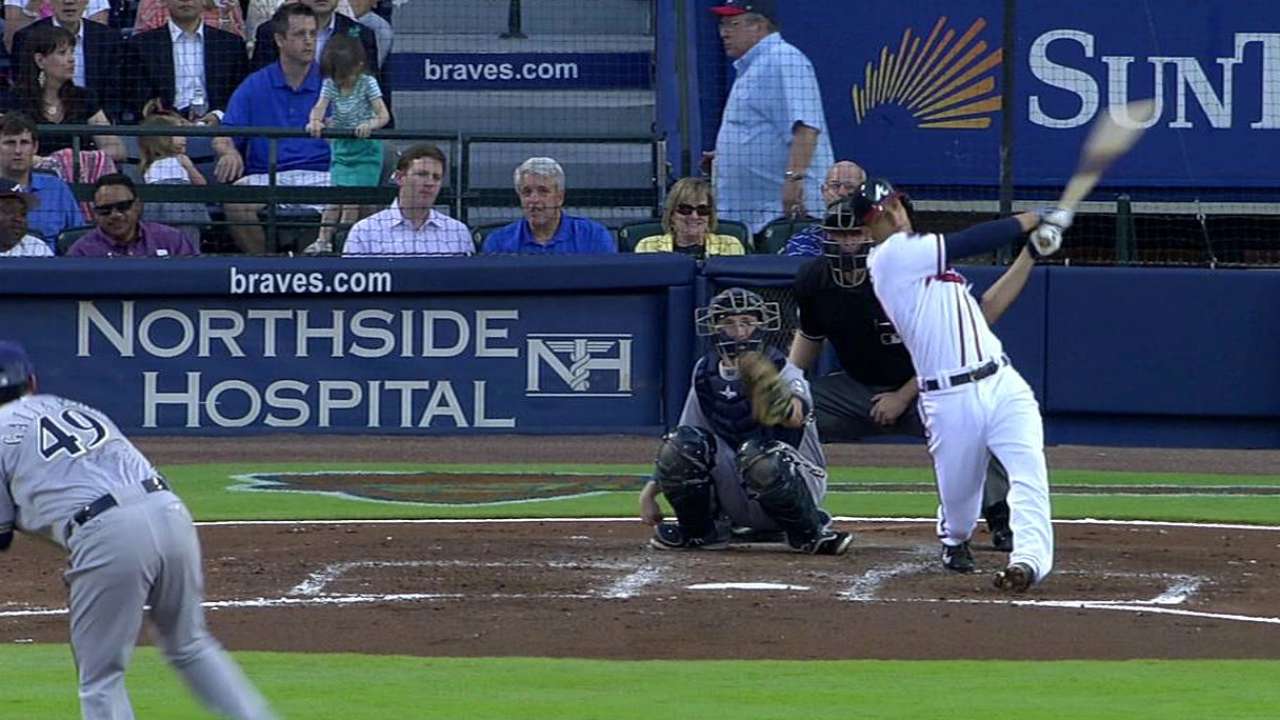 ATLANTA -- It's Andrelton Simmons Bobblehead Night at Turner Field in the series finale against the Milwaukee Brewers.
It's about the only "bobble" with which the Braves shortstop cares to be associated. But, as he examined it before Thursday's game, it's a pretty good one.
"It's cool," Simmons said. "The dirt is what makes the whole thing, the dirt and the arm sleeve. How many are covered in dirt? I probably just made the diving play and turned the double play right here. It's pretty cool."
From the arm sleeve to the throwing motion, Simmons was very proud of every detail.
Simmons, who has a modest collection of seven or eight bobbleheads -- including Hank Aaron, Dale Murphy, Chipper Jones and B.J. Upton -- which he keeps at his parents' home in Curacao, recognized the magnitude of being immortalized on such a platform.
"It's special. It means I've made it," he said with a laugh. "This is pretty unique. I've got my own bobblehead at the stadium where I always watched growing up. That's pretty cool."
The bobblehead will make a nice addition to the house, which he said has become the viewing place for baseball in his neighborhood.
"My parents' house has become [the place to watch]," he said. "They have a projector. They put it in the backyard. The neighbors come, the family comes. They watch the games, yell, cheer. I don't know if people come every game but every time I call there's somebody there after the game."
Simmons stopped short of promising offensive heroics on his night. His priority is winning the series finale with Milwaukee and taking the series from the Brewers. Then comes making sure that he gets a few bobbleheads to his parents.
"I've been getting quite a few requests," he said. "I have to make sure my mom gets one because my mom, she will kill me if I don't get her one."
Jon Cooper is an associate reporter for MLB.com. This story was not subject to the approval of Major League Baseball or its clubs.