Laird a last-minute replacement for ill Gattis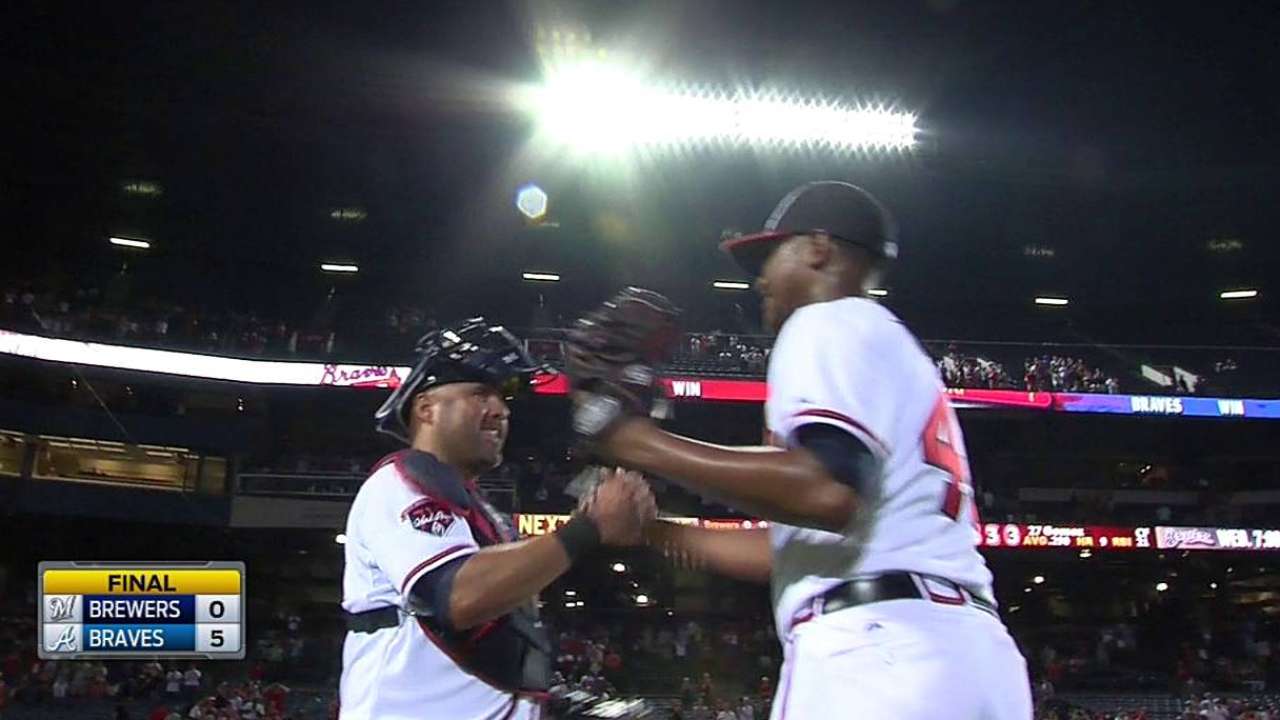 ATLANTA -- Approximately 10 minutes before Tuesday's first pitch was thrown, Gerald Laird was in the Braves' clubhouse joking with many of his teammates and assuming that Evan Gattis was in the bullpen preparing his catching duties.
But Laird's peaceful preparations were abruptly halted when first-base coach Terry Pendleton ran into the clubhouse and alerted the backup catcher that he had been pressed into a starting role, because Gattis had started to feel sick while warming up Julio Teheran in the bullpen.
"I was just sitting around bull crapping with the team, joking around and getting ready for the game," Laird said. "TP [Pendleton] came running up here, and I thought he was kidding. I was like, 'You're kidding.' He said, 'Nope.' Talk about panic mode. He was in panic mode."
Fortunately, Laird remained calm as he rushed out to catch a few of Teheran's final warm-up pitches.
The sudden change in catchers certainly did not affect Teheran, who tossed his second career shutout in Tuesday night's 5-0 win over the Brewers.
"That's part of my role," Laird said. "As a bench player, you have to be ready to go at any point in the game. You can't complain. You just have to go in there and get it done."
Braves manager Fredi Gonzalez said he expects Gattis to be available to return to the lineup within the next couple of days.
Mark Bowman is a reporter for MLB.com. This story was not subject to the approval of Major League Baseball or its clubs.