Floyd endearing himself to new 'mates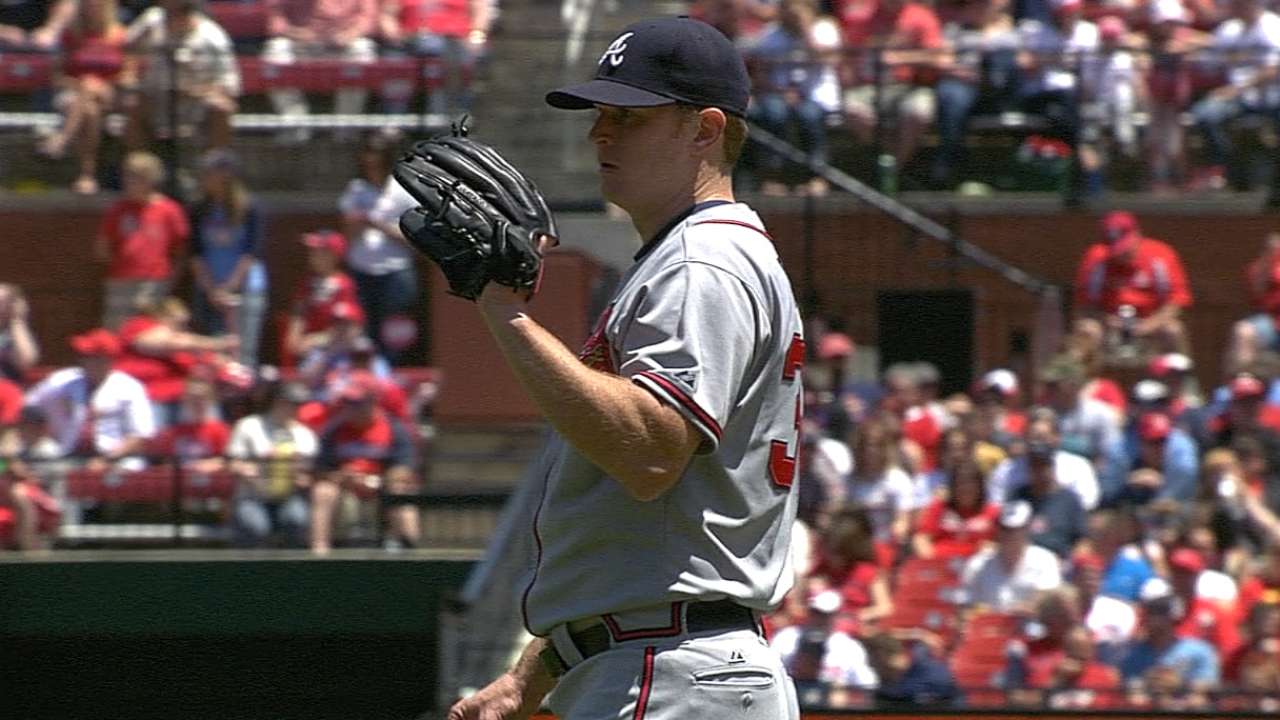 ATLANTA -- Gavin Floyd has earned a spot in Atlanta's rotation with the three strong starts he has made since returning from Tommy John surgery. Floyd further endeared himself to his new Braves teammates when he hit Cardinals left-hander Jaime Garcia with a pitch during the fourth inning of Sunday's game at Busch Stadium.
"I went up to [Floyd], hugged him and said, 'I love you,'" Braves first baseman Freddie Freeman said. "He said, 'I've always got your back.'"
After hitting a first-inning home run, Freeman was drilled on the blade of his right throwing shoulder during his next plate appearance in the top of the fourth inning. When Garcia came to bat in the bottom half of the inning, Floyd dotted him on the right hip with a 2-0 fastball.
Home-plate umpire Eric Cooper immediately warned both benches, but there were no further retaliatory actions throughout the remainder of the game.
"That's two classy organizations handling it the right way," Freeman said. "It never escalated too much. [Garcia] didn't miss a spot and then all of the sudden, one is in my back. I don't know Gavin's intentions. But from my perspective, he took care of it and that was the end of it, and that's the way it should have been. I think it kind of lit a fire under us."
Freeman felt some numbness in his right arm after getting hit, but this did not prevent him from completing a 3-for-3 performance in impressive fashion. He drove in two runs with a game-tying two-run single in the sixth inning and singled to begin the two-run ninth that provided the Braves with a much-needed 6-5 comeback win.
Freeman's bruised right shoulder blade was a little sore as he prepared for Monday's series opener against the Brewers, but that did not prevent him from extending his streak of having been in the starting lineup for every game played this year.
"I think he takes it as a badge of honor to play every game and play every inning," Braves manager Fredi Gonzalez said. "That's a good trait to have."
Mark Bowman is a reporter for MLB.com. This story was not subject to the approval of Major League Baseball or its clubs.