Uggla, Gonzalez to discuss future plans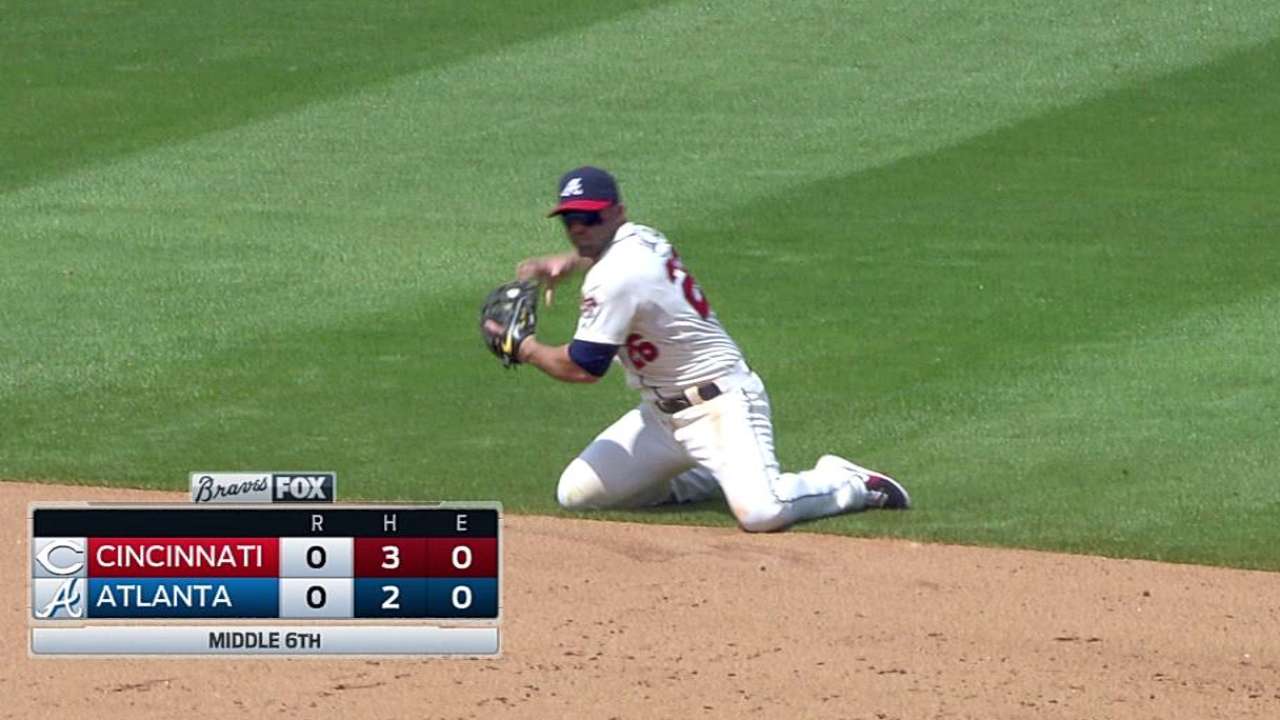 ATLANTA -- Braves manager Fredi Gonzalez plans to have a conversation with Dan Uggla to give the veteran second baseman an understanding of how he might be utilized over the next few weeks and months. Uggla was out of the starting lineup for the fifth time in a span of 10 games on Friday night.
"I have not spoken to him about it all, but I will. That's just the way I am," Gonzalez said. "I like to tell guys, but I have not set down with him."
Gonzalez has served as Uggla's manager during at least a portion of each of the past eight seasons, dating back to their days together with the Marlins.
Unfortunately for the Braves, Uggla has not produced like they had hoped he would when they acquired him from the Marlins before the start of the 2011 season. In his past 266 games dating back to June 1, 2012, the 33-year-old second baseman has hit .185 with a .655 OPS.
The Braves are currently not comfortable with the prospect of releasing Uggla and consequently eating the approximately $24 million he is owed through the end of the 2015 season. But it is apparent that they are also uncomfortable with him extending his role as an everyday player.
Gonzalez has not indicated his exact plan for Uggla. Nor has he provided clear indication of whether he would be willing to platoon Ramiro Pena, a switch-hitter, with the right-handed Tyler Pastornicky at second base.
"When I come in, whatever I think is the best lineup to win that days' game is all I'm thinking about," Gonzalez said.
Mark Bowman is a reporter for MLB.com. This story was not subject to the approval of Major League Baseball or its clubs.