Thomas hopes slider will pave path back to Atlanta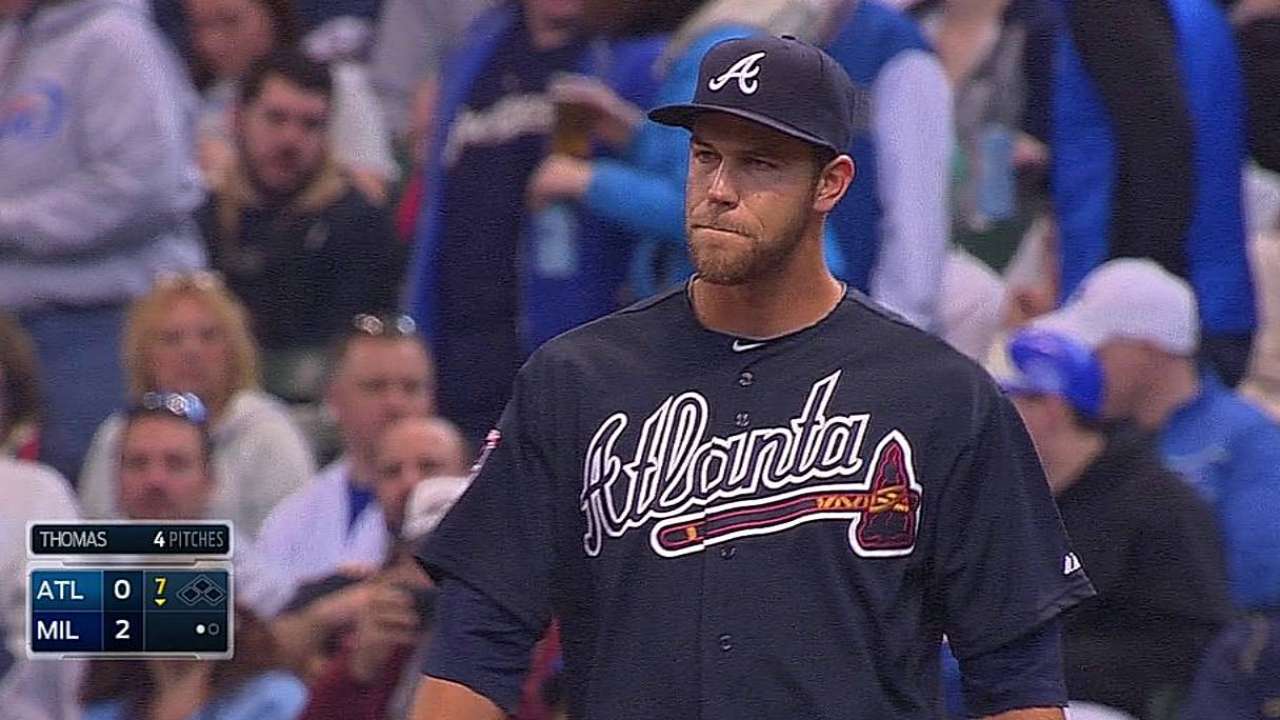 ATLANTA -- Left-handed reliever Ian Thomas was the odd man out when the Braves activated Gavin Floyd from the disabled list on Sunday, but the development of the southpaw's slider could earn him a return trip to the Majors.
Thomas, whose departure left Luis Avilan as the lone left-hander in Atlanta's bullpen, debuted the new pitch in a start for Triple-A Gwinnett on Tuesday night. He threw it several times as he struck out five in three perfect innings.
"He threw four or five sliders to both sides, and they were really, really good," Braves manager Fredi Gonzalez said. "It had some depth."
When the Braves decided to option Thomas, Gonzalez said they did so because they viewed him as "the guy who needs the most work." By taking on a starting role, Thomas has more game situations during which he can work on his pitches.
"It's just more repetitions," Thomas said Sunday. "I'm able to throw the slider more in an appearance as a starter than as a reliever. As a starter, I'll be getting a certain pitch count. I'll be able to throw pitches in a game as opposed to coming in an appearance and facing a lefty here, a lefty there."
Thomas previously tried to throw the slider in high school and during his days at Virginia Commonwealth University, but he ultimately decided to set it aside because he did not master "throwing it the right way," and to avoid injury.
After a stellar spring, Thomas made his MLB debut on Opening Day in Milwaukee, and compiled 4.26 ERA in 10 relief appearances for Atlanta. If he can fine-tune his repertoire the way the Braves hope, Thomas may get a chance to add to those numbers in 2014.
"The big word is 'trust,' and I want them to trust me," Thomas said Sunday. "When that time comes to call down on the farm to bring me back, I'll be ready."
Joe Morgan is an associate reporter for MLB.com. This story was not subject to the approval of Major League Baseball or its clubs.