Braves weigh rotation options, but Floyd has spot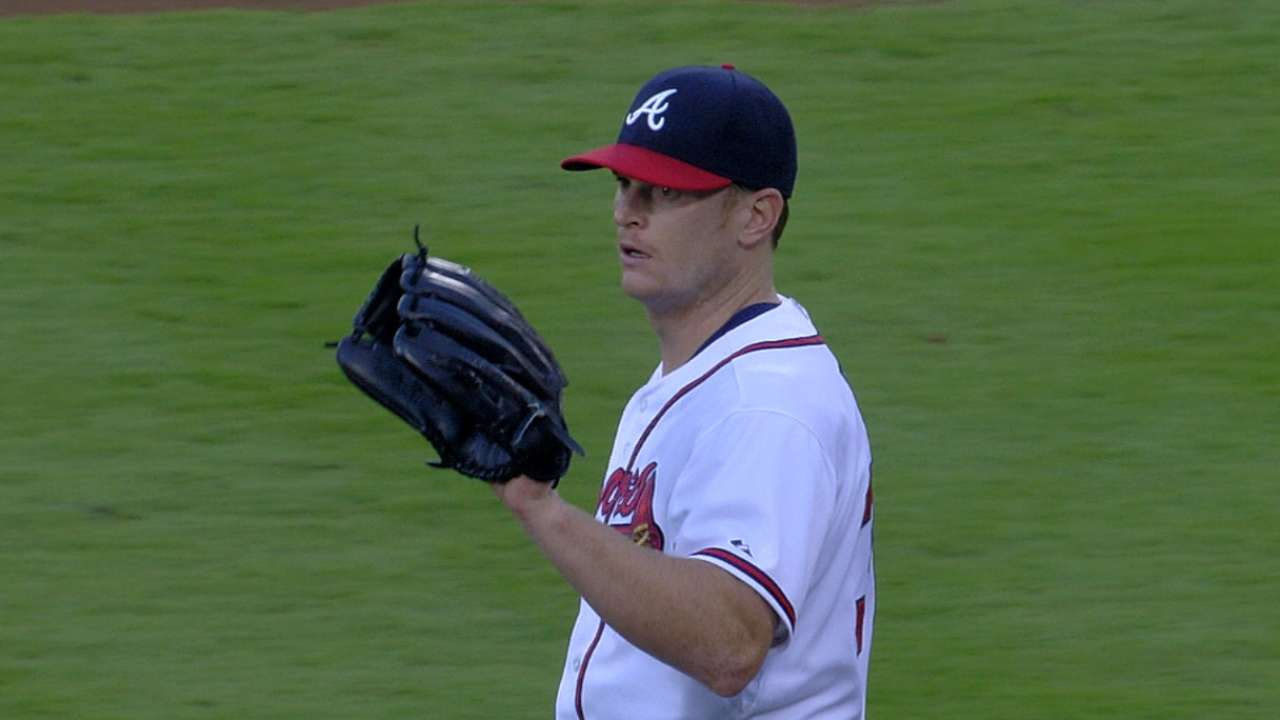 ATLANTA -- Gavin Floyd's role with the Braves was in a state of flux when the club activated him from the disabled list on Sunday. Three days and an impressive start later, Atlanta manager Fredi Gonzalez wants to keep the right-hander in the rotation.
"He's one guy that would not go to the bullpen, I don't think, just because of the Tommy John [surgery]," Gonzalez said. "We all know how the bullpen thing is. You get up, you get down, you go in, you don't go in. You've got to warm up in 50 [games], and I don't want to do that to him."
Gonzalez first hinted at the possibility of keeping Floyd in the starting rotation following Tuesday night's 2-1 win over the Cardinals, when he said he couldn't wait to see Floyd throw again in five to six days, but the Braves have yet to set a date for Floyd's next start.
Julio Teheran will start Friday's game against the Cubs, Ervin Santana will return from a bruised right thumb to pitch on Saturday and Alex Wood will take the hill in Sunday's series finale.
"We have options, obviously," Gonzalez said. "We could go a couple of different directions. ... We've got to sit down and talk about it."
Gonzalez reiterated Wednesday that he will not use a six-man rotation, and Wood is the most likely candidate to move to the bullpen to make room for Floyd. The Braves would like to keep Wood on an innings limit during his first full season in the Majors.
The lefty is only two years removed from his days at the University of Georgia, and he threw a combined 139 2/3 innings last season while splitting time between Atlanta, Triple-A Gwinnett and Double-A Mississippi.
Wood, whose limit would likely fall somewhere between 170-180 innings, has thrown 45 frames in his first seven starts this season. Should Wood switch to relief, he would join Luis Avilan as the only left-handers in the bullpen.
Joe Morgan is an associate reporter for MLB.com. This story was not subject to the approval of Major League Baseball or its clubs.