Ervin experiences no issues with thumb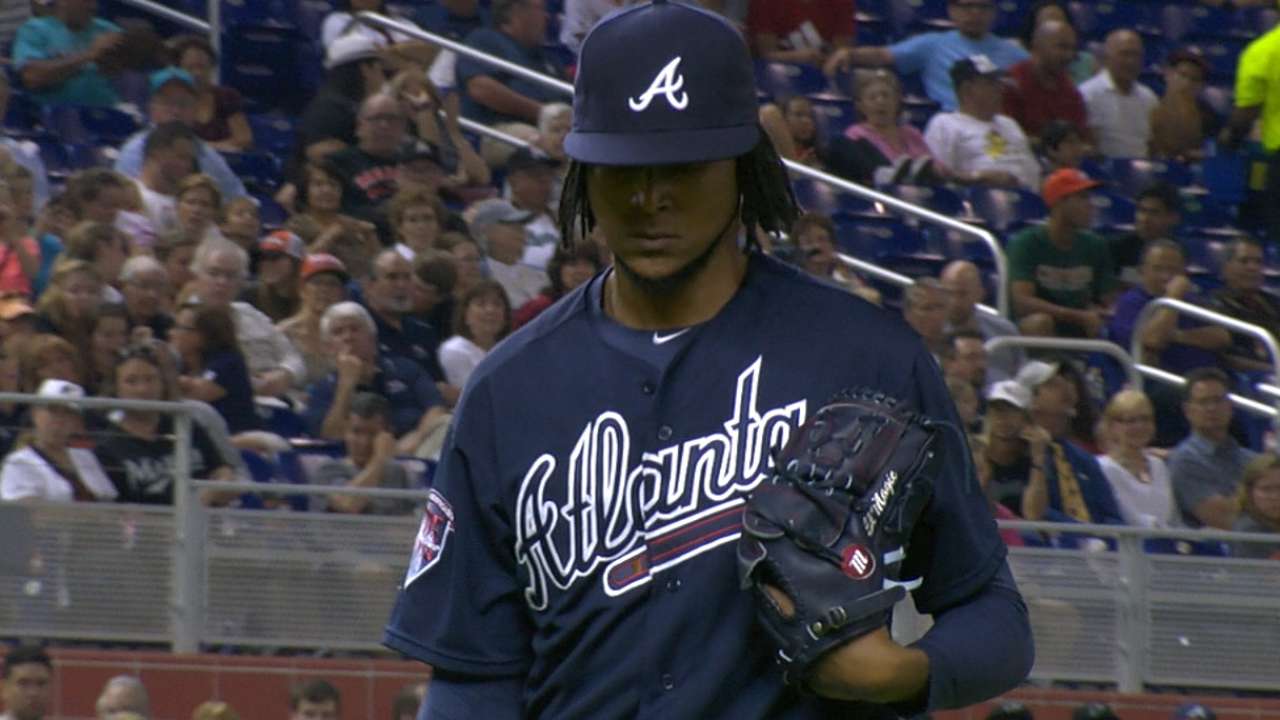 ATLANTA -- Right-hander Ervin Santana threw a side session on Wednesday and experienced no issues with the bruised right thumb that kept him from making his most recent scheduled start on Tuesday night against the Cardinals.
Braves manager Fredi Gonzalez heard Santana's session went well and said the right-hander will start on Saturday against the Cubs.
"Very good, there were no problems," Santana said. "I threw every pitch and everything was good. ... I don't feel anything today."
Santana, who had a wrap on his thumb Sunday, was no longer wearing it on Tuesday. He first suffered the injury when Reds pitcher Homer Bailey jammed him with an inside pitch on April 25, and he experienced swelling in his most recent start on May 1.
No particular pitch bothered Santana's thumb more than the others, as the main issue resulted from gripping the ball.
"That's part of the game," Santana said. "Just next time, I have to get treatment earlier, so I know it's part of the game, and I just have to be prepared for that."
Joe Morgan is an associate reporter for MLB.com. This story was not subject to the approval of Major League Baseball or its clubs.