Schlosser optioned as Hale moves to bullpen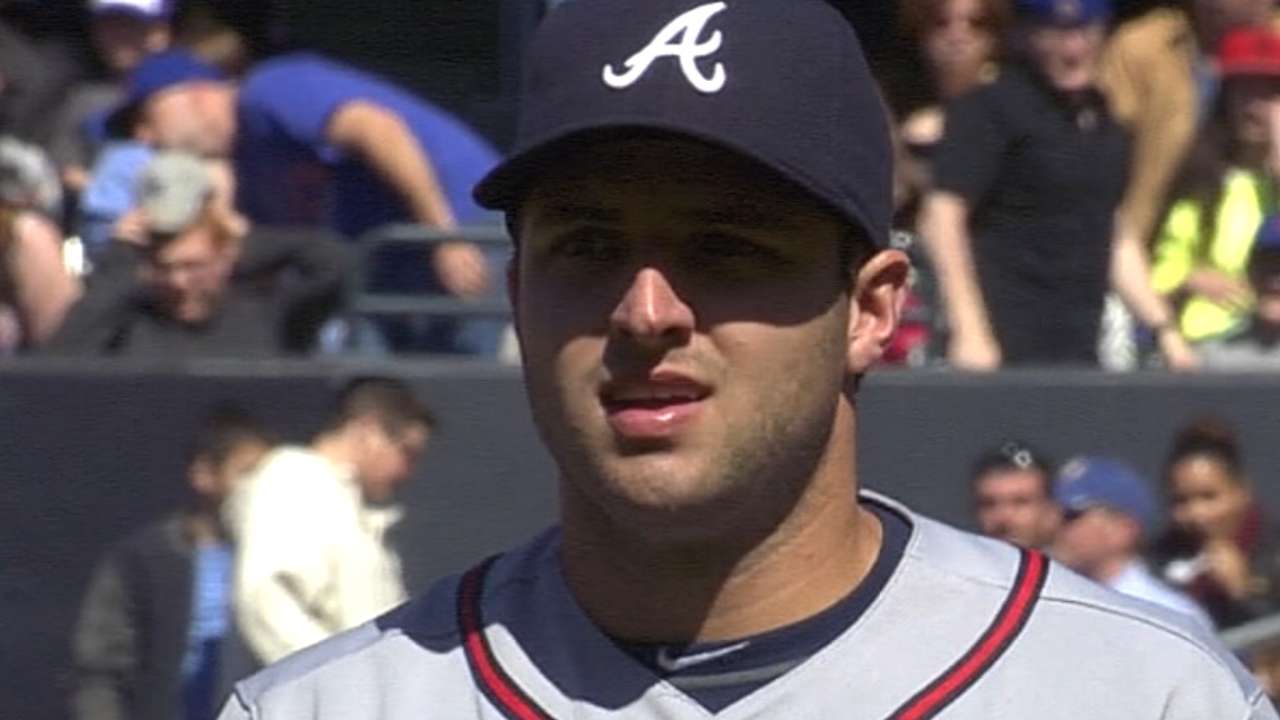 ATLANTA -- For the second time this season, the Braves are choosing David Hale over Gus Schlosser, who was optioned to Triple-A Gwinnett on Friday to make room for returning left-handed starter Mike Minor.
When Atlanta announced its Opening Day roster on March 29, the club opted to include Hale, the team's No. 9 prospect, in the rotation and put Schlosser in the bullpen. Hale made the Braves' choice look smart, compiling a 2.31 ERA in four April starts.
Hale will take Schlosser's spot in the bullpen, and he got his first Major League action out of the 'pen on Wednesday night at Marlins Park, giving up three hits and striking out two batters in 2 1/3 scoreless frames.
Schlosser, who was 0-1 with a 4.91 ERA in nine appearances, will stretch out at Gwinnett and provide starting-pitching depth for the Braves moving forward. He was 7-6 with a 2.39 ERA in 25 starts for Double-A Mississippi in 2013.
Joe Morgan is an associate reporter for MLB.com. This story was not subject to the approval of Major League Baseball or its clubs.