Heyward feels he's breaking out of early slump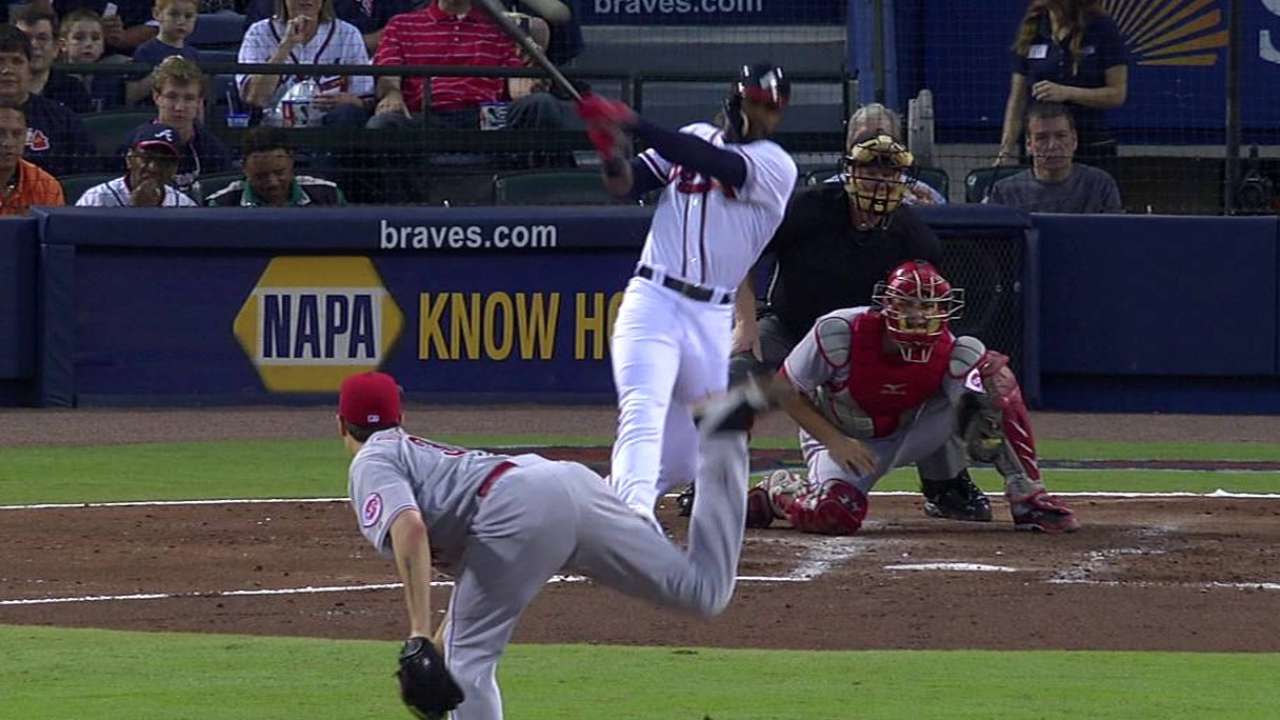 MIAMI -- Jason Heyward has not been anywhere near as productive as he envisioned when he entered this season. But instead of dwelling on getting off to a slow start for a second straight season, the Braves right fielder is simply attempting to build on the encouragement he has gained over the past week.
"I haven't had many games where I'm content with each at-bat yet," Heyward said. "I know it's going to get there. The only way that happens is to keep doing it."
Heyward batted .141 with a .267 on-base percentage through his first 16 games this season. But he entered Wednesday night's game having hit .294 with a .333 on-base percentage in his previous eight games.
"You just have to be consistent with your timing and work in the right direction," Heyward said. "You've got to keep it simple and keep going from there. The only way to get it is to go out there and keep putting up good at-bats. I do feel like it's getting closer. "
Heyward struggled through the early weeks of last season and then was sidelined for a month because of an emergency appendectomy. He exited May hitting .146 and then batted .312 with a .370 on-base percentage in June. After struggling through most of July, Heyward moved to the leadoff spot near the end of the month and enjoyed one of the most impressive stretches of his career.
Heyward batted .345 with a 1.005 OPS in 23 games from the time he moved into the leadoff role until his jaw was fractured by a Jon Niese pitch on Aug. 21 at Citi Field.
This successful stretch gave the Braves confidence to put Heyward back in the leadoff role this year. Now, they can only hope that he soon turns things around like he did after last year's slow start.
"Right now, I don't see where else I would hit in this lineup, and I don't see who else would bat leadoff in our lineup," Heyward said. "It's one of those things I don't mind."
Mark Bowman is a reporter for MLB.com. This story was not subject to the approval of Major League Baseball or its clubs.