Wood, Fernandez to reprise duel Tuesday
Two extra rest days for young starters lines them up for rematch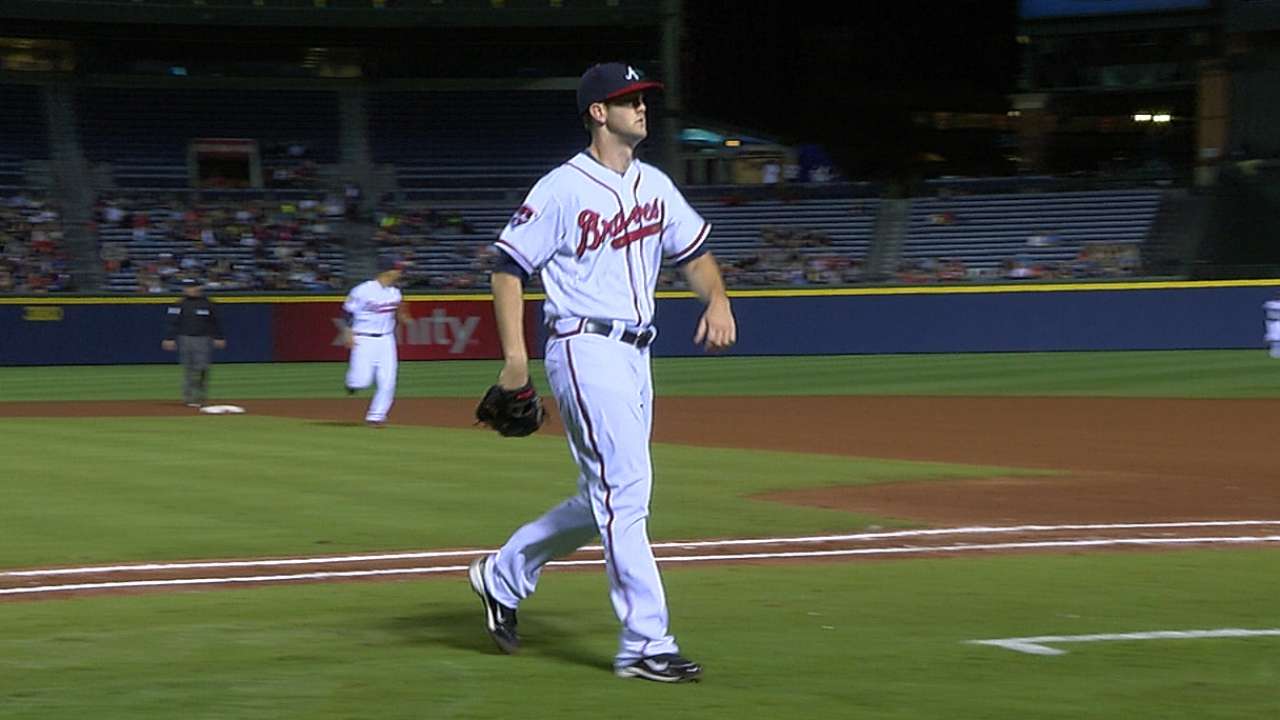 ATLANTA -- The Braves and Marlins have decided to give Alex Wood and Jose Fernandez a couple extra days of rest coming off the impressive pitchers' duel the two young hurlers waged at Turner Field on Tuesday night. Consequently, Wood and Fernandez are currently slated to oppose each other again on Tuesday in Miami.
Wood could have returned to the mound to start Sunday afternoon's series finale against the Reds on regular rest. But the Braves have instead opted to send him into Tuesday's matchup with two extra days.
With Wood in his second professional season, the Braves are aiming to limit him at somewhere between 170-180 innings this year. Thus, this will likely not be the last time they attempt to take advantage of an opportunity to give him a couple extra days of rest. By doing so a few times over the course of the season, they will reduce his potential workload.
Just two years removed from his days at the University of Georgia, Wood has already totaled 35 innings through his first five starts. This puts him on pace to total more than 200 innings if he makes just 30 starts.
As Wood has posted a 1.54 ERA thus far this season, thoughts of him spending some time in the bullpen to minimize his workload have evaporated. He notched a career-high 11 strikeouts over eight innings in Tuesday's 1-0 loss to the Marlins and Fernandez, who matched his own career high with 14 strikeouts.
According to the Elias Sports Bureau, Tuesday's game marked the first time opposing pitchers 24 or younger each struck out more than 10 batters since 1901.
Mark Bowman is a reporter for MLB.com. This story was not subject to the approval of Major League Baseball or its clubs.