Avilan 'fine' after exiting with hamstring cramp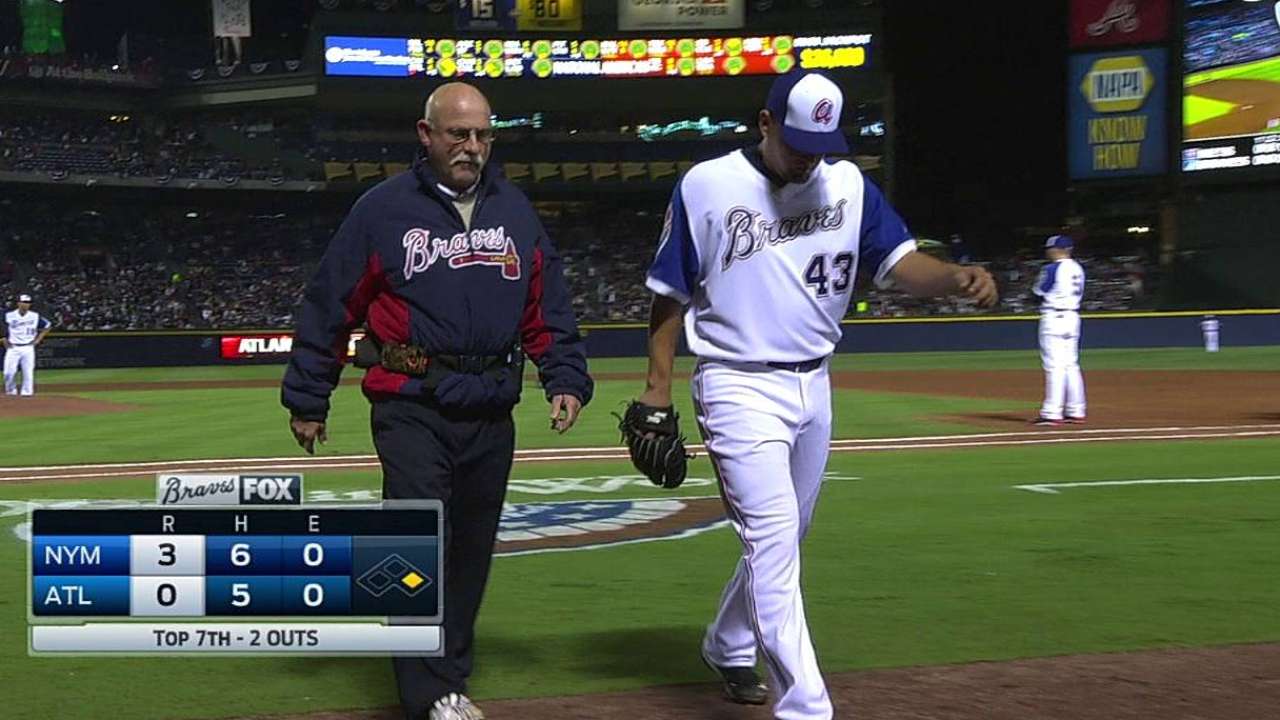 ATLANTA -- Braves reliever Luis Avilan is day to day after leaving Tuesday's 4-0 loss to the Mets with cramping in his left hamstring, but the southpaw believes he will be able to pitch on Wednesday night.
Avilan departed in the seventh inning while running from a shard of a broken bat on a single by Mets second baseman Daniel Murphy.
"I'll be fine tomorrow," Avilan said following Tuesday's game. "I knew it was just a cramp, and I'll be perfect tomorrow. I'll be 100 percent tomorrow."
As the bat flew toward Avilan, he ducked and ran off the right side of the mound. He began limping following the play, and Braves manager Fredi Gonzalez pulled the left-hander before he could throw another pitch.
The injury was reminiscent of a left hamstring strain along with cramping that Avilan sustained during a relief appearance on April 16, 2013. He was not sidelined long, returning to the mound five days later.
"It looked way better this time," Avilan said. "It wasn't that bad last year, but at least this time, I knew what was going on."
Tuesday night's appearance against the Mets was Avilan's fourth of the season and lasted only one-third of an inning, like his previous three outings. He registered a hold in a 1-0 win over the Brewers on April 2 and earned a win in Friday's 2-1 victory over the Nationals.
Avilan gave up hits to both batters he faced on Tuesday. He had not allowed a baserunner in his first three appearances this season.
Joe Morgan is an associate reporter for MLB.com. This story was not subject to the approval of Major League Baseball or its clubs.