Feeling better, Gattis back in lineup vs. Mets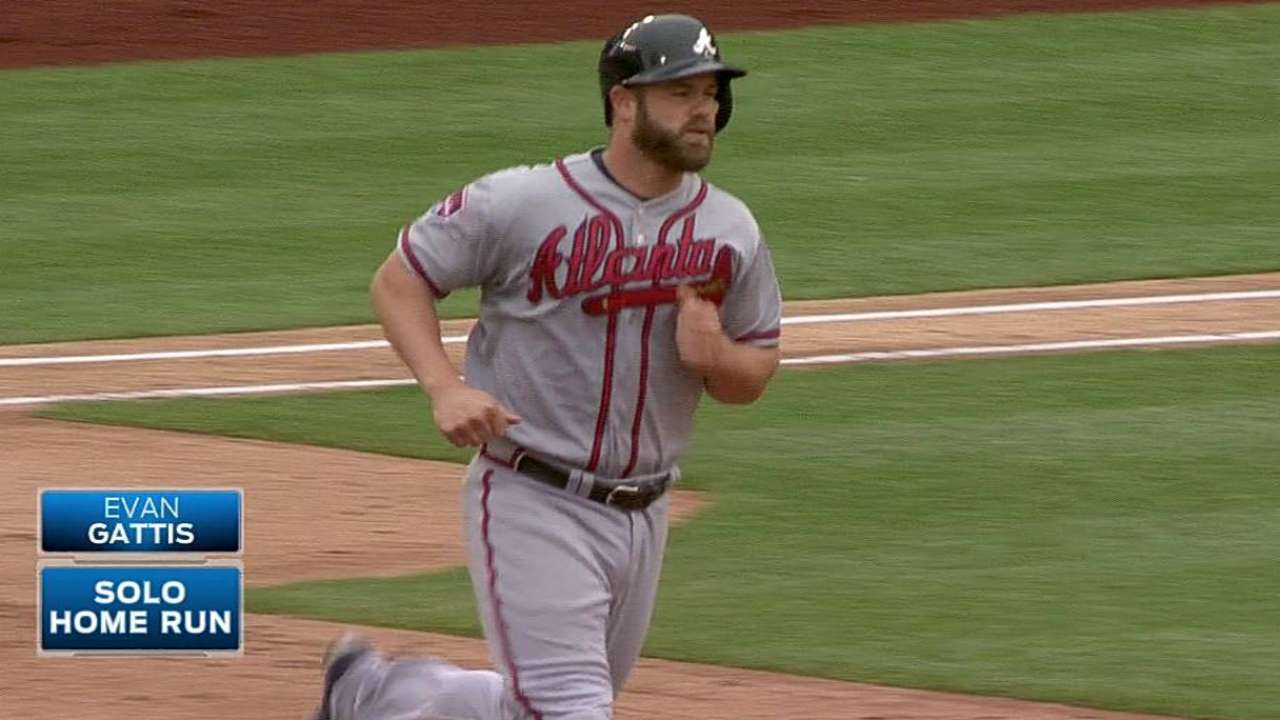 ATLANTA -- Braves catcher Evan Gattis returned to the lineup on Tuesday night seven pounds lighter but recovered from a stomach bug.
"It's good to eat real food again," Gattis said.
Gattis, who was scratched from Saturday night's game against the Nationals because of the illness, resumed a regular diet once the Braves returned to Atlanta on Sunday night. Behind the plate for starter Aaron Harang, Gattis was slotted seventh in the lineup against the Mets on Tuesday.
"It feels good to get over that, and it feels good to be back home," Gattis said.
Gattis was one of three Braves players to become ill last week, joining Alex Wood, who began feeling sick following his April 1 start in Milwaukee, and David Hale, who began vomiting on Wednesday afternoon.
Since then, Braves manager Fredi Gonzalez said no one else on the team has become sick.
"We've even had family members who were nowhere near the team get the bug," Gonzalez said. "But it is what it is. … It goes around a little bit."
The absence of Gattis provided Atlanta an opportunity to flex its three-catcher rotation by starting Ryan Doumit on Saturday night and Gerald Laird on Sunday. The veteran duo combined to hit .250 (3-for-8) with two RBIs in two games.
Joe Morgan is an associate reporter for MLB.com. This story was not subject to the approval of Major League Baseball or its clubs.