Braves still weighing last spot in rotation, bullpen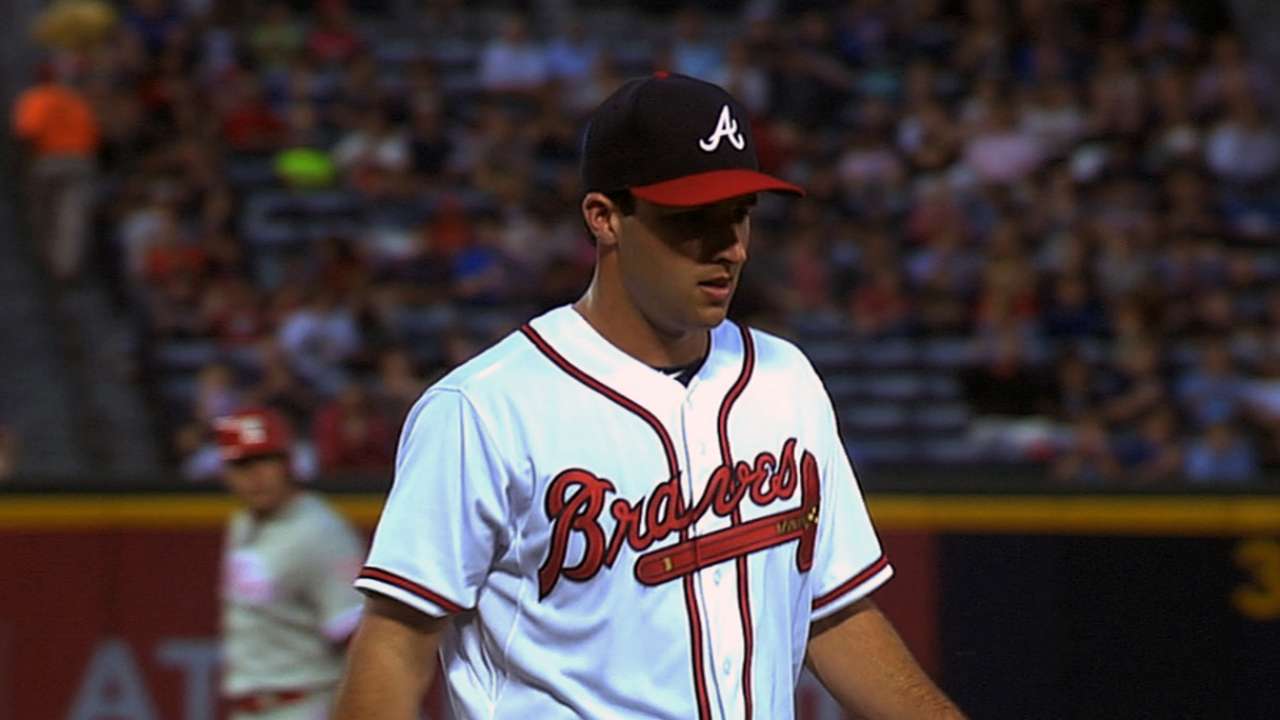 LAKE BUENA VISTA, Fla. -- With just one more Grapefruit League game remaining, the Braves have a good feel for who will be on their Opening Day roster. But they will wait at least one more day to determine who will claim the final spot in their bullpen and whether Gus Schlosser or David Hale will begin the season in the starting rotation.
Braves manager Fredi Gonzalez has said Schlosser and Hale will both begin the season at the Major League level. Whichever of the two doesn't gain a rotation spot will be placed in the bullpen.
Hale's advantage comes courtesy of the two strong starts he made for Atlanta after receiving a belated September promotion last year. But the right-hander has at least kept this competition alive while posting a 6.62 ERA in five Grapefruit League starts.
Schlosser has been much more impressive, as he has produced a 2.03 ERA in the 13 1/3 innings that have encompassed his five appearances during the exhibition season. The 6-foot-4 right-handed sidearmer has never pitched above the Double-A level. But over the past few weeks, he has given the Braves reason to believe he is ready to pitch in the Majors.
While Schlosser might begin the season in the rotation or in a long relief role, there is a chance he could eventually earn the right to serve as one of Atlanta's key middle relievers at some point this season. Many scouts and talent evaluators believe he best profiles as a reliever.
As the Braves go through a portion of the season's first two weeks with a four-man rotation, they will carry eight relievers. Craig Kimbrel, Luis Avilan, Jordan Walden, David Carpenter, Anthony Varvaro, Ian Thomas and either Schlosser or Hale are expected to fill seven of those slots.
The last slot could be filled by a player who is acquired via trade, free agency or the waiver wire process. If the Braves go with an internal candidate, they will likely go with a player who has already been sent to Minor League camp. Left-hander Ryan Buchter, who is already on the 40-man roster, seems to be the most likely member of this group.
Mark Bowman is a reporter for MLB.com. This story was not subject to the approval of Major League Baseball or its clubs.