Pena's repaired shoulder passing spring tests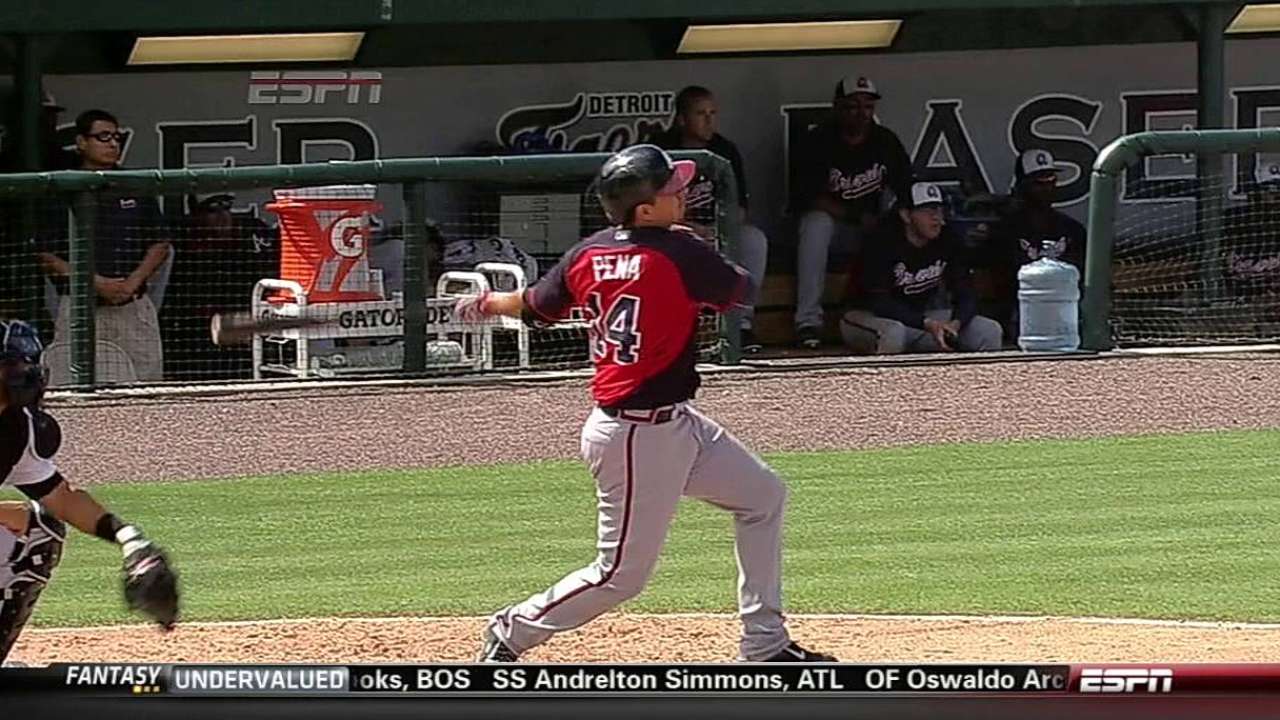 LAKE BUENA VISTA, Fla. -- When Ramiro Pena arrived at Spring Training, he was concerned about the stability of his surgically repaired right shoulder and the potential consequences of not having had the chance to continue his annual tradition of playing in the Mexican Winter League.
But six weeks later, Pena appears set to provide the same value he brought to the Braves' bench before he injured his shoulder in June. The backup infielder has hit .364 (16-for-44) with 10 extra-base hits -- nine doubles and a triple -- in 17 Grapefruit League games.
Equally important is the fact that Pena has steadily gained the confidence that he has the arm strength necessary to make throws from each of the infield positions. He served as a valuable late-inning replacement for third baseman Chris Johnson last year.
"I wasn't sure how my shoulder was going to react," Pena said. "I was feeling good doing rehab, but it's not the same as playing regular games. I wasn't sure how I was going to respond at game time. It's been good so far. It's getting better."
The Braves have also been happy with the progress made by Tyler Pastornicky, who is expected to open the season teaming with Pena as Atlanta's two backup infielders. Pastornicky recorded two hits and three RBIs and played the entirety of Wednesday's win over the Marlins without his surgically repaired left knee proving bothersome.
"He looks good," Braves manager Fredi Gonzalez said. "I'll check with him to see how his legs are. This was the first time he's played [nine innings], and he ran the bases a lot. But during the game, he said he felt great. So that's a good sign."
Mark Bowman is a reporter for MLB.com. This story was not subject to the approval of Major League Baseball or its clubs.