Johnson could hit cleanup, with B.J. Upton in two-hole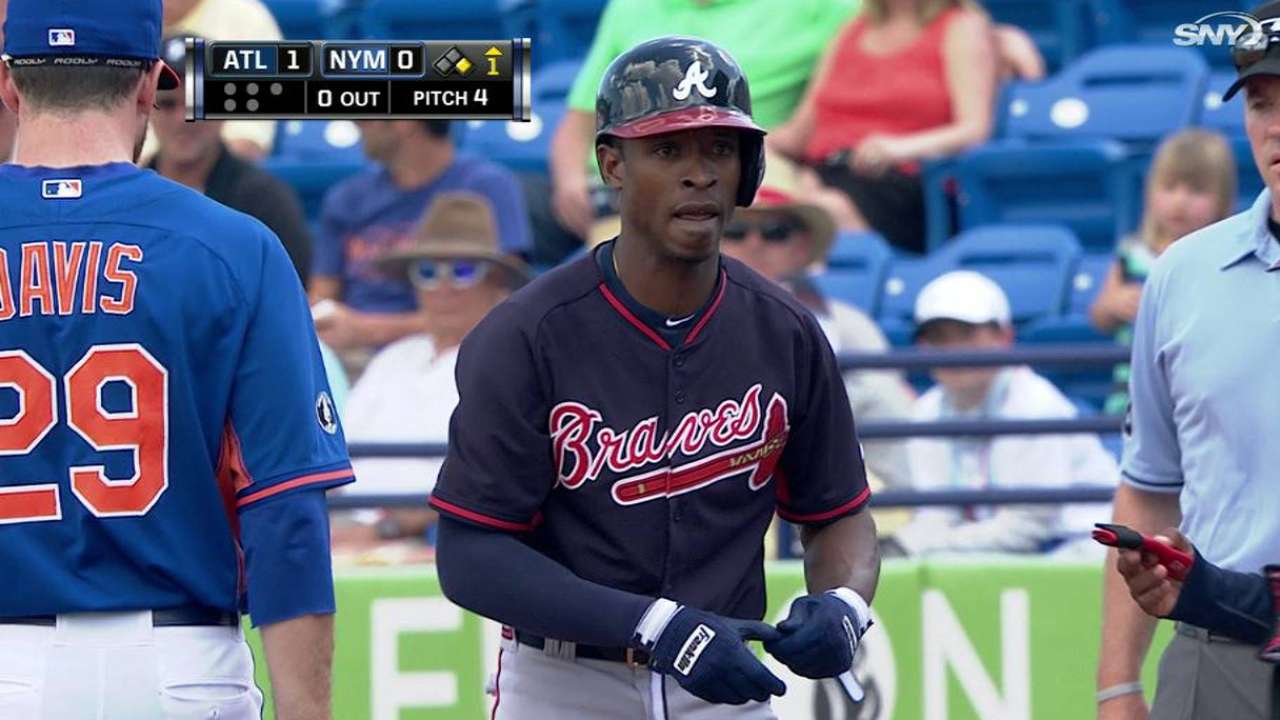 LAKELAND , Fla. -- Since the beginning of the Grapefruit League season, the Braves have made it apparent they were planning to bat B.J. Upton in the lineup's second spot this year. But it wasn't until recently that manager Fredi Gonzalez started to provide indication he is leaning toward using Chris Johnson as his cleanup hitter.
"I like Chris Johnson there," Gonzalez said. "He gives you good at-bats. He's a guy who is not going to change his approach. He's a guy who is going to put the ball in play and use the whole field. It seems like he comes up with some big at-bats."
On his way to ranking second in the National League with a .321 batting average last year, Johnson batted .336 with runners in scoring position. The one potential downside to positioning the third baseman in the four-hole stems from the fact that he grounded into double plays in 20 of 102 (19.6 percent) double-play situations.
If Johnson does bat cleanup, he will bat behind Jason Heyward, Upton and Freddie Freeman. While Justin Upton would bat fifth, Gonzalez hasn't determined which order he would place Dan Uggla and Evan Gattis in the next two spots. However it shapes up, Andrelton Simmons would bat eighth.
As B.J. Upton has spent the past few weeks hitting the ball the opposite way and connecting on many of the fastballs that got past him en route to a .185 average and .268 on-base percentage last year, he has given indication he could prove to be much more consistent this year. He had a .346 on-base percentage in the 725 games he played from 2007-11.
Mark Bowman is a reporter for MLB.com. This story was not subject to the approval of Major League Baseball or its clubs.