Fredi: Don't assume Garcia in Braves' rotation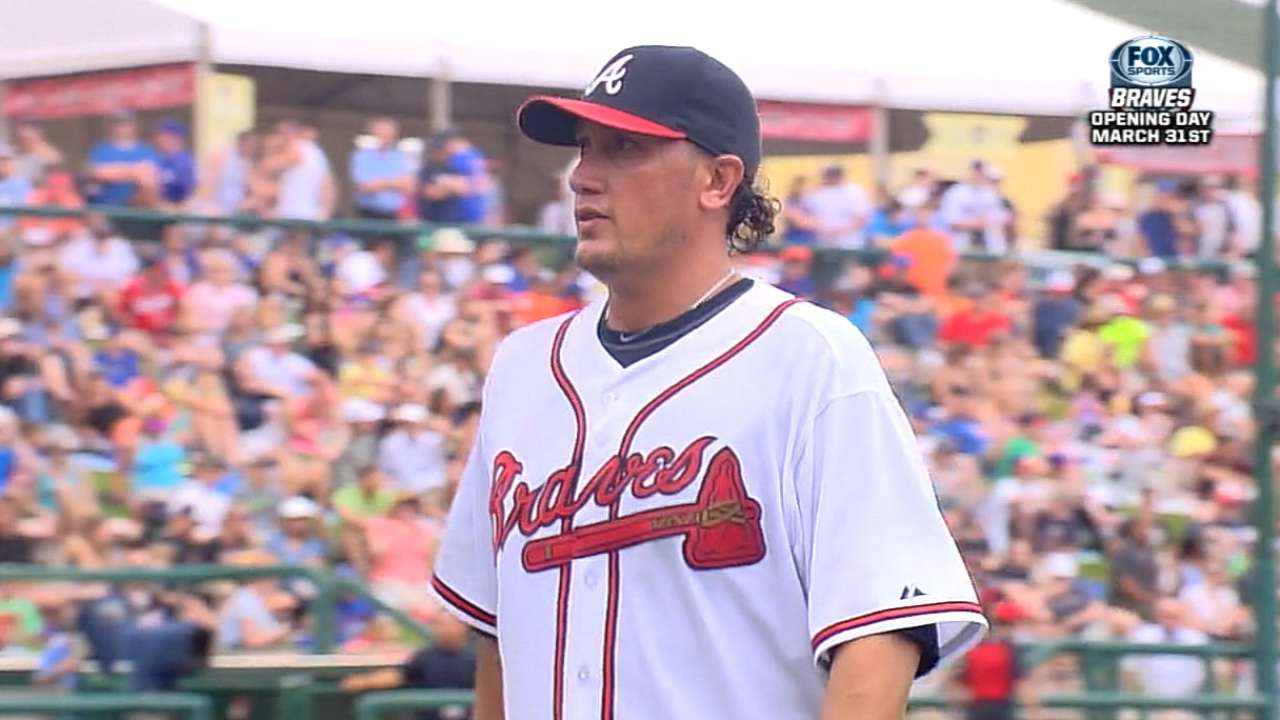 LAKE BUENA VISTA, Fla. -- Freddy Garcia did everything he could to convince the Braves he is worth the $1.5 million guarantee he will receive if he learns he is on Atlanta's Opening Day roster by Monday's deadline.
But after Garcia limited the Mets to an unearned run and two hits over 5 1/3 innings during Sunday's 4-1 victory, Braves manager Fredi Gonzalez would not commit to guaranteeing the 37-year-old right-hander will begin the season in his rotation.
"We'll see," Gonzalez said. "I wouldn't assume anything. His performance today was good, though. We've still got four or five days, so a lot of things could still happen."
There is always a chance the Braves could acquire another starting pitcher via a trade or a waiver-wire move at some point this week. But by the time Monday concludes, they need to tell Garcia whether he will be placed on Atlanta's roster to begin the season.
If Garcia does not receive this guarantee, he would likely opt out of the Minor League contract he signed in January. While he's willing to be used as a starter or reliever at the big league level, he has repeatedly said he has no desire to pitch at the Minor League level.
"If they want to keep me here, they keep me," Garcia said. "If not, that's something that's not in my hands. I did my job, and now it's a decision they have to make."
Garcia has been effective in three of the five starts he has made during the Grapefruit League season. The first of the two disappointing outings he completed was influenced by the pressure he faced as he pitched while his wife was in labor at a Miami-area hospital.
While Garcia might not be effective as a starting pitcher over the entirety of the regular season, he could provide value in the bullpen as a long reliever who would have the ability to occasionally make a spot start.
"I want to help them any way I can," Garcia said. "I have a lot of experience and I am healthy. I can pitch every five days and pitch a lot of innings. If they need me in the bullpen, I'll be in the bullpen. I'll be a support for the young guys. It's a long season -- and they need guys with experience."
Mark Bowman is a reporter for MLB.com. This story was not subject to the approval of Major League Baseball or its clubs.