Gattis tests sore quad, hopes to return soon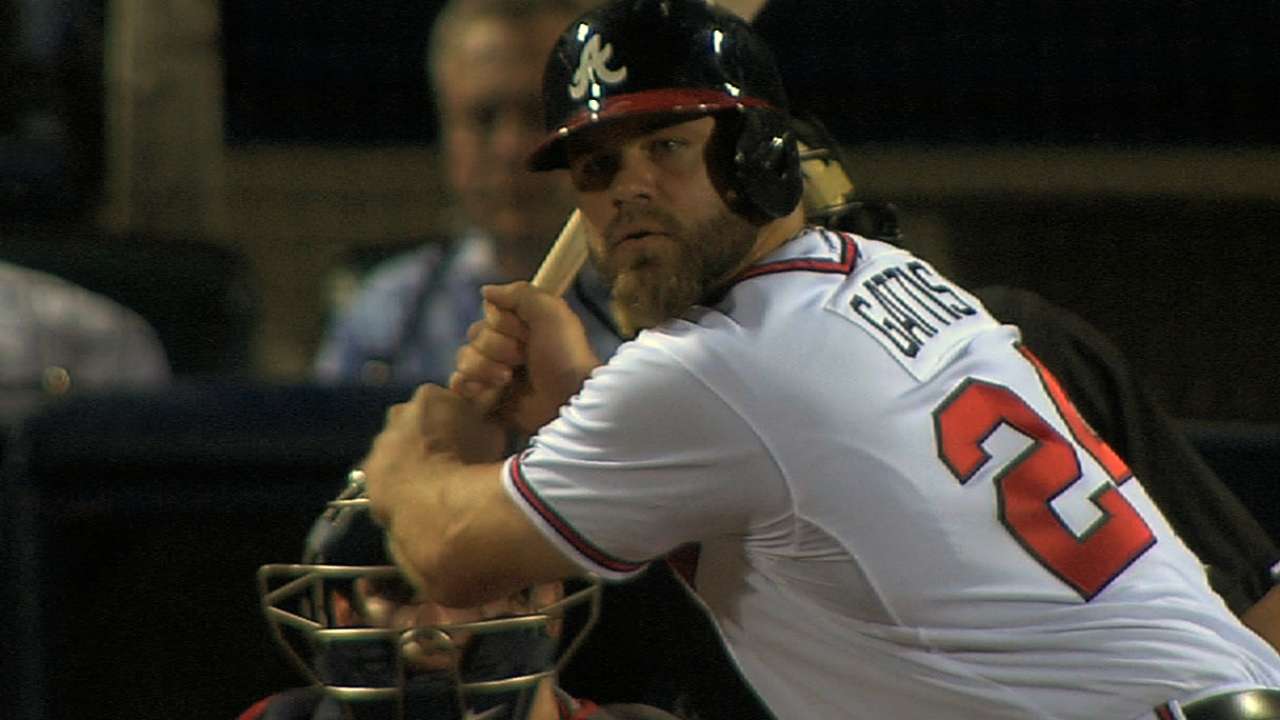 LAKE BUENA VISTA, Fla. -- After testing his sore right quadriceps muscle before Saturday afternoon's game against the Red Sox, Braves catcher Evan Gattis sensed he could return to action within the next couple of days.
Gattis has been sidelined since he tweaked the quad muscle while scoring from first base on Dan Uggla's triple in Monday's win over the Astros. He spent a portion of Saturday morning catching Ervin Santana's bullpen session and running the bases at a regulated speed.
"It didn't bother me catching at all and I didn't think it would," Gattis said. "But I strained it running, so I think running is the biggest thing. I was going to shut it down if I felt anything. I didn't feel anything. But I also wasn't pushing it."
Gattis has described the ailment as something that would not sideline him during the regular season. He hopes to be in the lineup for Monday night's game against the Astros.
Mark Bowman is a reporter for MLB.com. This story was not subject to the approval of Major League Baseball or its clubs.