Pastornicky in line to make Braves' roster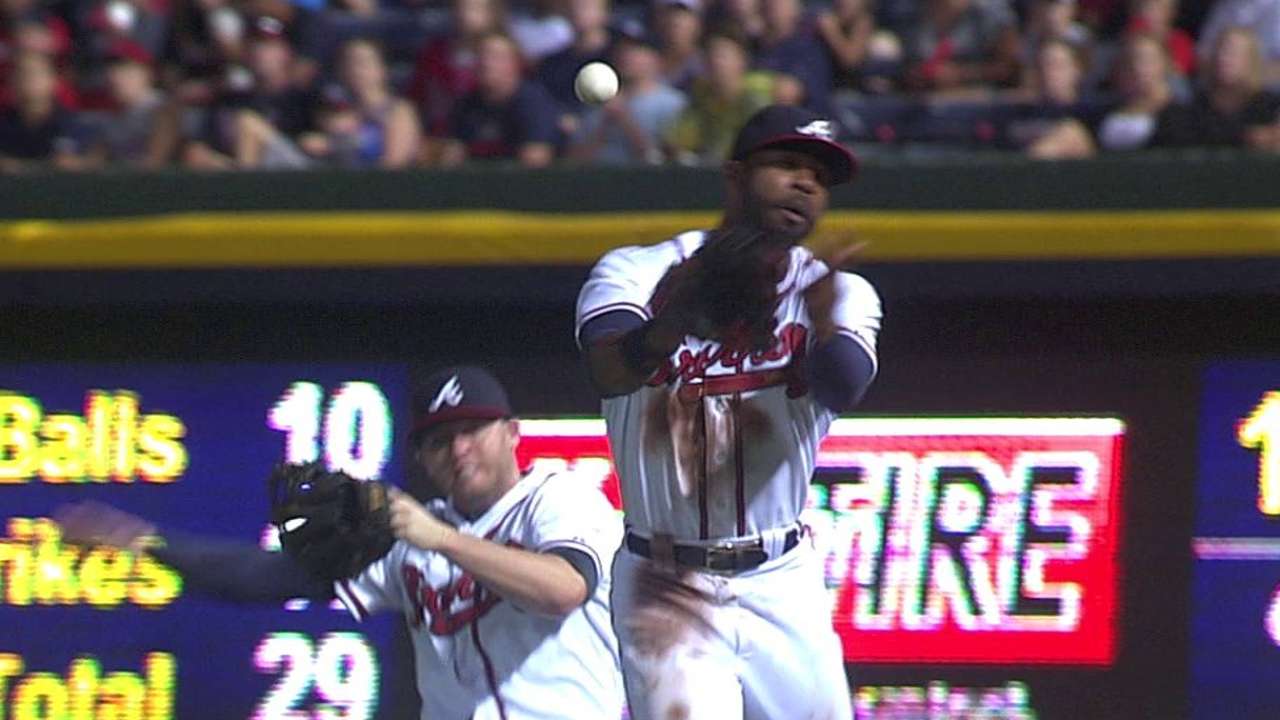 LAKE BUENA VISTA, Fla. -- Tyler Pastornicky spent most of this month anxiously waiting to be cleared to play in games. Now that he has been, Pastornicky is positioned to realize his goal of returning from left knee surgery in time to be on Atlanta's Opening Day roster.
After spending the early portion of this week playing Minor League games, Pastornicky made his Grapefruit League season debut for the split-squad Braves club that played the Orioles on Friday in Sarasota. He hit a single, made a diving stop behind second base and most importantly did not feel any discomfort in his surgically repaired left knee.
"It felt pretty normal," said Pastornicky, who tore the left anterior cruciate ligament in his left knee on Aug. 18.
Pastornicky rested on Saturday in preparation of returning to action in Sunday afternoon's game against the Mets. Braves general manager Frank Wren and manager Fredi Gonzalez have both said Pastornicky will have enough time to make the preparations necessary to be part of the Opening Day roster.
With Jordan Schafer and Ryan Doumit capable of serving as backup outfielders, it appears the Braves are leaning toward filling their last position-player roster spot with an infielder. The only internal option other than Pastornicky is Tyler Greene, who has made multiple errors in the field and on the basepaths over the past week.
Two years after beginning the season as Atlanta's starting shortstop, Pastornicky is viewed as a defensively limited player whose value primarily comes courtesy of his offensive potential. Still, the Braves have provided strong indication that they plan to give him this last roster spot as long as he remains healthy during the Grapefruit League season's final week.
"I hope so," Pastornicky said. "I'm feeling pretty good. I'm just going to keep playing. It's felt good and I haven't had any setbacks."
Mark Bowman is a reporter for MLB.com. This story was not subject to the approval of Major League Baseball or its clubs.