Bruised thumb doesn't keep Freeman out long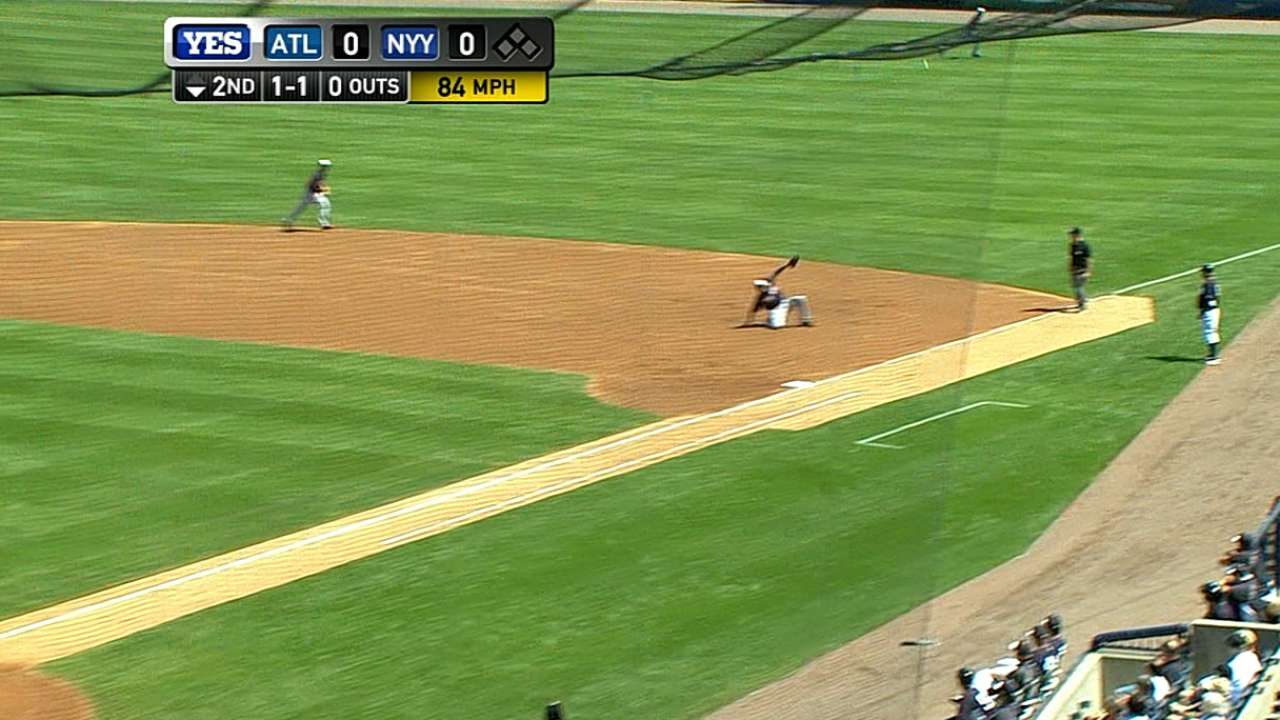 LAKE BUENA VISTA, Fla. -- Freddie Freeman returned to the Braves' lineup on Wednesday afternoon with the confidence that his latest left thumb ailment is not nearly as serious as the one that prevented him from playing in last year's All-Star Game.
Freeman exited Sunday's game against the Yankees after a second-inning line drive caught a soft spot of his glove and bruised the bottom of left thumb. While there is still some swelling around his thumb, the discomfort did not concern him as he prepared to play against the Yankees at Champion Stadium.
"It seems like I hurt that thing every year," Freeman said. "So it just swells up easier than normal when I get hit there. It's still swelled up a little bit. But I've already gripped a bat and swung it."
This marked the third time in the past four years that Freeman has dealt with a left thumb ailment. The first baseman jammed it when he slid into third base at the end of a triple he hit during a 2010 Arizona Fall League game. Three days before last year's All-Star Game, he jammed the thumb again as he made contact with Reds outfielder Chris Heisey while reaching for Andrelton Simmons' errant throw to first.
Freeman said he does not plan to place any extra padding in his glove to protect his thumb.
"I can't play with tape or any of that," Freeman said. "If it's going to get hurt, it's going to get hurt again. But I'll play through it."
Mark Bowman is a reporter for MLB.com. This story was not subject to the approval of Major League Baseball or its clubs.