Pastornicky cleared to return, plays in Minors game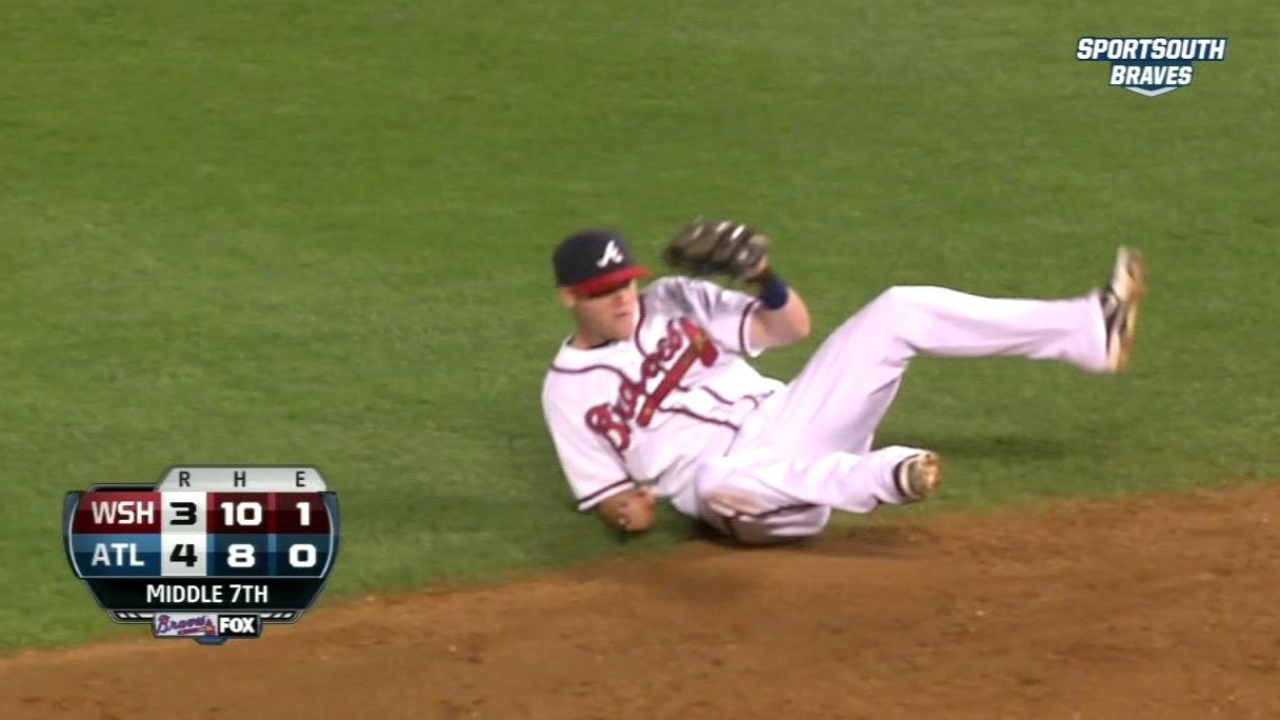 TAMPA, Fla. -- Braves infielder Tyler Pastornicky was cleared for game action Saturday and got back on the field for the first time Sunday, playing four innings at second base and taking four at-bats in a Minor League game.
Braves manager Fredi Gonzalez said Pastornicky was cleared to play after clearing the final hurdle -- sliding drills -- in his recovery from a torn anterior cruciate ligament in his left knee. If the rest of this week goes well, Gonzalez said, Atlanta plans to call up Pastornicky to play in one of the Braves' split-squad games on Friday afternoon.
Pastornicky will take off Monday and play in Minor League games Tuesday and Thursday. Atlanta's training staff has been impressed with how hard Pastornicky has worked during his rehabilitation, but it seems unlikely, at this point, that he will crack the Braves' Opening Day roster.
"I hate to say no, because you never know," Gonzalez said. "But I think the biggest thing is just make sure he gets out of here healthy."
Gonzalez also confirmed Sunday that injured pitchers Kris Medlen and Brandon Beachy are still scheduled to be evaluated by Dr. James Andrews on Monday.
Adam Berry is a reporter for MLB.com. Follow him on Twitter at @adamdberry. This story was not subject to the approval of Major League Baseball or its clubs.