Braves proceed with caution as Minor recovers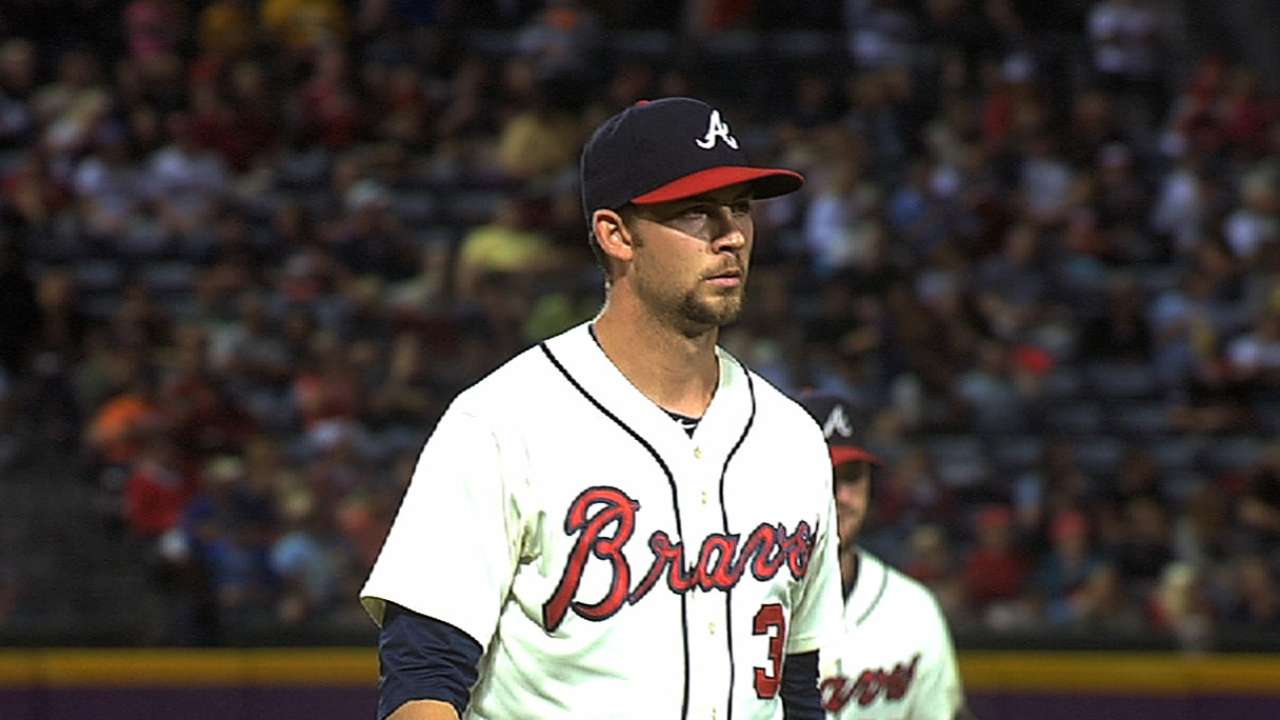 LAKE BUENA VISTA, Fla. -- Mike Minor is ready to accelerate his preparations as he aims to join Atlanta's starting rotation by the end of the regular season's second week. But given what they have experienced with Kris Medlen and Brandon Beachy this week, the Braves are maintaining a cautious approach with Minor.
With Medlen and Beachy now staring at the likelihood of undergoing season-ending Tommy John surgery, the Braves will not subject Minor to a potential injury by rushing him through a process that was delayed when he reported to Spring Training feeling the effects of the month-long stretch of inactivity he experienced after undergoing a urinary tract procedure on Dec. 31.
Instead, the Braves have allowed Minor to spend the past few weeks making up for the time he lost in January. The 26-year-old southpaw has experienced nothing more than normal muscle soreness as he has spent the past 10 days completing his first four bullpen sessions of the year. His left shoulder, which was cranky during the early days of camp, has not provided any problems over the past three weeks.
"I've gotten better and better," Minor said. "The whole time was one of those things where I felt good, but I was getting sore after every [bullpen session] that I threw. It was like soreness everywhere [throughout my body]. The more and more I have thrown, the less and less it gets and the faster the healing time is."
Minor is scheduled to throw his first live batting practice on Monday. The Braves will then evaluate him to determine how many more times he might repeat this exercise before being cleared to start in a Grapefruit League game.
The schedule allows the Braves to utilize a four-man starting rotation through the regular season's first 10 games. If Minor or the recently-signed Ervin Santana make a Grapefruit League start by March 23, they would have time to make the normal progression leading up to April 12, which is the first day Atlanta will need to add a fifth member to its rotation.
Mark Bowman is a reporter for MLB.com. This story was not subject to the approval of Major League Baseball or its clubs.