Gattis gets test going two straight behind the dish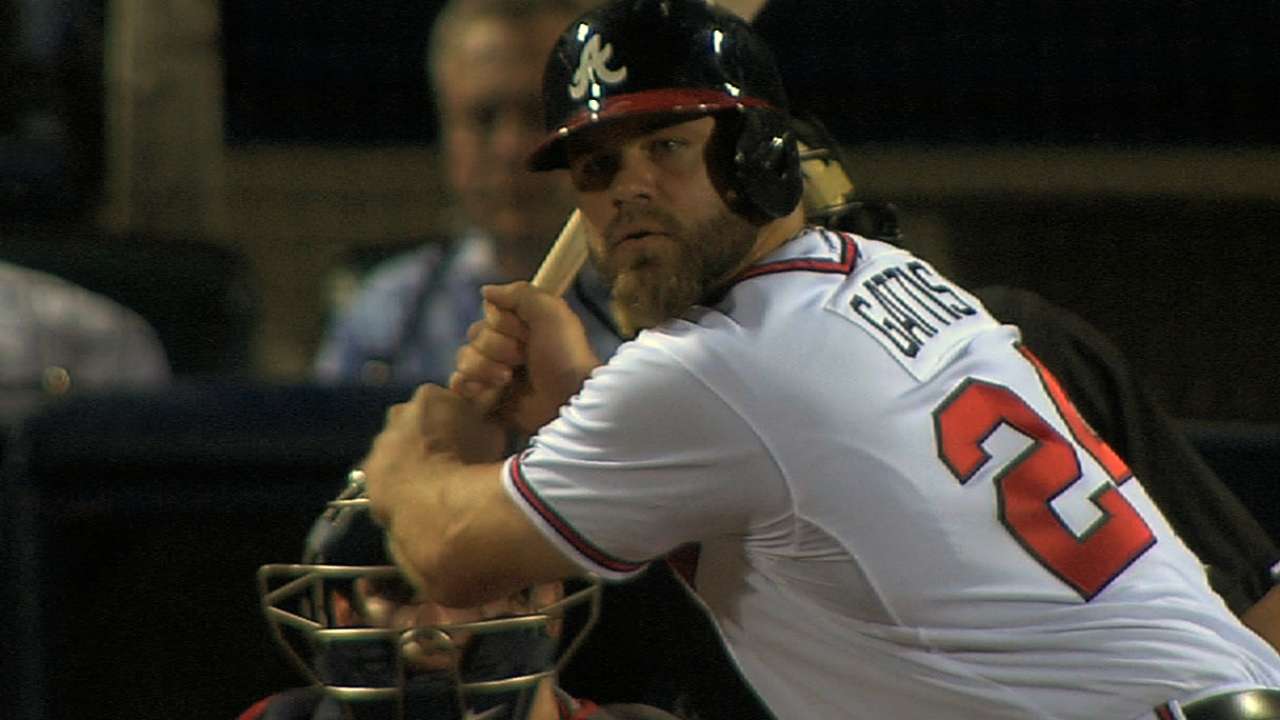 JUPITER, Fla. -- Evan Gattis took a step forward in his new role as the starting catcher during the Braves' two-day swing at Roger Dean Stadium.
Gattis caught back-to-back games for the first time this spring. He had played consecutive games before, but split time as the backstop and designated hitter.
"He felt great," manager Fredi Gonzalez said. "That was a good test on his part."
With Atlanta's heat and the way catchers are generally handled, Gonzalez envisions Gattis starting between 100-110 games behind the plate. While in junior college, Gattis sustained a knee injury.
"He's never done it before," Gonzalez said. "We'll monitor, keep him fresh. I think Yadi [Molina] might be the last one that catches 150 anymore. And you have the luxury of [Ryan] Doumit and [Gerald] Laird."
Gattis played 105 games during his rookie season, 42 behind the plate. The 27-year-old also saw time in left field (48) and first base (four).
Gonzalez isn't concerned with the small sample size. Gattis posted a 3.03 catcher's ERA and .993 fielding percentage in 2013. He caught eight of 24 basestealers.
"He's fine catching. He's catching well," Gonzalez said. "I think if I hadn't seen him catch 40 something games last year, I might be a little more worried about him stepping in, but he caught 40-something games and I think he did a nice job.
"I don't think he's a guy that I've got to worry about behind the plate. I think he'll do a nice job. I know he does a nice job following the game plan with the pitchers and that kind of stuff."
Christina De Nicola is a contributor to MLB.com. This story was not subject to the approval of Major League Baseball or its clubs.