Wood knows he has a lot to live up to in second year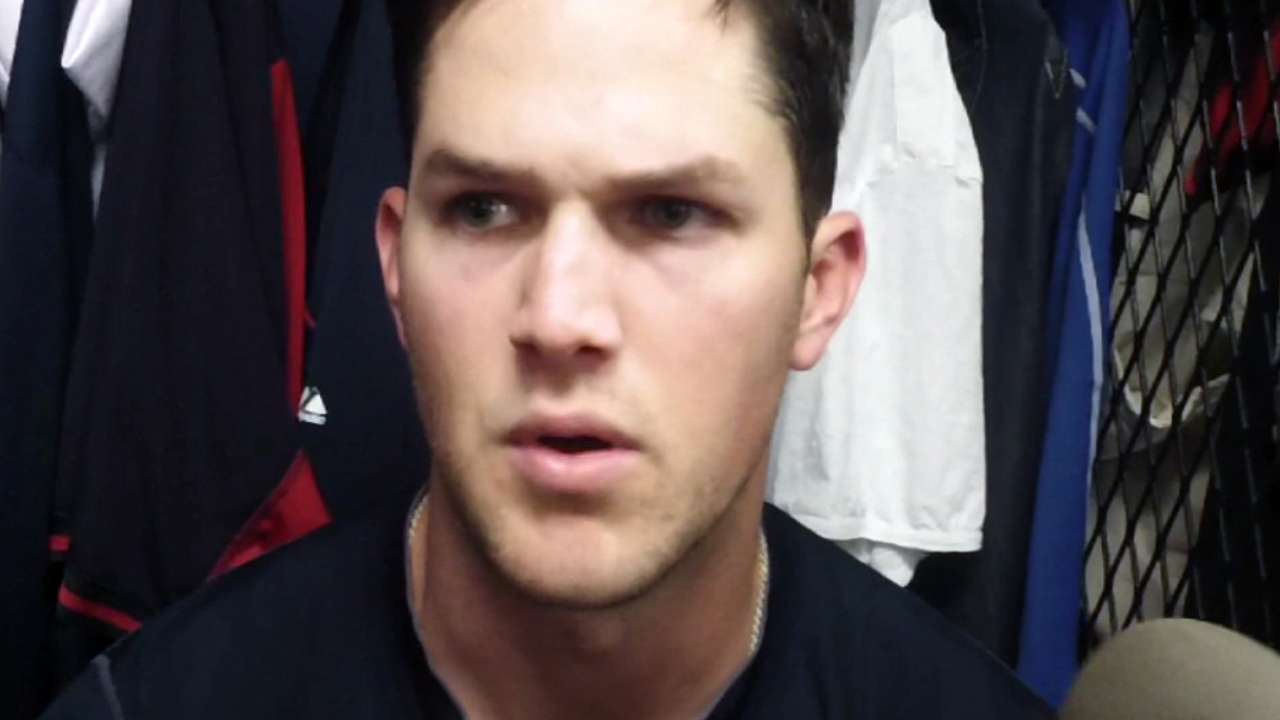 LAKE BUENA VISTA, Fla. -- As Alex Wood prepares to serve as an integral part of Atlanta's rotation, he realizes fans and critics will not give him as much leeway as he received last year when he was a successful rookie experiencing his first full season at the professional level.
"I feel more weight on my shoulders now than I ever did last year, because last year if I did well, I exceeded expectations," Wood said. "If I didn't, it was, 'Oh he's 22 years old,' or, 'He went through the Minor Leagues fast, he's going to have some growing pains.'
"Well, I really didn't experience many growing pains last year, so now what I did last year is what everyone expects. But I wouldn't have it any other way. My biggest thing is getting an opportunity. If I get an opportunity, I don't typically let it get away."
The Braves saw this confident, competitive spirit last year as Wood compiled a 3.13 ERA in 31 big league appearances (11 starts). As the young left-hander posted a 0.90 ERA in five August starts, he essentially guaranteed himself a spot in Atlanta's rotation for this upcoming season.
With Kris Medlen seemingly destined for season-ending Tommy John surgery and Brandon Beachy facing uncertainty about his future, the Braves are hoping Wood builds off his rookie success and becomes an integral part of their rotation.
By signing veteran starter Ervin Santana on Wednesday, the Braves regained some of the starting pitching depth that they will need in order to stick to the plan to limit Wood to approximately 170 innings during what will be his second full season at the professional level.
Mark Bowman is a reporter for MLB.com. This story was not subject to the approval of Major League Baseball or its clubs.