Braves chairman: 'We're in a winning mode'
McGuirk recognizes adding payroll to sign Santana sends message to players, fans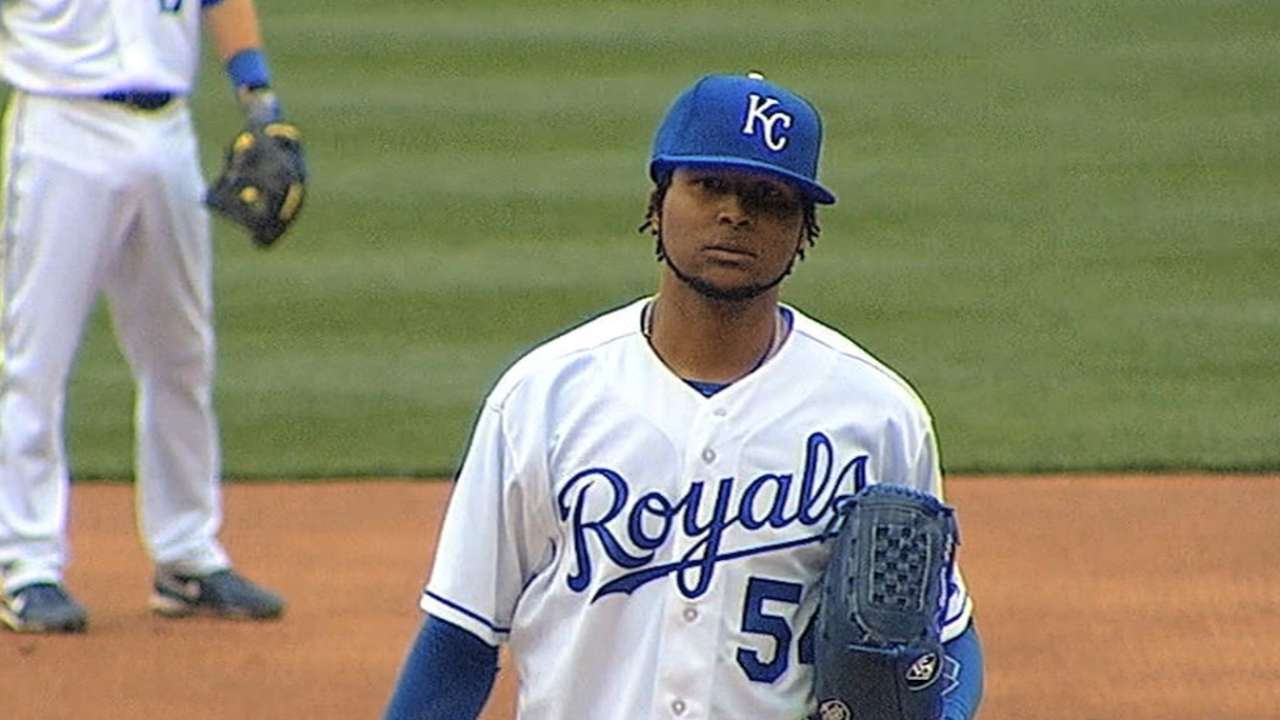 LAKE BUENA VISTA, Fla. -- Braves chairman and CEO Terry McGuirk did not waver when team president John Schuerholz called Monday to request that the club's payroll be expanded enough to account for the sudden need to pursue free-agent pitcher Ervin Santana.
Cognizant of the fact that Kris Medlen had suffered what appears to be a season-ending elbow injury less than 24 hours earlier, McGuirk provided his approval and then talked with pride on Wednesday morning when the Braves replenished their injury-depleted starting rotation by signing Santana to a one-year, $14.1 million contract.
"We're not in a rebuilding mode, we're in a winning mode," McGuirk said. "We're standing around right now in this clubhouse with a bunch of winners around us. We think the time is now. We've always been willing to add to the payroll and the substance of this club."
McGuirk flew from Atlanta to the Orlando area early Wednesday morning to be part of the uplifted atmosphere that was created when the Santana signing was announced.
This had been a rough week for the Braves, who saw elbow ailments force Medlen and Brandon Beachy to prematurely exit their respective starts less than 24 hours apart. But the addition of Santana seemed to rejuvenate the spirits of the defending National League East champions.
The Braves' payroll was expected to rest somewhere between $95-100 million by the time the season concluded. Santana's signing means the club will spend somewhere north of $107 million in payroll costs this year.
Given the talent the club has returning from last year's 96-win season, McGuirk viewed the sudden and significant payroll increase as both necessary and justified.
"It's the right time," McGuirk said. "Money was not the issue so much as, 'Is it the right time to do it?' We want to send a message to the guys in this clubhouse, our fans and our sponsors and the whole organization that we expect to win."
Mark Bowman is a reporter for MLB.com. This story was not subject to the approval of Major League Baseball or its clubs.