Teheran emerging as favorite for Opening Day start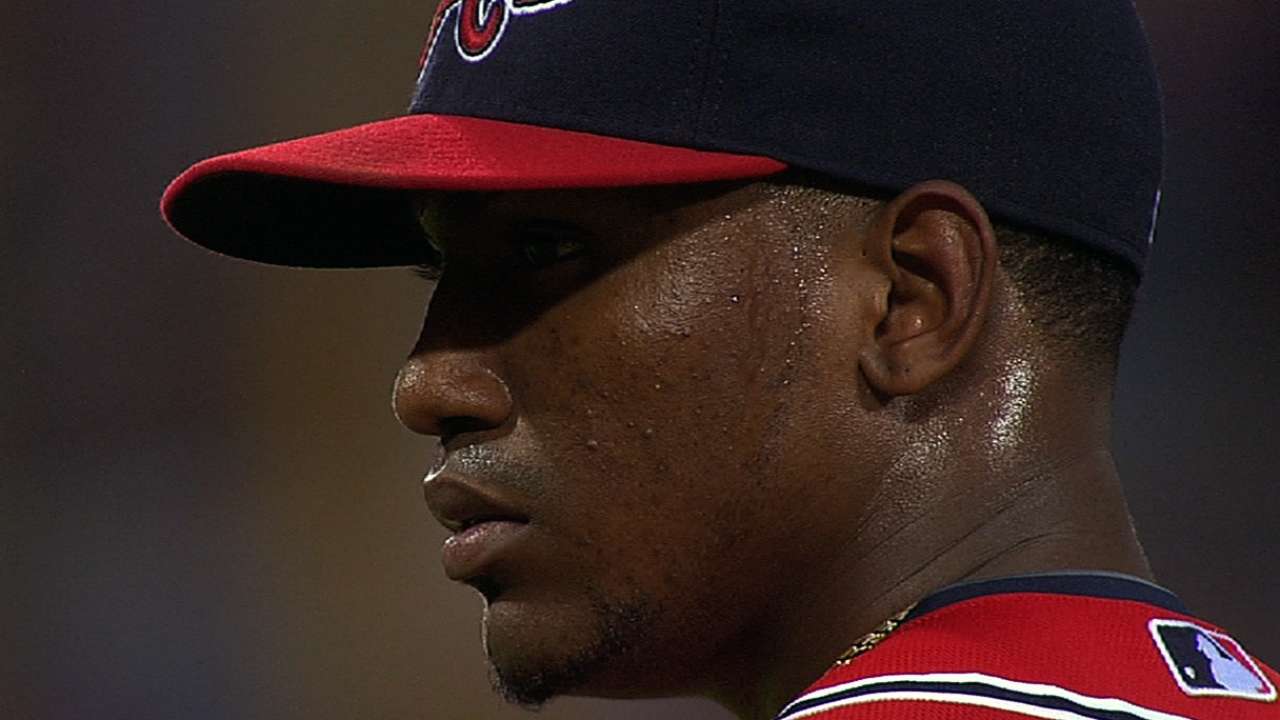 LAKE BUENA VISTA, Fla. -- With Kris Medlen, Brandon Beachy and Mike Minor all likely destined to begin the regular season on the disabled list, Julio Teheran now stands as the most likely candidate to serve as Atlanta's Opening Day starter on March 31 in Milwaukee.
Teheran did nothing but strengthen his candidacy on Tuesday, impressing over four perfect innings during a 9-1 win over the Phillies. After exiting the stellar 49-pitch effort, the 23-year-old right-hander said he is hoping to gain the honor of starting the regular season's first game.
"I think I'm ready," Teheran said. "I've just been working and trying to command [my pitches]. If I've got to pitch the first game, that's something I want to do. That's my goal."
Teheran, who went 14-8 with a 3.20 in the 30 starts he made as a rookie last year, has not allowed a run in the nine innings he has compiled during his first three starts this spring. On Tuesday, he displayed better command of his slider and said he had a better feel for his changeup.
"I don't know how many runs he's given up," Braves manager Fredi Gonzalez said. "You just look at the performance and the quality of starts, and you're happy with it."
If Teheran is indeed named the Opening Day starter, the Braves will likely have to adjust their exhibition season rotation plans to get him lined up for March 31. Freddy Garcia and Alex Wood currently stand as the only other potential candidates to start the season opener.
Mark Bowman is a reporter for MLB.com. This story was not subject to the approval of Major League Baseball or its clubs.