Teheran escapes tough outing unscathed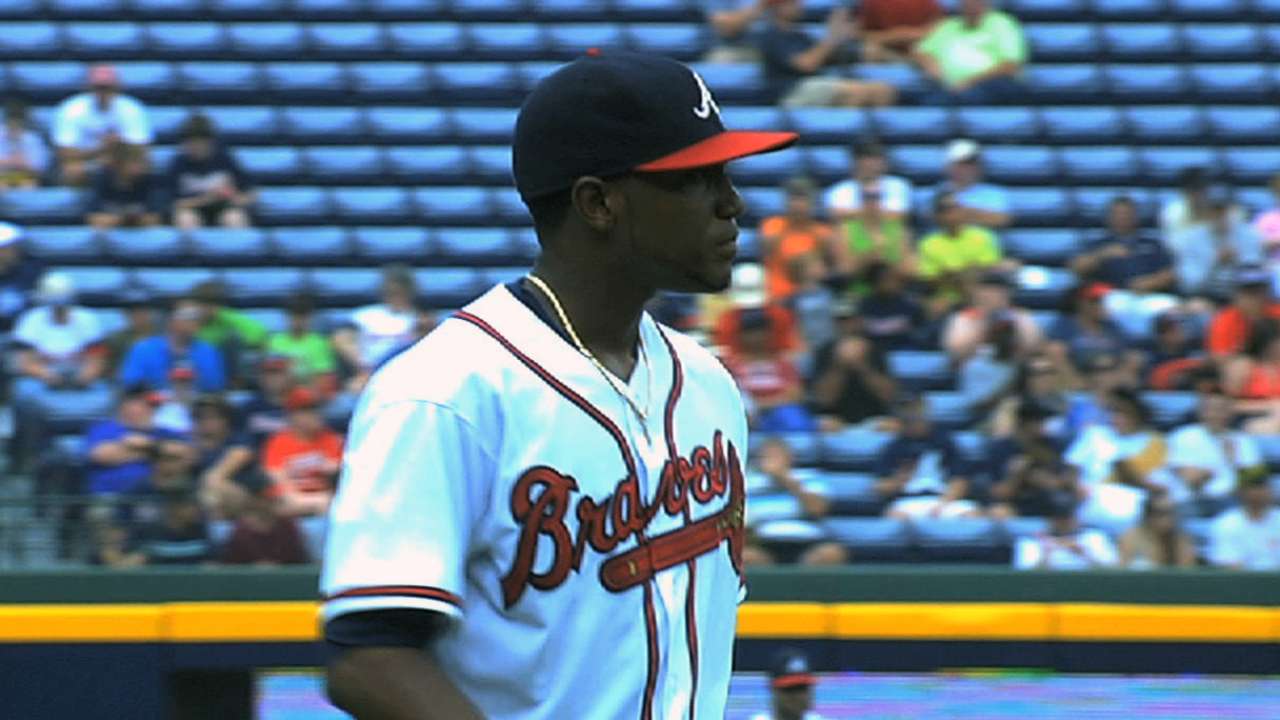 LAKE BUENA VISTA, Fla. -- As right-hander Julio Teheran struggled to command his fastball during Thursday night's 3-2 win over the Nationals at Champion Stadium, he put a blemish on nearly every significant category in his pitching line except for the most important one.
Teheran, 23, was anything but dominant as he surrendered four hits, issued a walk, uncorked a wild pitch and a hit a batter over three scoreless innings, but he escaped unscathed after putting at least two runners on in each of his final two innings.
"Every time I get in trouble, I just try to make better pitches," said Teheran, who limited opponents to a .217 batting average with runners in scoring position last season.
Teheran pitched around a single in the first inning and put two on with one out in the second before striking out Brock Peterson and getting Steven Souza to ground out. Anthony Rendon and Nate McLouth sandwiched singles around Danny Espinosa getting hit by a pitch in the third inning, but a batter's interference on Rendon's stolen-base attempt quieted the threat, which ended with Tyler Moore grounding into a double play.
"I don't mind [the pitchers] having a little adversity and having some guys out there on the bases," manager Fredi Gonzalez said. "We're going to have to make pitches and get people out at certain times. If you can get all that stuff at one time, it's good."
Mark Bowman is a reporter for MLB.com. This story was not subject to the approval of Major League Baseball or its clubs.