Hursh feeling at home in first big league camp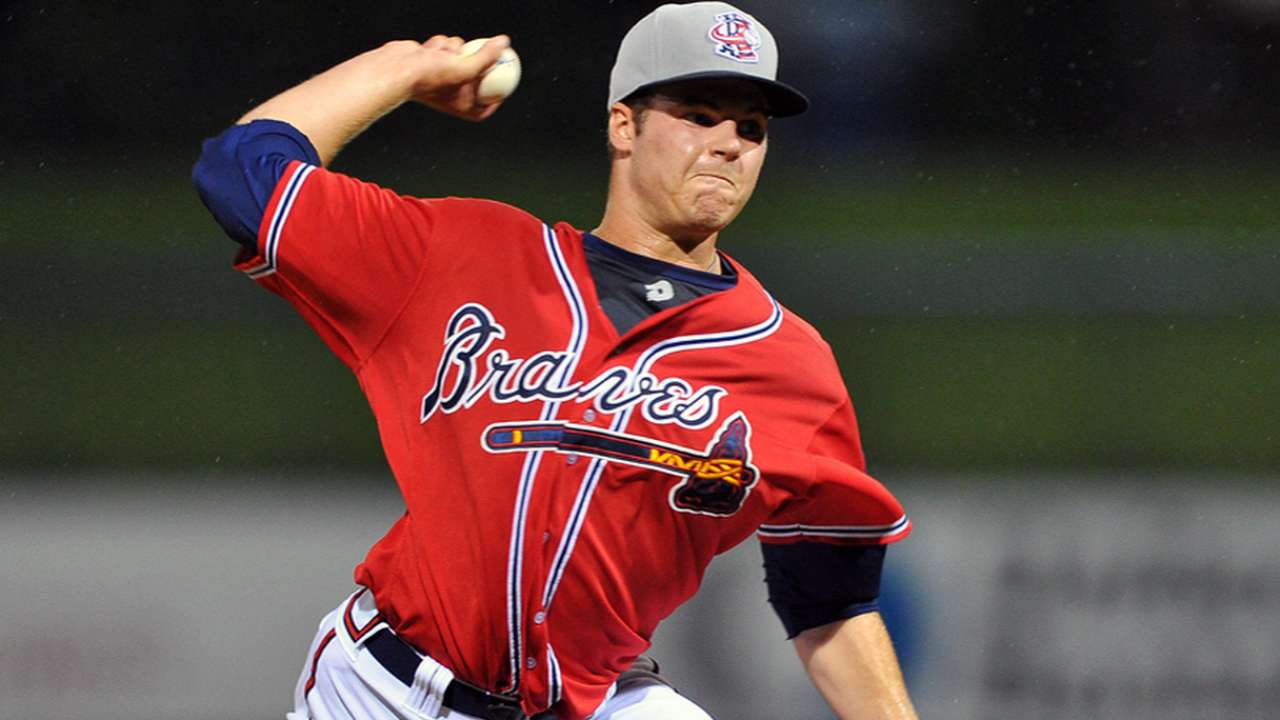 LAKE BUENA VISTA, Fla. -- Less than a year removed from his days on Oklahoma State's pitching staff, Jason Hursh has spent the early portion of his first Major League Spring Training making the Braves feel good about taking him in the first round of the 2013 First-Year Player Draft.
Hursh made another strong impression during Tuesday's 8-4 win over the Nationals at Champion Stadium, escaping a bases-loaded jam to end the game. The 22-year-old right-hander breathed a sigh of relief when Joey Terdoslavich caught Jamey Carroll's fly ball in right field, then threw to first base, where umpire Joe West generously ruled Steven Souza out to complete a game-ending double play.
"[Hursh] has got good life on his fastball," manager Fredi Gonzalez said. "He doesn't seem to spook. We misplayed a ball in left field, and he got back on the mound and made some good pitches. I don't care if it's a Spring Training game or you're playing the 12-and-under team on the back fields, the last three outs are still hard to get, and he got them. You like to see mound presence and mound demeanor. He showed us a pretty good one right there."
Hursh has allowed one run and five hits over the five innings he has completed in Grapefruit League play. Former manager Bobby Cox was impressed with the sinking action the young right-hander produced with his fastball during a recent bullpen session.
"Once you settle in and everything, you just feel like you're on a different team, working your way up," Hursh said. "It's a great group of guys, and I definitely feel like I've settled in well here. It feels like home."
Mark Bowman is a reporter for MLB.com. This story was not subject to the approval of Major League Baseball or its clubs.