In rare jam, Kimbrel escapes with Heyward's help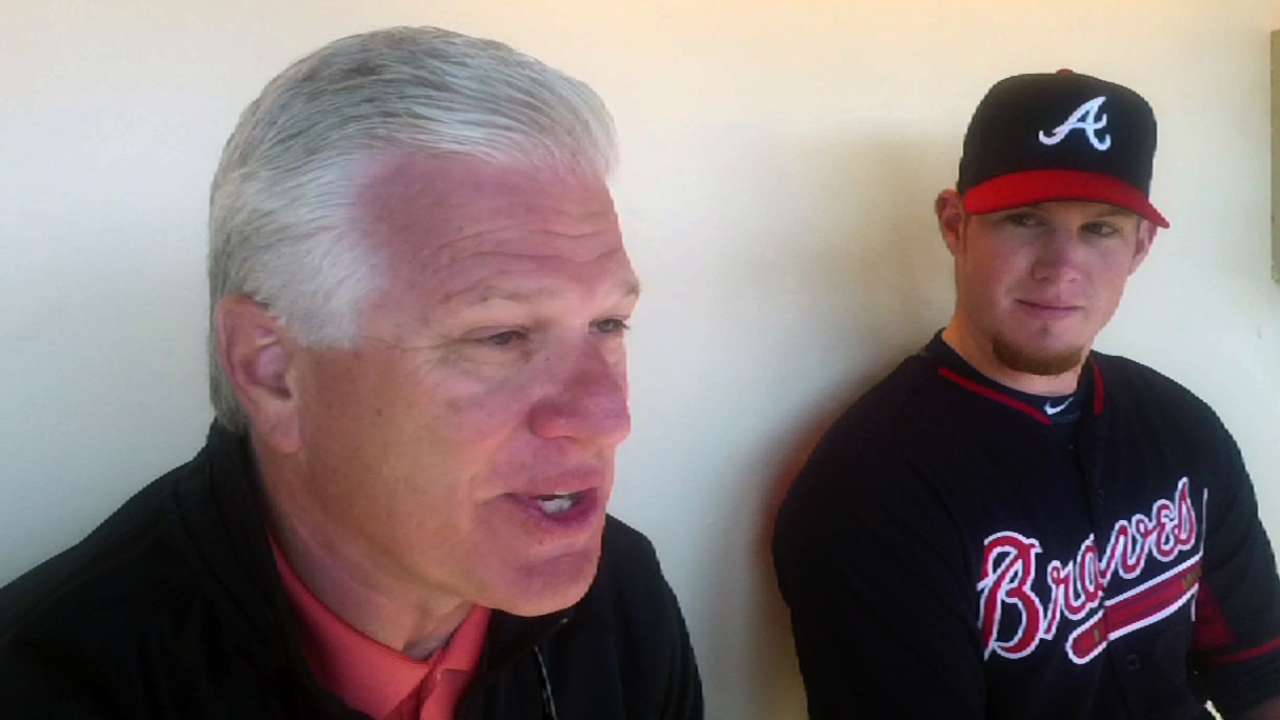 LAKE BUENA VISTA, Fla. -- Instead of producing another of his ho-hum perfect innings filled with strikeouts, Craig Kimbrel took advantage of the opportunity to escape a bases-loaded threat he created during the fifth inning of Monday's 6-2 loss to the Mets at Champion Stadium.
Making his second appearance of the Grapefruit League season, Kimbrel surrendered a clean single, hit a batter and bobbled a comebacker to load the bases before he recorded his first out. The Braves' closer righted himself with a strikeout, and he then watched Jason Heyward's strong arm produce an inning-ending double play that prevented the Mets from scoring.
A charging Heyward caught Juan Lagares' fly ball in right field before firing a perfect strike that denied Zach Lutz's attempt to score from third base.
"It's not how you want to draw it up, but it's still early," Kimbrel said. "My arm still feels really good. That's the most important thing. I've still got a lot of things to work on. I was just happy I was able to get through that inning."
Kimbrel appreciates the chance to make normal preparations during this year's Spring Training. After speeding up his preparations to prepare for the World Baseball Classic last year, he admitted feeling a little uncomfortable during the early weeks of the regular season.
"I felt a little rushed last year," Kimbrel said. "This year is a little more laid back. I can fine-tune some things a little smoother, not have to jump on it as quick."
Mark Bowman is a reporter for MLB.com. This story was not subject to the approval of Major League Baseball or its clubs.