Minor to throw off mound; Floyd to throw live BP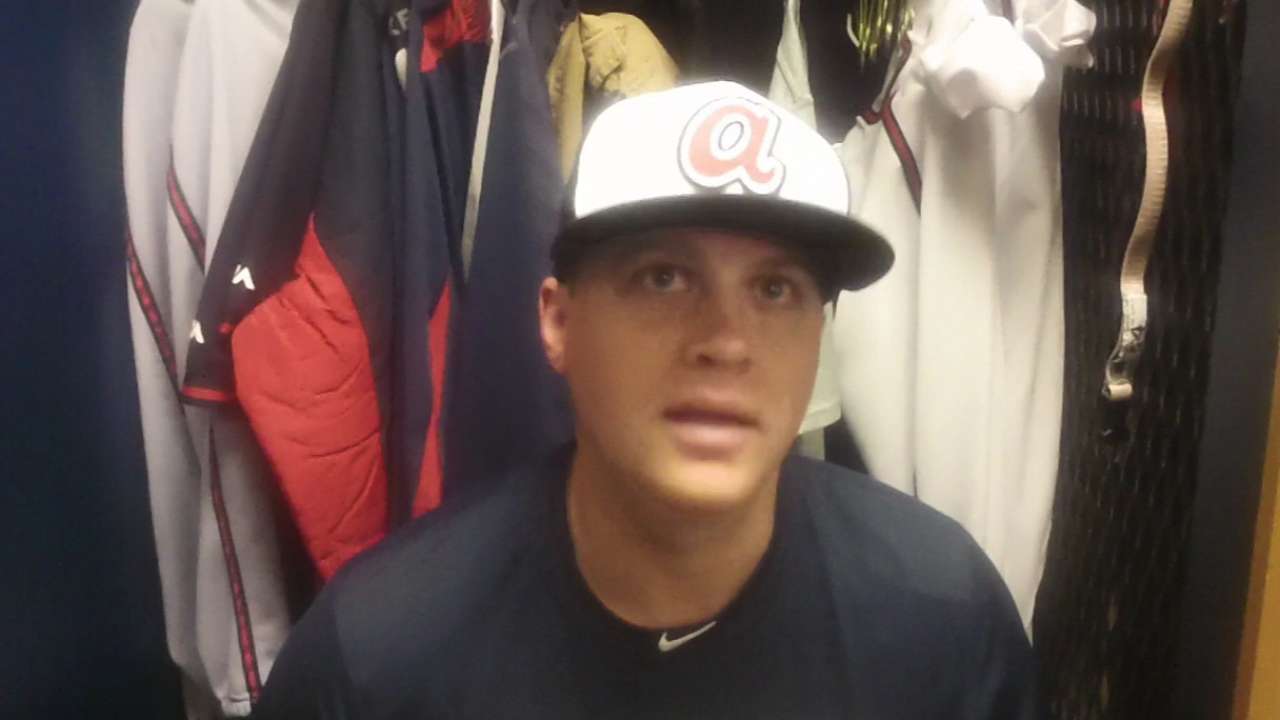 LAKE BUENA VISTA, Fla. -- Before traveling to Clearwater for Wednesday afternoon's game, Braves pitching coach Roger McDowell will have a chance to get a better feel for where Mike Minor and Gavin Floyd stand in their attempts to regain the strength necessary to join Atlanta's starting rotation.
While Minor will spend a portion of Wednesday morning throwing off a mound for the first time since he experienced left shoulder discomfort during the early days of Spring Training, Floyd will throw live batting practice for the first time since he underwent Tommy John surgery in May.
Minor's shoulder discomfort was a result of the month-long stretch of inactivity he had after undergoing a Dec. 31 surgical procedure that removed scar tissue from his urethra. The 26-year-old left-hander said his shoulder has not bothered him for at least 10 days. He is still aiming to join Atlanta's rotation in early April.
"I don't see it being a problem," Minor said. "I'll keep on progressing."
As he has spent the past couple of weeks completing bullpen sessions, Floyd has impressed many members of the Braves organization, including former manager Bobby Cox. If he remains on course, the veteran right-hander could be ready to join Atlanta's rotation in May.
The Braves are also looking forward to the chance to watch Jonny Venters and Luis Vasquez on Wednesday morning. Venters will throw off the mound for the first time since undergoing a second Tommy John surgery in May. He is aiming to join Atlanta's bullpen in late May or early June.
Vasquez was projected as a favorite to win an Opening Day spot in Atlanta's bullpen before he strained a lat muscle while pitching in the Dominican Winter League in January. The hard-throwing sidearm reliever is aiming to throw a five-minute side session and five-minute live batting-practice session on Wednesday.
Mark Bowman is a reporter for MLB.com. This story was not subject to the approval of Major League Baseball or its clubs.