Wood's competitive fire impresses Braves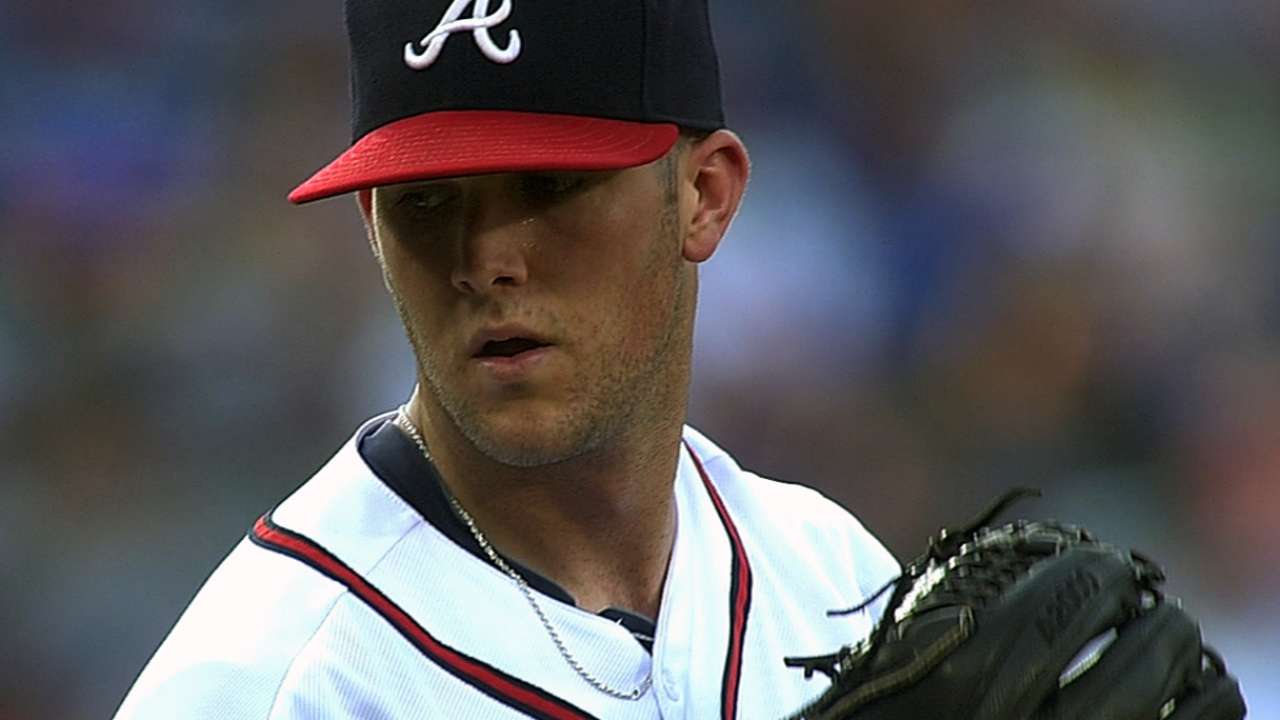 LAKE BUENA VISTA, Fla. -- As Braves bench coach Carlos Tosca served as the manager for a split-squad club that battled the Tigers to a scoreless 10-inning tie on Sunday afternoon at Champion Stadium, he watched Alex Wood cruise through his first start of the Grapefruit League season with the same determination that he showed during last year's successful rookie season.
"He's such a good competitor," Tosca said. "I don't care if it's the first game of Spring Training or a postseason game, he's going to give you everything he's got, and that is good to see."
Unlike last season, when he came to his first big league Spring Training less than a year removed from his successful career at the University of Georgia, Wood knows he's virtually assured to begin this season on Atlanta's roster.
But it certainly did not look like he was taking anything for granted as he recorded a pair of strikeouts and pumped a couple of fastballs that registered 94 mph on the stadium's radar gun.
"I'm coming in here trying to win a job, plain and simple," Wood said. "Nothing has been given to me, and they haven't told me anything."
While producing a 3.13 ERA in 31 appearances (11 starts) last year, Wood impressed the Braves with the kind of composure he showed on Sunday after putting two on with one out in both of the innings he pitched. After surrendering consecutive one-out singles in the first inning, Wood got Torii Hunter to ground into an inning-ending double play. The top of the second inning concluded with Bryan Holaday lining into a double play.
"It seems like he steps his game up, the tougher the situation he gets himself into," Tosca said. "He doesn't panic. He competes and his stuff is good enough to get them out."
Wood, who posted a 0.90 ERA in five August starts last year, is essentially competing with Freddy Garcia for the fifth spot in Atlanta's rotation.
The Braves have the option of putting Wood in the bullpen at the beginning of the season. This would help moderate his workload since he'll be limited to 170-180 innings during what will be his second full professional season.
But as things currently stand, it appears the Braves plan to begin the season with Wood in the starting rotation.
"I always try to be realistic with my goals," Wood said. "I think it's a pretty realistic goal for me to break camp in the rotation with this team."
Mark Bowman is a reporter for MLB.com. This story was not subject to the approval of Major League Baseball or its clubs.