Freeman getting in the spring groove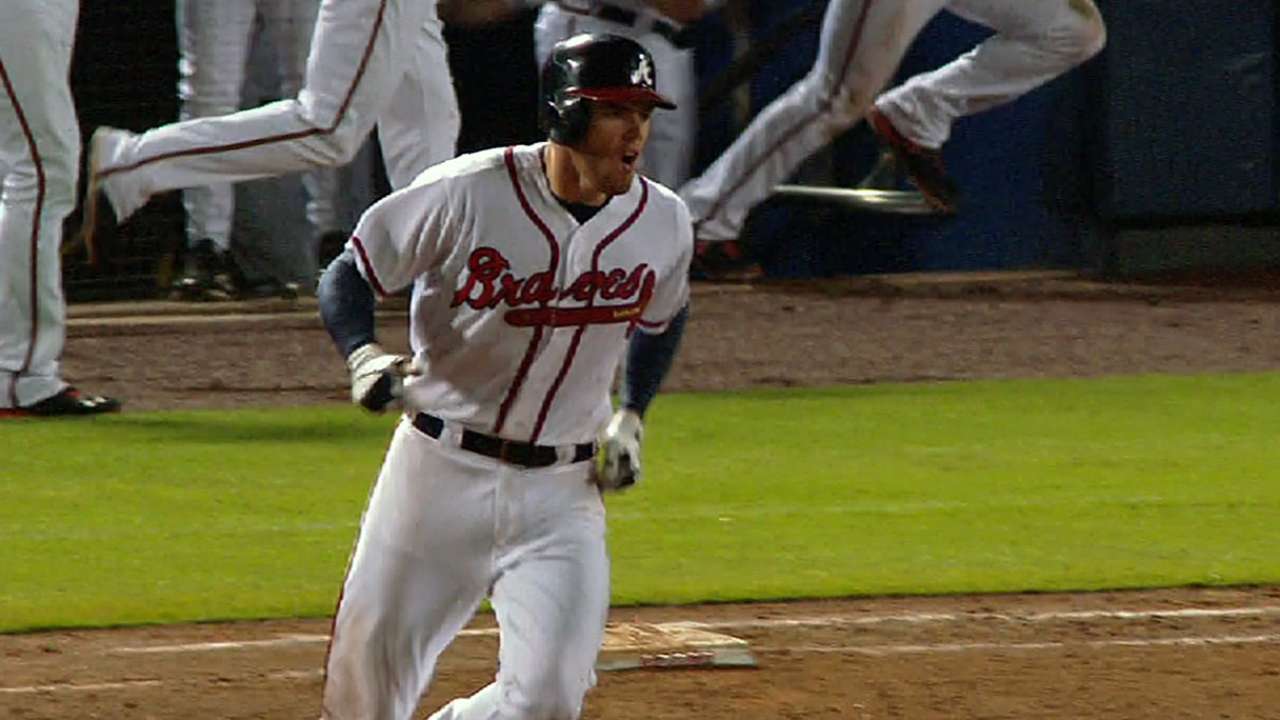 LAKE BUENA VISTA, Fla. -- During one of the final workouts leading up to last week's Grapefruit League season opener, Freddie Freeman took a round of batting practice, and then somewhat playfully told Braves hitting coach Greg Walker, "I'm starting to feel really good."
The early results of the Grapefruit League season have verified Freeman's revelation. With two hits in three at-bats in Sunday afternoon's 10-inning scoreless tie against the Tigers, the Braves first baseman raised his batting average to .500 (5-for-10).
While the small sample size provides meaningless results, the sound that Freeman's bat has created the past few days has provided clear indication that he's feeling quite comfortable at the plate. During Friday night's game against the Astros, he laced a double into the right-center-field gap against Peter Moylan, and he also nearly dented Matt Albers' head with a sharp liner that glanced off the pitcher's glove.
Freeman added another double against the Nationals on Saturday and then made solid contact with both of the singles he recorded on Sunday.
"You'd almost like to put him in deep freeze and open him up in April," Braves bench coach Carlos Tosca said. "He's going to kill somebody out there."
Mark Bowman is a reporter for MLB.com. This story was not subject to the approval of Major League Baseball or its clubs.