Fredi concerned with relievers' wildness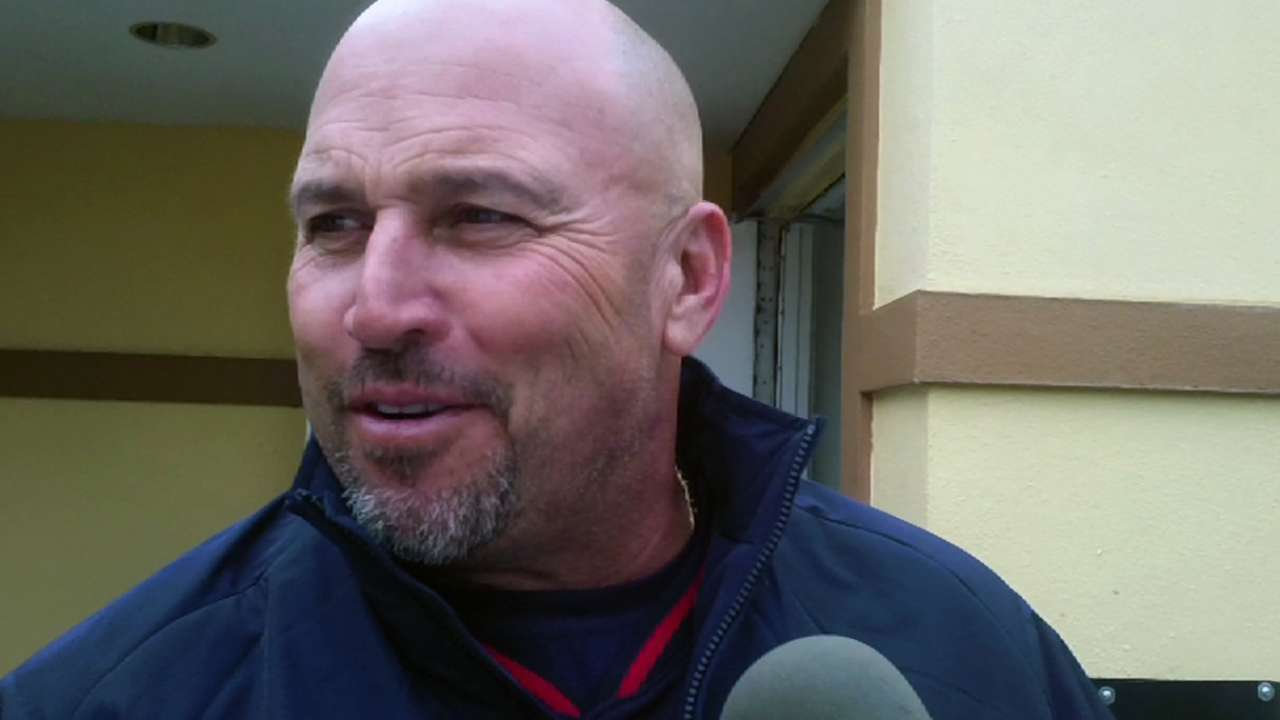 VIERA, Fla. -- Braves manager Fredi Gonzalez has said he is keeping his options open as he plans for who might be in his bullpen at the beginning of the year. But it's safe to say he would have liked to have avoided having to watch a number of these candidates pitch during Saturday afternoon's 16-15 loss to the Nationals at Space Coast Stadium.
Ryan Buchter, Anthony Varvaro, Mark Lamm, Juan Jaime and Wirfin Obispo combined to issue 11 walks in a span of four innings (the third through the sixth). Lamm is the only member of this group who has not been considered a legit candidate for one of the spots in Atlanta's bullpen.
"You still want guys to pound the strike zone and we didn't do that," Gonzalez said. "After [Julio] Teheran, we had those middle innings where we were walking a couple guys an inning. I think I made three or four pitching changes [in the middle of an inning]. That doesn't happen very often in Spring Training."
Buchter entered camp with the potential to begin the season as a left-handed specialist. But his candidacy was further weakened as he issued a walk and allowed a pair of runs in Saturday's third inning. Both of the left-handed batters he faced -- Denard Span and Bryce Harper -- reached safely. Span singled up the middle and Harper drew a walk.
Varvaro allowed three hits and issued a walk while recording just one out before being replaced in the fourth inning by Lamm, who issued three walks and surrendered two hits while recording just two outs. After Jaime walked two and allowed a run in the fifth, Obispo issued four walks and notched just one out in Washington's five-run sixth inning.
Mark Bowman is a reporter for MLB.com. This story was not subject to the approval of Major League Baseball or its clubs.