In first big league camp, La Stella impressing Walker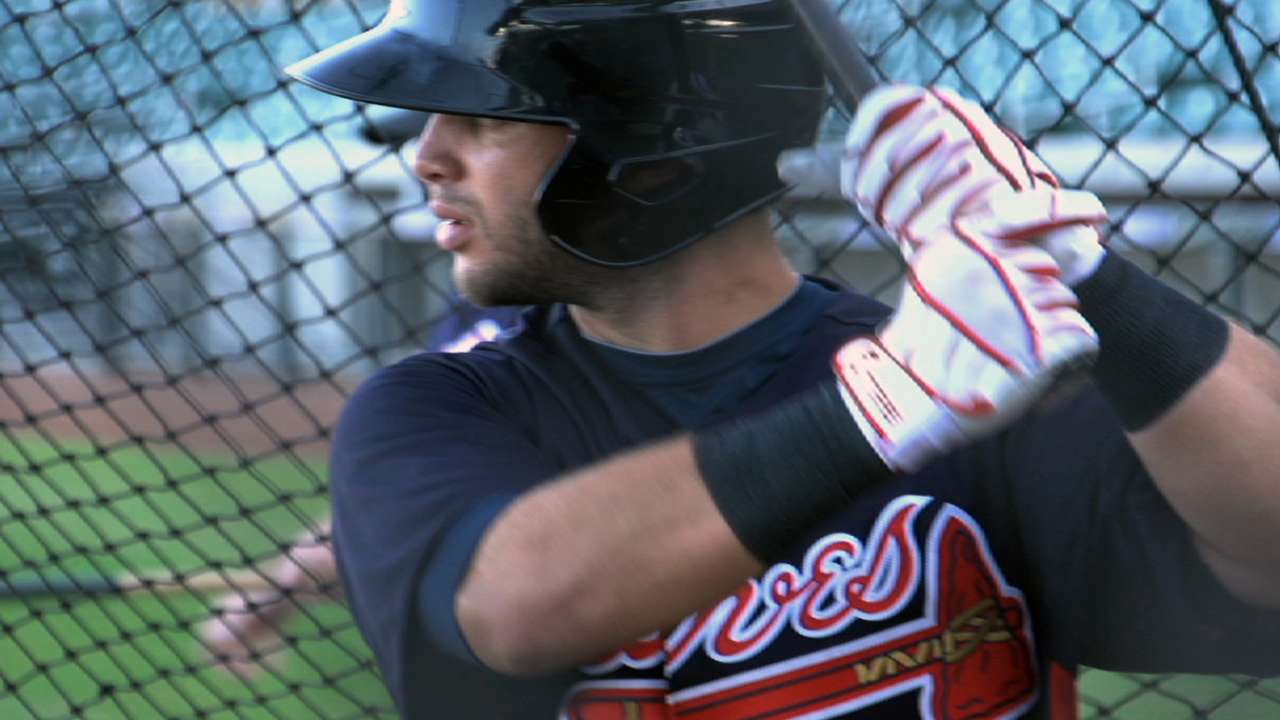 VIERA, Fla. -- As Braves hitting coach Greg Walker watched Tommy La Stella take batting practice at Space Coast Stadium on Saturday morning, he said he was encouraged by what he saw and hoped the promising young second baseman would begin to get more comfortable as he progressed through his first Major League Spring Training.
Walker's wish was granted as La Stella recorded hits in each of the first three at-bats he recorded during Saturday afternoon's 16-15 loss to the Nationals. La Stella doubled in the third inning and produced singles in each of the next two innings.
"I think the first few at-bats I had, I felt like they were good at-bats," said La Stella, who went 3-for-6 on Saturday. "I was taking some close pitches. I wasn't offering much at bad pitches. But my swing was a little bit off. It was a little bit choppy through the zone. But it felt a little bit better today."
With five hits through 11 spring at-bats, La Stella has verified the glowing reports that developed as he hit .343 with a .422 on-base percentage for Double-A Mississippi last year.
La Stella's success has at least positioned him for a potential call to the Majors this season. But he does not view his time in big league camp simply as an opportunity to make an impression on Braves manager Fredi Gonzalez and his coaching staff.
"I really don't concern myself with showing too much," La Stella said. "I think that is kind of the wrong mindset for me. It's not about showing, it's about improving every day."
Mark Bowman is a reporter for MLB.com. This story was not subject to the approval of Major League Baseball or its clubs.