Command of slider high priority for Teheran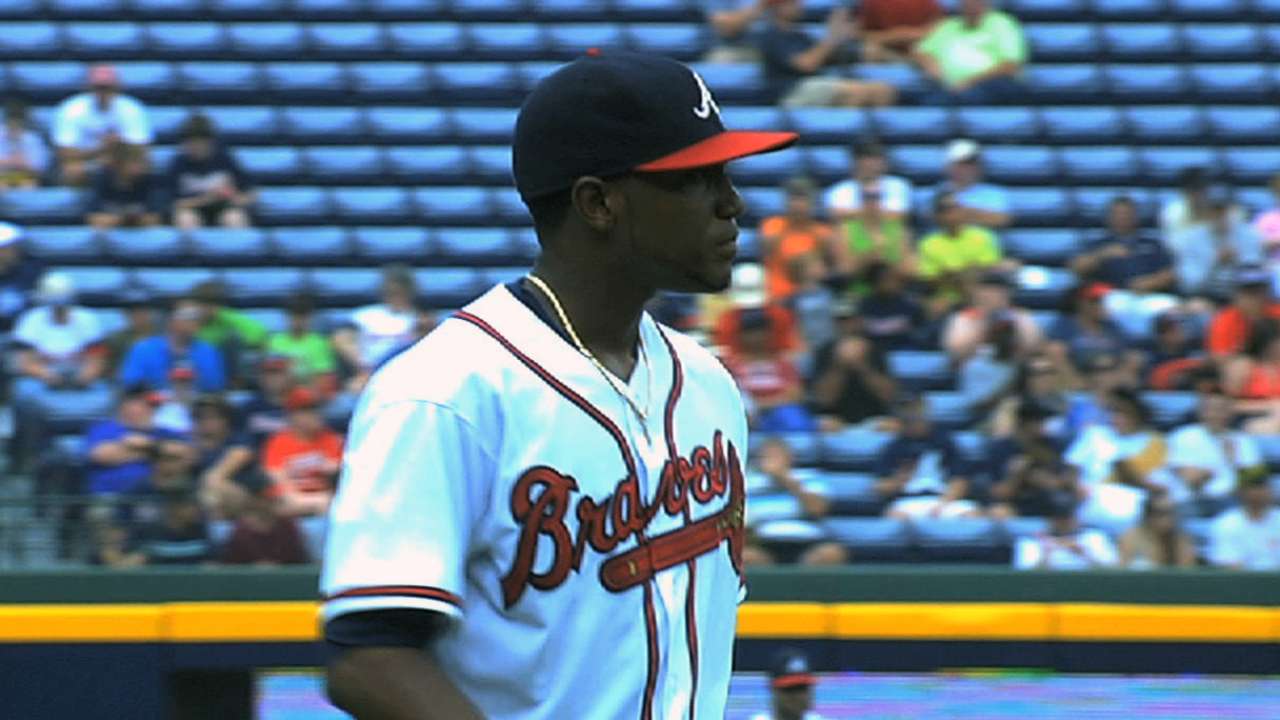 VIERA, Fla. -- When Julio Teheran came to Spring Training last year, he was in the process of gaining comfort with his slider, a pitch he had started throwing more frequently while pitching in the Dominican Winter League a few months earlier.
Teheran's slider occasionally proved to be a weapon as he went 14-8 with a 3.20 ERA in the 30 starts he made as a rookie. But the 23-year-old right-hander is attempting to prove more consistent with this breaking pitch that helped him complete two scoreless innings as he made his Grapefruit League season debut in Saturday's 16-15 loss to the Nationals at Space Coast Stadium.
"He had all winter to work on it," Braves pitching coach Roger McDowell said. "Obviously going into the winter we had the understanding that it needs to be consistent and he worked on it over the winter. It was a little tough today with the wind and the mound. But it's coming along good."
Making his first start since a disappointing effort in Game 3 of last year's National League Division Series against the Dodgers, Teheran used his slider to get Anthony Rendon to look at a third strike during a perfect first inning that concluded with Freddie Freeman gloving Bryce Harper's sharp liner.
With his fastball resting between 92-95 mph, Teheran retired the first five batters he faced before surrendering consecutive two-out singles ahead of a groundout that ended the second inning and his successful debut.
Teheran does not seem bothered by the fact that he will make his first two spring starts against the Nationals. He will face the division rivals again Thursday night at Champion Stadium.
"I just want to try to do what I will do in the [regular] season," Teheran said. "I just need to go in there and compete. If I've got to show them everything I have, I've got to do it."
Mark Bowman is a reporter for MLB.com. This story was not subject to the approval of Major League Baseball or its clubs.