Offseason operation could delay Minor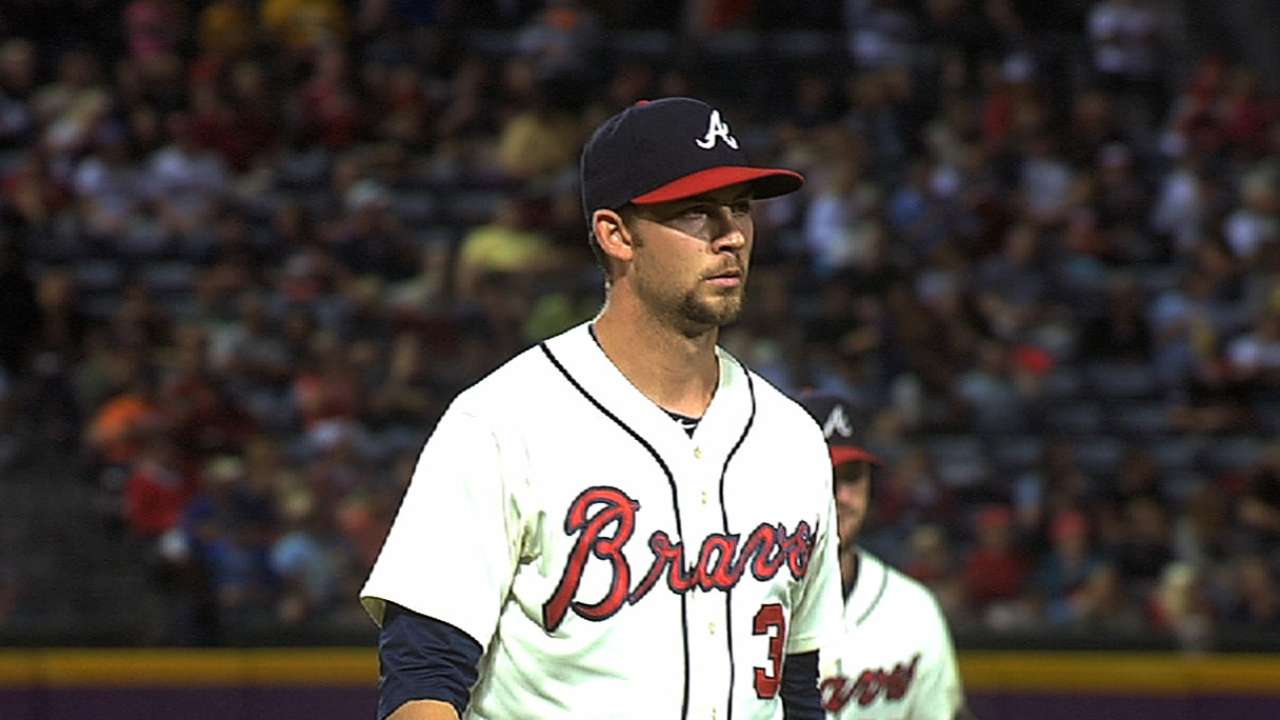 LAKE BUENA VISTA, Fla. -- Mike Minor believes he will be ready to be a part of the Braves' starting rotation when the regular season begins. But the left-handed pitcher will first have to make up for the time he lost while recovering from a surgical procedure that removed scar tissue from his urethra.
After a Vanderbilt University surgeon performed the procedure on Dec. 31, Minor was forced to deal with two catheters and remain inactive throughout most of January. The inability to complete his normal preseason preparations during this stretch led to him feeling some shoulder discomfort when he reported to Spring Training.
Minor was shut down for a few days. But his shoulder has not been a problem since he was recently cleared to begin completing long tossing drills aimed toward rebuilding arm strength. The 26-year-old southpaw is hoping to soon be cleared to begin throwing off a mound. But it is too early to know exactly when Minor might be able to make his first Grapefruit League start.
"I don't want to put a date on it, but I think I will be good," Minor said. "Either way, I'm going to be fine. I just don't know when that day is going to be."
The Braves have not ruled out the possibility that Minor will be a part of their starting rotation at the beginning of the regular season. But it seems more likely that he will not pitch during the season's first two series and then possibly be ready to start as early as April 10, when Atlanta is scheduled to conclude a three-game series against the Mets.
Because of scheduled off-days, Minor could end up missing just one scheduled turn. Braves manager Fredi Gonzalez is hoping the left-hander is back by at least April 12, when Atlanta plays the middle game of a three-game set against the Nationals.
"He could start the season and we think he will, because when you look at the schedule, we don't need a fifth starter until [April 10, 11 or 12]," Gonzalez said.
Minor visited multiple doctors over the past two years with the hope of learning why he has had trouble urinating. The problem got progressively worse and reached a point where he went to the emergency room in December.
"I went to the [emergency room] and was like, 'I can't [urinate],'" Minor said. "It was that bad."
Minor said the surgeon who performed the procedure told him the scarring was likely a result of something that occurred during his childhood. While he regularly performed tricks with a skateboard and rode dirt bikes, the Braves pitcher does not remember suffering an injury that would have led to this scarring.
Mark Bowman is a reporter for MLB.com. This story was not subject to the approval of Major League Baseball or its clubs.