Garcia, Medlen to begin Braves' Grapefruit slate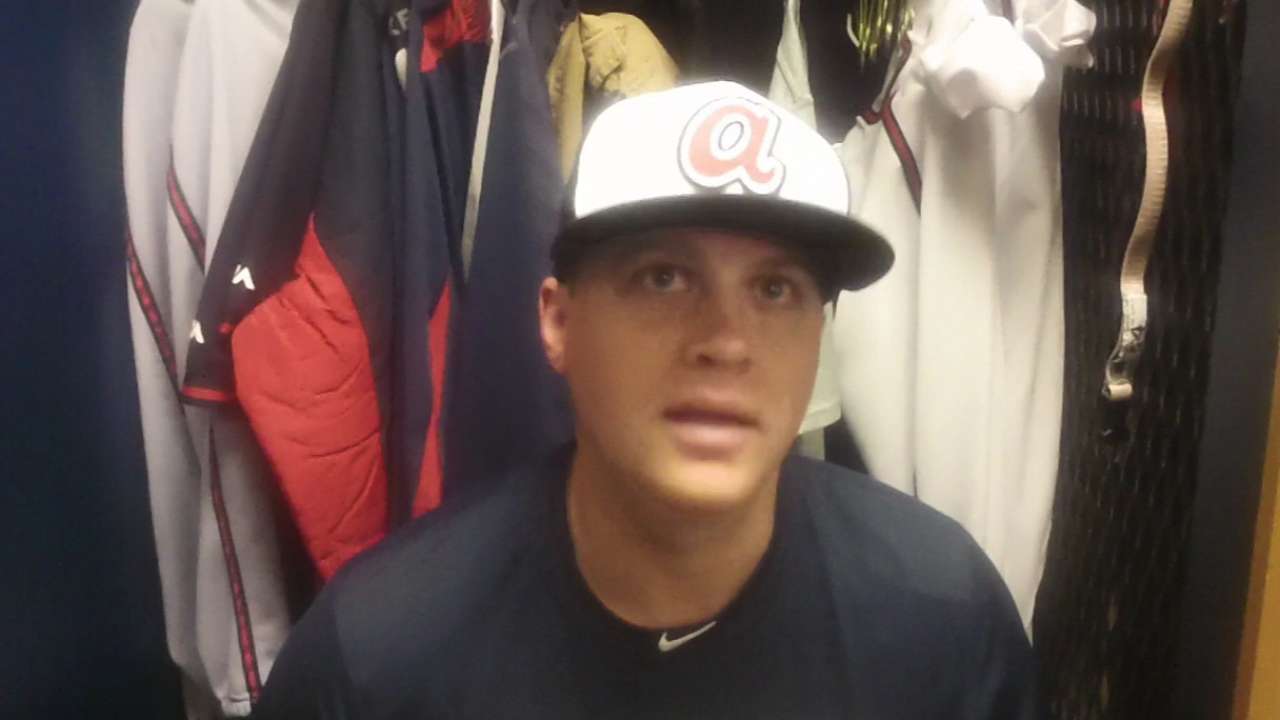 LAKE BUENA VISTA, Fla. -- When Freddy Garcia starts the Braves' Grapefruit League opener against the Tigers on Wednesday, the setting will be much more comfortable than the one he inhabited while opposing Clayton Kershaw and the Dodgers in Game 4 of last year's National League Division Series.
But while his club's season will not be on the line this time, the 37-year-old veteran pitcher realizes that every start he makes over the next month will influence how much longer his career might last.
After Monday's workout, Braves manager Fredi Gonzalez announced his starting rotation through the first five days of the Grapefruit League season. Each of the assigned starters will attempt to complete two innings in their respective first outings.
Garcia will start Wednesday afternoon's opener against the Tigers at Disney. Kris Medlen will have a chance to oppose Detroit's potent lineup on Thursday afternoon in Lakeland. This will be the first of the tuneups Medlen makes in preparation for a potential start against the Brewers in the March 31 regular-season opener.
Gonzalez will announce his Opening Day starter at a later date. But Medlen appears to be the most logical candidate.
Brandon Beachy will make his first Spring Training start on Friday evening, when the Braves host the Astros. Julio Teheran will take the mound to begin Saturday afternoon's game against the Nationals in Viera.
Alex Wood and David Hale will start the opposite ends of Sunday afternoon's split-squad games. As Wood is facing the Tigers at Disney, Hale will be about 20 minutes down the road pitching against the Astros at Osceola County Stadium.
With Mike Minor behind schedule because of a urinary tract procedure he underwent on Dec. 31, Medlen, Beachy and Teheran stand as the only three pitchers -- barring injury -- who are essentially guaranteed to begin the regular season in Atlanta's starting rotation.
While Hale will have a shot to compete for a rotation spot, Wood is certainly the favorite to begin the season as Atlanta's fifth starter.
Garcia, who will also be in the mix for the fifth spot, signed a Minor League contract that allows him to opt out if he has not been guaranteed a Major League roster spot by March 25. The right-hander has said he will not mind if he begins the regular season in Atlanta's bullpen. But he has made it clear that he will not pitch at the Minor League level.
Mark Bowman is a reporter for MLB.com. This story was not subject to the approval of Major League Baseball or its clubs.