Now healthy, Walden looks to return to form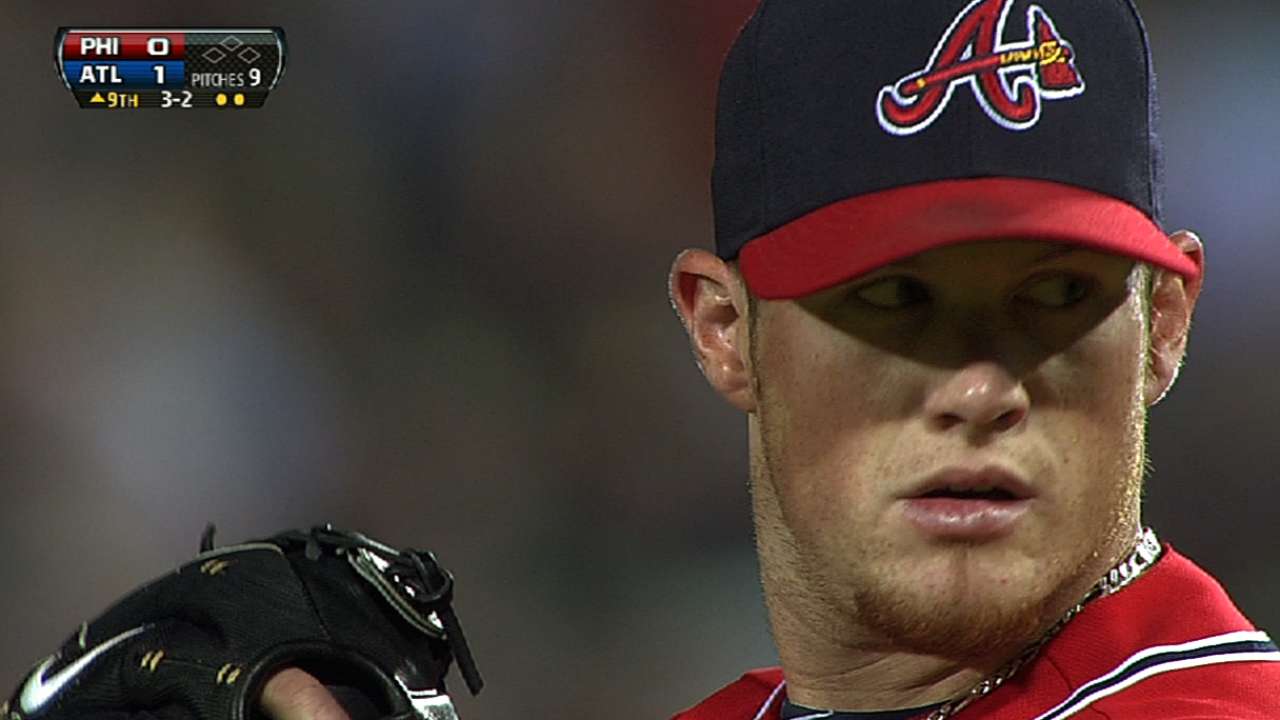 LAKE BUENA VISTA, Fla. -- Jordan Walden arrived in Braves camp this week looking forward to the opportunity to distance himself from the frustration he felt when a groin injury sidelined him down the stretch last year and tainted what had previously been an impressive season.
"This year, everything feels good," Walden said. "We're back to 2011."
As Walden compiled a 2.47 ERA in the 46 appearances he made before straining his groin muscle last August, he looked as dominant as he had in 2011, when he recorded 32 saves for the Angels. After the strain sidelined the right-handed reliever for three weeks, he was never the same.
Walden allowed at least two runs in three of his final four appearances, but still gained a surprising spot on Atlanta's postseason roster. In the two appearances he made during the National League Division Series against the Dodgers, he allowed four earned runs while logging just 2 2/3 innings.
Mark Bowman is a reporter for MLB.com. This story was not subject to the approval of Major League Baseball or its clubs.