Heyward takes live BP, could return next week
Heyward takes live BP, could return next week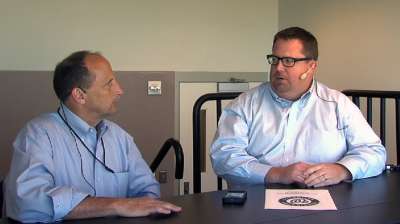 WASHINGTON -- Jason Heyward took another step toward returning to Atlanta's lineup when he took live batting practice against Braves Minor League pitcher Mark Lamm on Wednesday afternoon at Nationals Park.
Braves manager Fredi Gonzalez and hitting coach Greg Walker were impressed after watching Heyward consistently make solid contact during this session that served as the outfielder's first opportunity to see live pitching since his jaw was fractured by Mets left-handed pitcher Jon Niese's fastball on Aug. 21.
"It went well, and that is not an easy thing to do," Walker said. "Now it is all about him getting his timing."
While the Braves have not ruled out the possibility that Heyward could go to their Spring Training complex to face pitchers in the instructional league, it seems much more likely that the 24-year-old outfielder will simply continue to take live batting practice at Wrigley Field this weekend.
The decision to bring Lamm in for the day prevented Heyward from having to fly to Florida to see less-experienced pitchers who might have the potential to be more erratic than Lamm, a 25-year-old reliever who played for Double-A Mississippi and Triple-A Gwinnett this year.
"It's the same thing he would have done in [the instructional league]," Gonzalez said. "We didn't waste any time flying there and flying back and that kind of stuff."
The Braves are still not providing a definitive timetable for Heyward. But there seems to be reason to believe Heyward could be back in Atlanta's lineup by Monday, when the club begins its final homestand of the season against the Brewers. His return could help spark an offense that has slumbered since he suffered the unfortunate injury.
"I'll play it by ear," Heyward said. "I'm just taking it day by day now. We'll see what happens this weekend and how I'm feeling when I get back home."
While it is imperative for Heyward to regain the feel for seeing live pitching, it seems he is more concerned about getting his legs conditioned to the point that he can play the outfield in his normal, aggressive manner.
There has been some speculation that Heyward could spend some time playing center field next week to prepare himself to play the position when the postseason arrives. If so, Evan Gattis and Justin Upton would likely handle the corner outfield spots.
"Being in the outfield is the biggest thing," Heyward said. "That is the position where you need to have your legs under you. The way I play the game, I'm going to run into the wall sometimes. I'm going to lay out to try to make a play. I'm going to run to try to take an extra base. I need to be able to do those things. That is where I help this team. But for it to come, it's going to come playing in baseball games for it to fully come back."
Mark Bowman is a reporter for MLB.com. This story was not subject to the approval of Major League Baseball or its clubs.