Fredi will need to get B.J. back in lineup soon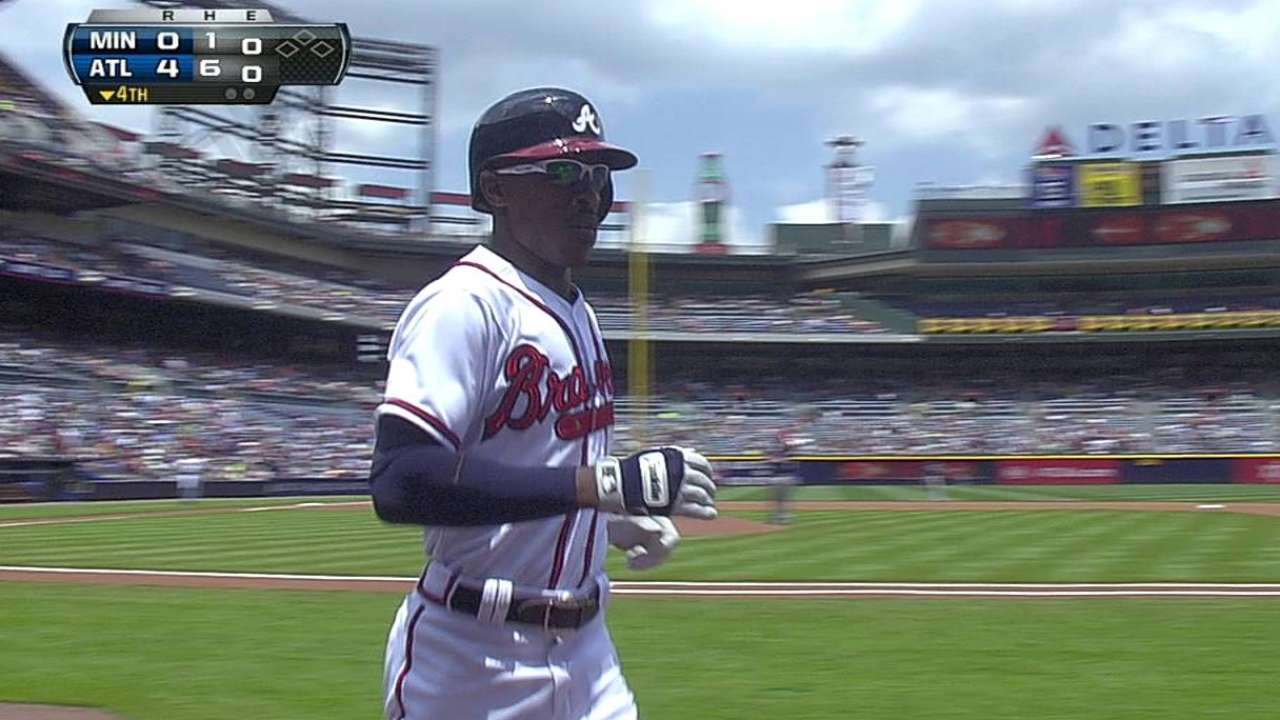 ATLANTA -- The Braves have limited B.J. Upton's playing time over the past week with the hope that he would benefit from the chance to decompress and fix some mechanical flaws. But on Friday afternoon, manager Fredi Gonzalez said that he will need to get Upton back in the lineup soon.
"I'm a believer that to get out of the funk, you have to play," Gonzalez said. "There's not a magic number or anything like that. The thing you feel good about is, the guy works hard. I think if you spend too much time not playing, when you put him in there, it might be even worse, because all of a sudden, he hasn't seen live pitching."
Including Friday night's series opener against the Nationals, Upton has been out of the starting lineup in five of the last seven games the Braves have played.
"He understands to a certain point," Gonzalez said. "Good players want to play. We've had conversations. He's making the adjustments."
Although they understand that Upton has proven to be streaky, the Braves did not envision this two-month slump when they signed the 28-year-old center fielder to a franchise-record five-year, $75.25 million contract in November.
Upton has hit .146 with four home runs and a .478 OPS through his first 45 games with Atlanta. Entering Friday, his batting average and OPS ranked last among all qualified Major Leaguers.
The Braves are hoping that Upton experiences an abrupt awakening similar to the one he did last year, when he hit .242 with 10 homers through his first 96 games and .254 with 18 home runs in the 50 that followed.
Gonzalez admitted that he has at least wondered whether it would be beneficial for Upton to fix his swing in the stress-free Minor League environment for a week or two, but he said the club has not had any discussions whatsoever regarding this highly unlikely transaction, which would need mutual consent.
Mark Bowman is a reporter for MLB.com. Eric Single is an associate reporter for MLB.com. This story was not subject to the approval of Major League Baseball or its clubs.