Uggla acknowledges that K's are a concern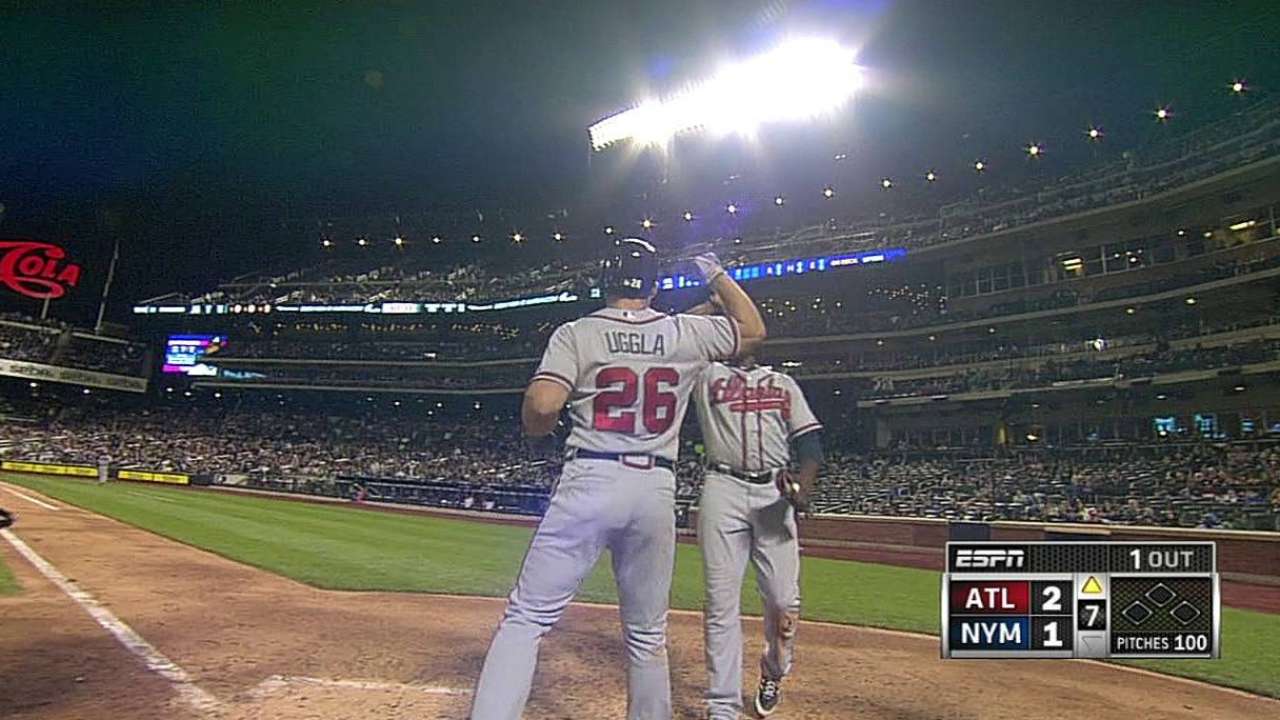 ATLANTA -- Dan Uggla set the franchise record for strikeouts in each of his first two seasons with the Braves. Through the first two months of this, his third year with Atlanta, he is striking out more frequently than he did during those record-setting campaigns.
Uggla entered Friday's series opener against the Nationals hitting .186 with 10 home runs and the National League's second-highest strikeout total (66). The 33-year-old second baseman is on pace to record 201 strikeouts, which would be 34 more than the franchise record he set in 2012.
"I'm striking out way too much," Uggla said. "That doesn't sit well with me. Obviously, if you cut those strikeouts in half, I probably raise my average 40 points and hit a couple more homers. That adjustment has to be made, and I'm going to make it."
Uggla has struck out once every 2.97 plate appearances, a number that is even more alarming when you consider he struck out once every 3.75 plate appearances last year and once every 4.31 plate appearances the year before.
Through his first 22 games this season, he batted .160 with four home runs and a .625 OPS. In the 26 games that followed, he batted .207 with six home runs and a .765 OPS.
"I throw numbers out the window," he said. "I know where my average is, and it [stinks]. I understand. It is what it is. I can only keep going in the direction I know how to keep going."
Mark Bowman is a reporter for MLB.com. Eric Single is an associate reporter for MLB.com. This story was not subject to the approval of Major League Baseball or its clubs.