Playing time for Laird hard to come by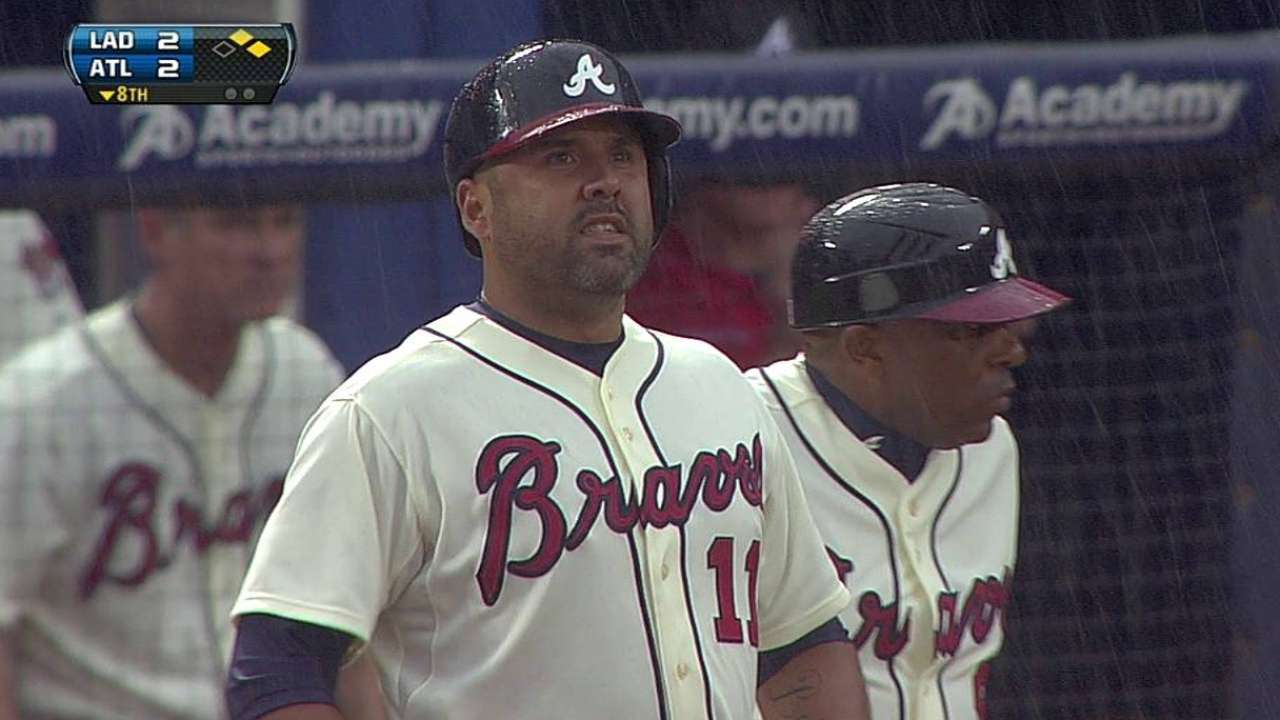 ATLANTA -- Manager Fredi Gonzalez has spent the past couple of weeks talking about how challenging it would be to find Evan Gattis playing time. But now that Gattis has essentially forced Gonzalez to put him in the lineup as frequently as possible, there is reason to wonder when Gerald Laird will play.
Laird has served as Julio Teheran's primary catcher throughout most of this season, but when Teheran started Friday night's game against the Nationals, Brian McCann was behind the plate, and Gattis was in left field.
Gonzalez explained the decision by simply saying it was more important to have McCann and Gattis in the same lineup rather than Laird's veteran presence behind the plate with the young Teheran on the mound.
Although Laird could certainly continue to get spot starts, his best value to the team might rest in the fact that his presence at least gives Gonzalez more comfort to pinch-hit McCann or Gattis on days they are not in the starting lineup.
Gattis entered Friday having hit .285 with 12 home runs and a .961 OPS through the first 42 games of his career. The 26-year-old rookie made his second consecutive start in left field on Friday night and will now likely serve as McCann's primary backup.
"You need to put that bat in the lineup," Gonzalez said. "That's what we've got to look at -- How do we get that big donkey in the lineup? I wish he could play third or first or shortstop or whatever. Go over to the American League [so Gattis can serve as a designated hitter]. Could we petition that?"
Mark Bowman is a reporter for MLB.com. Eric Single is an associate reporter for MLB.com. This story was not subject to the approval of Major League Baseball or its clubs.