Infielder C. Johnson sizzling at the plate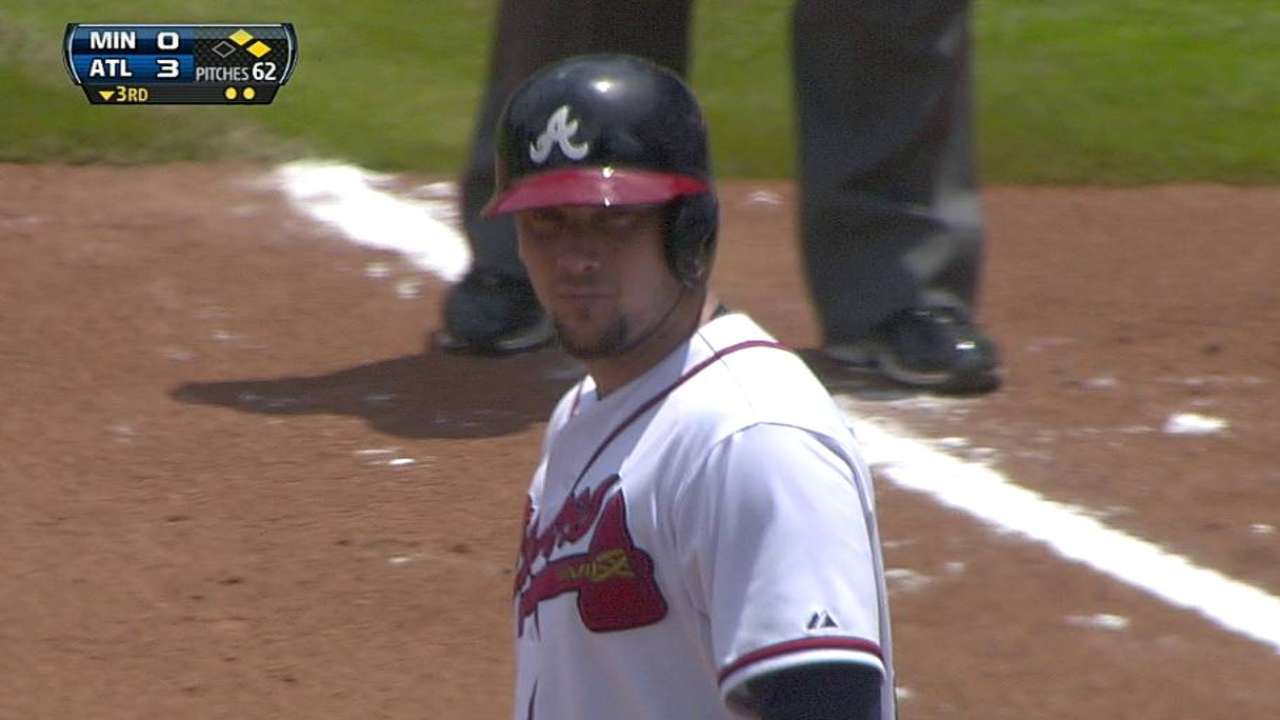 TORONTO -- After a little lull to begin the month of May, Chris Johnson has really found his stroke of late.
Entering Tuesday, Johnson had four multihit games in the last nine contests, and he went 14-for-28 (.500) over that stretch, including a home run, five RBIs and three runs scored.
"I feel good. I feel calm," Johnson said. "Just trying to get a good pitch and not do too much with it, and it seems to be working.
"The first step is making sure you're comfortable when you step up to the plate. I've been able to stay there for a little while right now, and things are going well."
Johnson split duties between the Astros and Diamondbacks in 2012, so part of that comfort comes from spending the whole season, including Spring Training, with one team. But more of it has to do with understanding who he is as a hitter and becoming familiar with the pitchers he's facing.
"I've been in the league a little while now, and I'm starting to figure myself out," said Johnson, who's in his fourth season in the Majors. "[I'm starting to] figure some pitchers out."
For the 28-year-old, it's not something that just clicked one day, but more of a gradual process of adapting to the highest level.
Johnson is in a soft-platoon situation at third base with Juan Francisco, according to manager Fredi Gonzalez, which means that when the skipper chooses to play each is based on his discretion, as opposed to a concrete rule such as whether the opposing pitcher is a righty or a lefty.
"He's a good player," Gonzalez said of Johnson. "He's able to come off the bench at times and platoon. …You feel comfortable running him in there against right-handed pitchers, and he'll do fine."
Despite the platoon, Johnson is hitting more than 100 points higher than Francisco (.245) entering Tuesday's game, and he has seen his fair share of playing time at the hot corner.
"I think that'll take care of itself, I really do," Gonzalez said of Johnson's playing time. "The guys that are hitting usually find themselves in the lineup more often."
Evan Peaslee is an associate reporter for MLB.com. This story was not subject to the approval of Major League Baseball or its clubs.