Laird helping to bring Teheran along nicely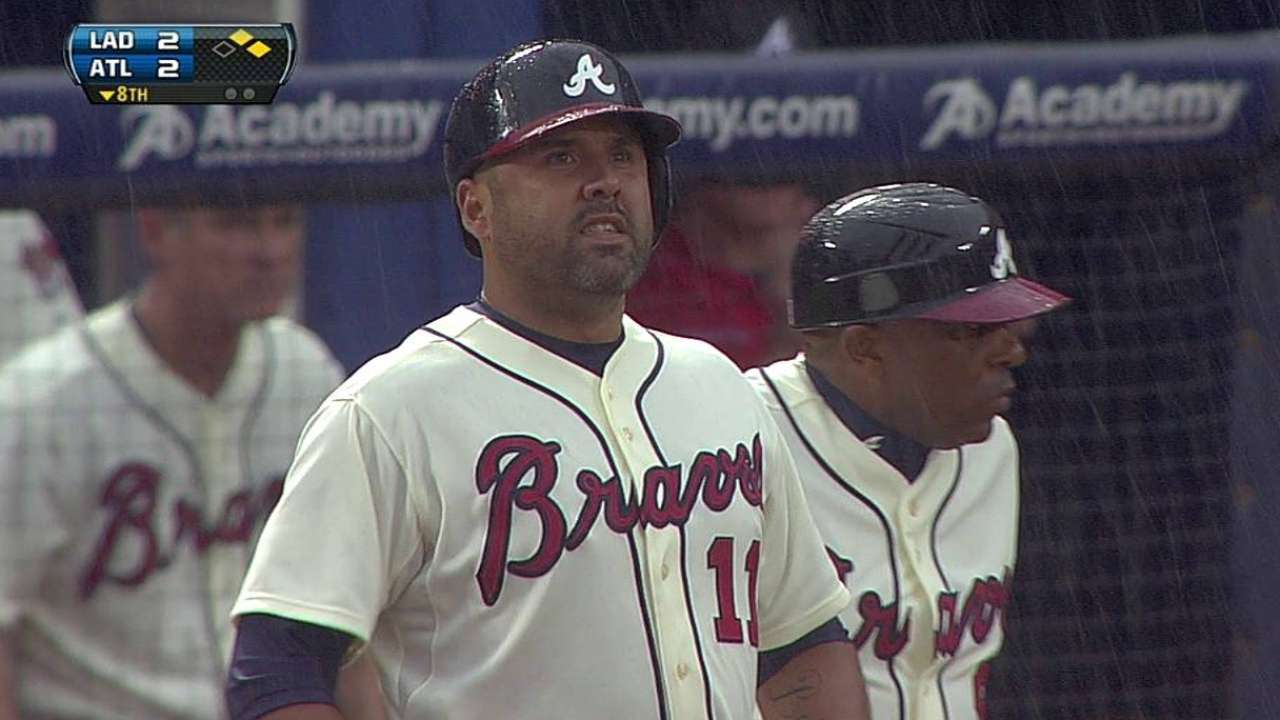 NEW YORK -- As he has guided Julio Teheran through the first two months of this season, Braves backup catcher Gerald Laird has gone with an approach similar to the one he utilized while sitting behind the plate for most of the starts a 20-year-old Rick Porcello made for the Tigers in 2009.
"You just can't ask them to do too much," Laird said. "You've got to bring them along slow and let them get their confidence. Then you gradually ask for a little bit more every time you go out."
When Teheran faces the Mets in front of a nationally televised audience on Sunday night at Citi Field, he will attempt to continue legitimizing the significant progress he has made over the past month. The 22-year-old right-hander has compiled a 2.41 ERA in his past five starts, and the Braves have won seven of the eight games he has started this year.
It would have been hard to predict this kind of success when Teheran allowed at least four earned runs in each of his first three starts this season. During that span, he relied heavily on his four-seam fastball and gained comfort with the two-seam fastball that he developed during the winter. His breaking balls and changeup were just show pitches.
"You just try to stick with their strengths," Laird said. "When you've got young guys out there, you can't ask them to make pitches they're not used to making. You can't go ask them to throw 2-0 breaking balls or changeups for strikes. If he's going good that day, I'll go with his slider. But I'm going to go with the pitch I know he can get ahead with and then I can move around."
While Teheran's changeup is still a work in progress, he has started to throw his slider and curveball more frequently than he did during the season's first few weeks. His pitch selection did not include a breaking ball percentage greater than 29 during his first three starts.
On the way to finishing two outs shy of a shutout against the Twins on Tuesday night, Teheran threw a career-high 123 pitches. Thirty-three percent (29 sliders and 12 curveballs) of those pitches were breaking balls.
"It's way different," Laird said. "He's getting better and he's more in the zone. He's getting confidence in pitching to halves of the plate. I'm not afraid to call certain pitches that I was timid to call earlier in the year."
Mark Bowman is a reporter for MLB.com. This story was not subject to the approval of Major League Baseball or its clubs.