Walden plays long toss, expects to return next week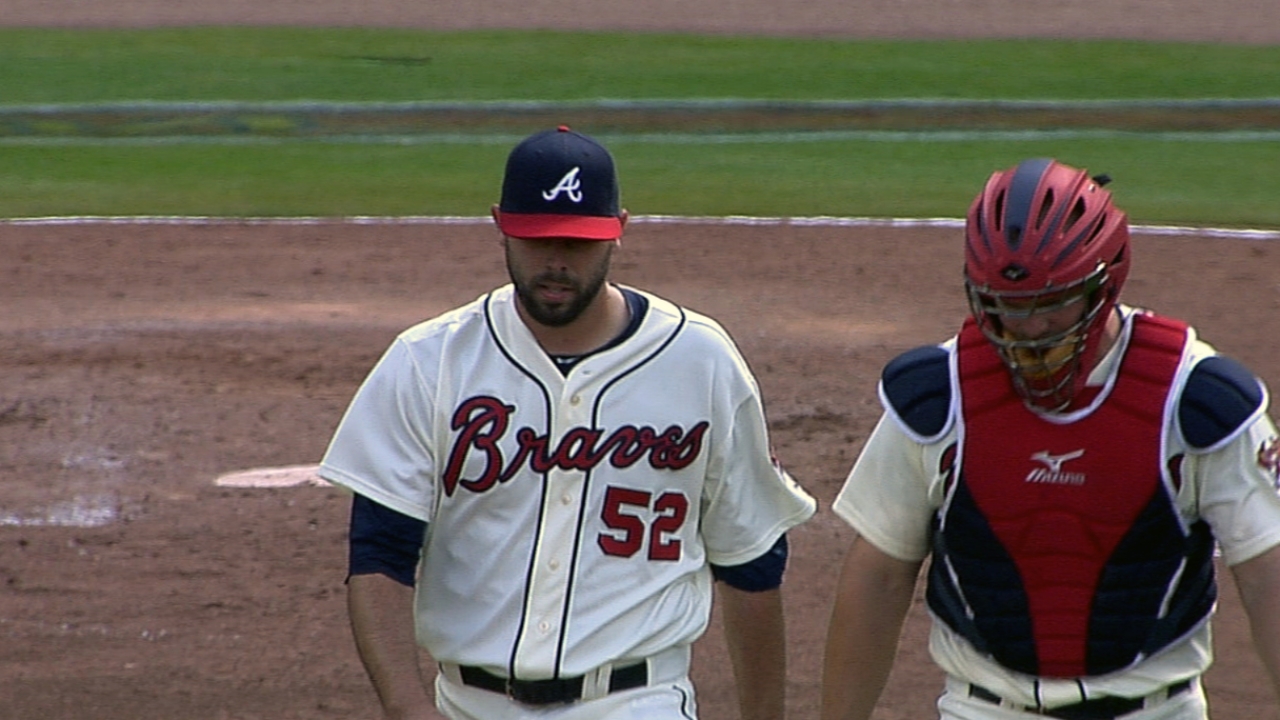 ATLANTA -- Jordan Walden might not be quite ready to come off the disabled list when he becomes eligible for activation on Monday. But the right-handed reliever is confident his ailing right shoulder will be strong enough for him to rejoin Atlanta's injury-depleted bullpen at some point next week. Walden's confidence grew after he completed a couple of pain free rounds of long toss on Tuesday afternoon at Turner Field.
"[My shoulder] is strong right now," Walden said. "I played catch today and it was better than it has been almost all season."
This is certainly good news for the Braves, who have seen Jonny Venters and Eric O'Flaherty undergo season-ending Tommy John elbow reconstruction surgery over the past week. Venters, O'Flaherty and Walden entered the season projected to serve as closer Craig Kimbrel's top setup men.
Braves manager Fredi Gonzalez said Walden will complete a bullpen session later this week and then make at least one Minor League rehab appearance before being activated.
Walden was placed on the disabled list on Friday (retroactive to Sunday) with right shoulder inflammation. After producing a pair of impressive scoreless outings against the Nationals on April 29 and May 2, the 28-year-old reliever allowed at least one run in each of his next three appearances.
"I tried to pitch through it," Walden said. "But it gets to a point where you are just hurting the team and hurting your arm."
When Walden returns, he could team with left-hander Luis Avilan and right-handed sidearm reliever Cory Gearrin to serve as Kimbrel's top setup men.
Mark Bowman is a reporter for MLB.com. This story was not subject to the approval of Major League Baseball or its clubs.